Pablo Amor, the first and longtime Director of the ERC is due to retire at the end of July. Before he left he gave us an insight into his career and what it is like managing such a singular Executive Agency.
You have worked in a number of areas and countries – both in the private and public sector. How and why did you get involved with the ERC project and what was it like in the early days?
I have indeed moved about a bit – it's boring to do the same thing for 30 years! But almost all of my positions have involved technology and science, in fact my gateway to the European Institutions was through an EU competition to recruit Information Technology specialists.
When I started working on the ERC project, it was as head of the grant management department at the ERC. At that stage the Agency itself did not yet exist and we had a real "start up" experience – there were only about ten of us, our current offices had not yet been built and we had so little furniture that we used shipment boxes as tables for our printers! It was a fantastic time, with very interesting work, even if we did a lot of overtime.
For our first set of grants we received about 9,000 project proposals (versus the current about 2 to 3,000), and we only had a handful of staff to process them. There were literally piles of paperwork – all the grant proposals were printed out and I signed the agreements by hand. I always used the same pen, and its outer cover was soon quite worn. Nowadays the process is far more digitised, and I don't sign the grants myself, but I kept the pen as a souvenir.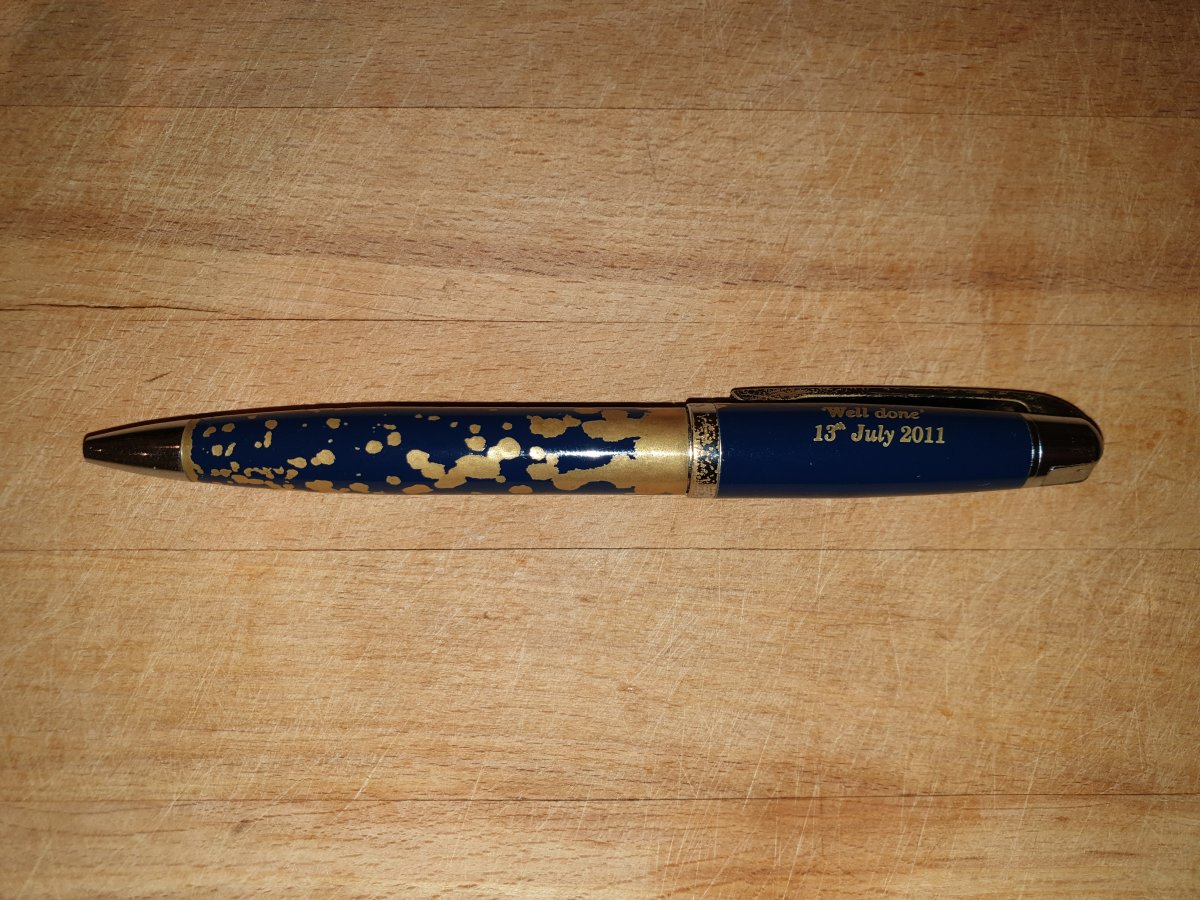 Has the ERC fundamentally changed over the 10 years? Did your role change in tandem?
Well we grew from about 10 to 500 people, and our budget rose from 2 or 3 hundred million euros to 2 or 3 billion. After about two years here, and having moved to the role of Director, my day became "interruption driven". My agenda ultimately doesn't mean much, because something unexpected always pops up and takes precedence.
How does the ERC differ from previous EU bodies you worked for?
We have a core management team that has stayed quite stable over the past six to eight years. They all know very well how to do their jobs, and they share a vision of what we want to accomplish, making it easier to build a consensus when needed. The danger of this longevity and mastery of the field is that complacency and routine take over. Thankfully we always have a healthy stream of new challenges to reenergise us – how to deal with issues such as lump sum grant payments, the dynamic allocation of panels, open access, etc.
Most people here will also tell you that despite our size, we can still make decisions quickly. Even if fifteen people have to sign off on something, we can get it done within an hour or two. This was not my experience in my other roles. While it can be difficult to manage an organisation in this way, it does mean that we can be flexible when needed. This flexibility is what most people appreciate about the ERC.
What was it like working with the scientific leaders that make up the ERC's Scientific Council? You mentioned that the culture changed you.
Working with the ERC's Scientific Council transcended all my previous experiences.
Many of them have being pursuing their passion since they were young, and their particular line of research over many, many years. They are very passionate about their subject and they don't think about retirement, they want to find a solution to their concrete research problem. Coming from different scientific fields, they often have quite different perspectives and hence challenge us from different angles. In general, they are very focused on finding new ideas or solutions, some of which can really come from the left field. When discussing possible options, it's also not enough to say to them, "we are doing it this way because the financial regulation says so". They always ask why.
In one of my first meetings, I met with the late Prof Kafatos, the first President of the ERC's Scientific Council. I came to the table with the more administrative culture and vocabulary of "work packages" and "deliverables", terms that are used in the rest of the EU's research and innovation programme which has a top-down, "mission" oriented approach. I was told that if I was going to use these expressions in the context of the bottom-up ethos of the ERC's grants, I would soon be sent on my way. So I immediately understood the culture would be different here. I adapted; some people would say that I even ended up going native.
I started to feel that my role was more than just a job, a stepping-stone to a higher position. After close contact with the scientists, I began to take a keen interest in doing things "better, simpler, faster" – that was how we expressed it back then. I shifted into wanting to develop and grow the ERC, and over time this became my main motivation. Hiring the best people we could find – almost 500 of them, and training them, instilling in them the spirit of the ERC and seeing the results – this became my reward system.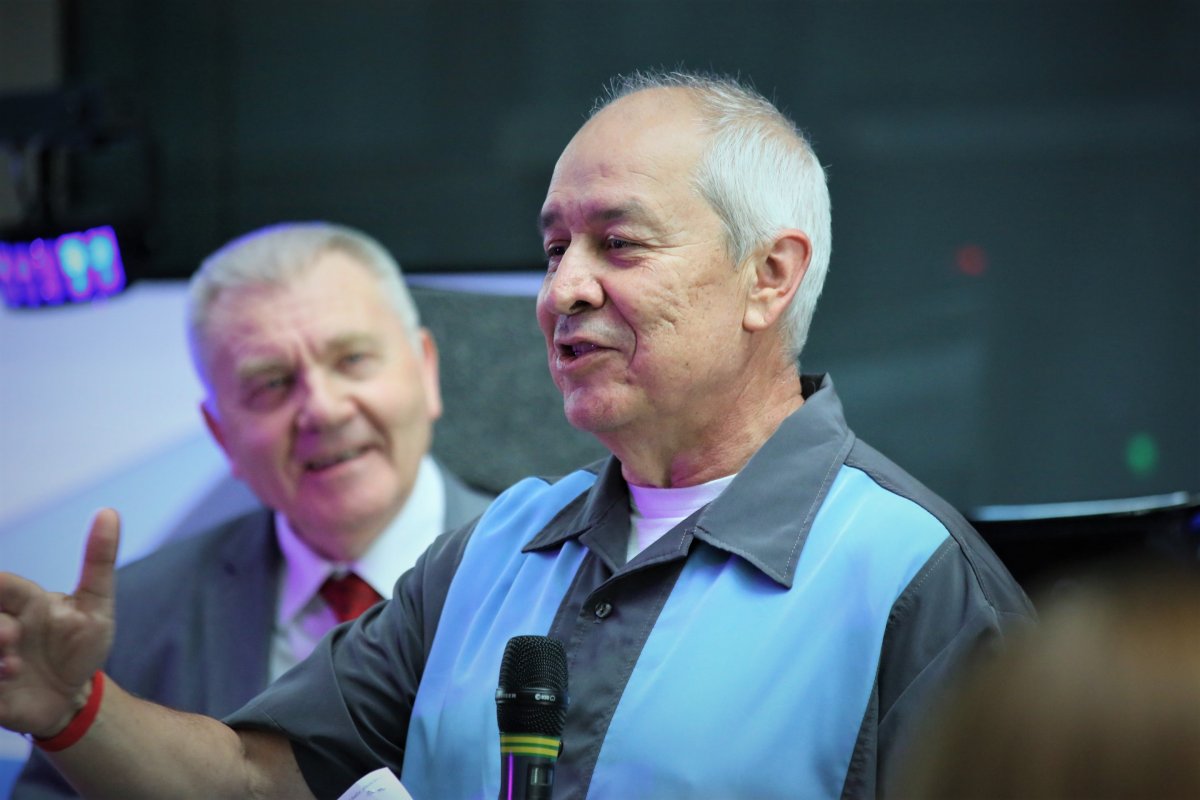 What were your favourite moments while working at the ERC?
Working as Director at the ERC means working with a lot of bright and well qualified people, learning their strengths and what motivates them. I found this to be the most interesting part of my job.
For me it's fun to talk to people, understand where they are coming from, and what they want to achieve. I believe management is mostly about communicating where you want to go. My goal as Director was to move people in a particular direction and for that, people skills are crucial. In my first job, which was as a technical specialist at Proctor and Gamble, I had to spend six months working as a salesman. That taught me a lot about figuring out how to motivate people. I like that type of interaction.
Ultimately though, watching the interviews of the researchers applying for ERC grants were my favourite times. I could see the how all the administration we did – which is not that much fun – paid off. I realised one of the ERC's key strengths was the quality of the project evaluation.
Where there any research projects or areas that the ERC funded that particularly captured your interest?
I was always amazed by projects in which researchers discover new ways to cure disease. Due to my IT background, the use of bioinformatics particularly interested me. I once had the chance to visit the University of California Davies, where I met a British professor, Richard W. Michelmore, who informed me we are living in "the golden age of biology", and that its key was the computing power we now have available. I really took this phrase to heart, and for two years afterwards, every time we had our evening meal together, I announced to my two sons that we are living in this golden age. In between lots of eye rolling the repetition did pay off as they are now both working in life sciences.
Do you have any advice for researchers applying for an ERC grant?
One of the things that we are all pleased about is that it is not possible to "game" the grant application system. There are no political considerations; our system is blind to these things. Only the best projects get through. After 10 years, I am very proud that the ERC has resisted lobbying efforts to base our granting decisions on criteria other than excellence.
Of course, the flipside is that the world itself is very unequal and some research institutes are better endowed than others with good research infrastructures, creating conditions for their researchers to succeed. For those institutions that are struggling in this capacity, for me the answer is more investment by their own EU countries in resources, as the ERC's funding program is just too small to support this type of development. It is also for them to fund research proposals based on excellence.
Another example is the use of English in the evaluation of the research project proposals. Our evaluation process is in English, as are the interviews with the researchers. Some see this as a problem, but potential applicants should not let this put them off. They should note that our best performers have always been non-native speakers.
As Director of the ERC's administrative arm – can you tell us how is the ERC doing in terms of admin costs and bureaucracy (related to the funding for grants)?
Of all the money that is intended for the granting programme, the ERC Agency spends only 2.6% on administration. We are doing quite well compared to our benchmarks within the Commission and to other science funding organisations in Europe.
I don't see this figure decreasing much in the future, if we want to maintain the level of quality of assessment that we have established to date. Apart from our core business of selecting research proposals and funding them, we have a lot of other demands on our resources, for example the Agility programme of the Scientific Council, and also the need to measure the impact of the research we fund, and share results of these studies. So the administration costs may well grow to 3% in future.
Do you have any hopes for the ERC in the future?
The Commission's proposal for the ERC under the next round of the research and innovation funding programme (called Horizon Europe) is for roughly 30% more budget. I can only hope that the EU's member states support this increase, as it will help us scale up our activity – with our current budget we can only fund about 67% of research projects that we consider meet our standards.
Also, while I can understand the arguments for "one size fits all" rules - used for example to manage the whole spectrum of programmes that exist in the EU's current programme (Horizon 2020) - in my experience they have become increasingly difficult to justify in the ERC's day to day reality.
What are your own plans for the future?
The title of the famous Dylan Thomas poem "Do not go gentle into that good night" has been springing to mind lately. I won't be basking in the sun in Marbella. I will delve deeper into some things I always wanted to do, but didn't have time. I intend to have some fun speculating on the stock market, to spend about half my time in the USA (my two sons are based there), to learn to cook, and also to learn German, a long held but never achieved ambition.