The term "Cultural Heritage" might bring to mind particularly scholarly research, rather than cutting-edge science. But the "Fair of European Innovations in Cultural Heritage" aims to prove exactly the opposite: its research community is alive and well, and keeping up with the latest technologies.
As the European Year of Cultural Heritage draws to a close, celebrating Europe's diverse cultural traditions, the European Commission shines a light on cutting-edge research in the field. The 'Fair of European Innovators in Cultural Heritage' aimed to support and connect the community of researchers, policymakers and other stakeholders, at the forefront of the study of Cultural Heritage.
Connectivity was really at the heart of the event, which provided a networking space for the 'Community of Innovators in Cultural Heritage' platform, formed to help disseminate R&I results, bridging relationships between key stakeholders: innovators and researchers, investors and businesses and end-users of innovations such as local and regional administrations, cultural institutions, civil protection.
The Fair provided an occasion to discover how the EU is promoting research and innovation in cultural heritage, encouraging creative ways of approaching old questions, and finding novel solutions to facilitate intercultural dialogue. Held on 15-16 November 2018, with more than 300 participants, this key event also discussed next steps in the field as part of the forthcoming EU Action Plan on Cultural Heritage 2019.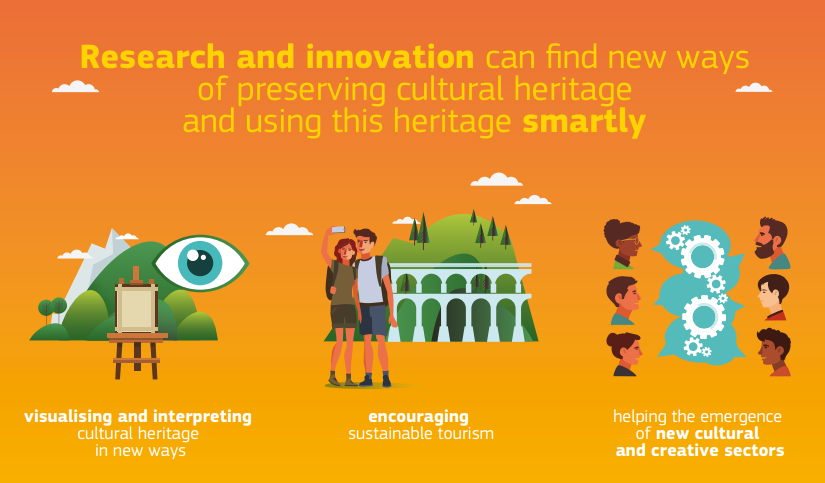 The fair included a series of conference sessions throughout the two days, including talks, round tables, pitches, poster sessions, Horizon 2020 projects' clustering, brokerages and a B2B corner. A Demo Area showcased the innovation potential of projects developed through the support of the EU R&I programmes. Technological innovations ranged from IT products to new business and governance models and citizen engagement tools. Participants were actively encouraged to try their hand at giving these new instruments a try.
The European Research Council, which champions research in all fields of knowledge, including the Social Sciences and Humanities, took the opportunity to take part in this meeting of world experts. ERC funded Prof. Damien Evan shared research results from his project CALI. His team uses "airborne laser" scanning to uncover, map and compare archaeological sites in the Angkor region of Cambodia. It has unveiled ancient mysteries in the area, including the discovery of a series of lost cities.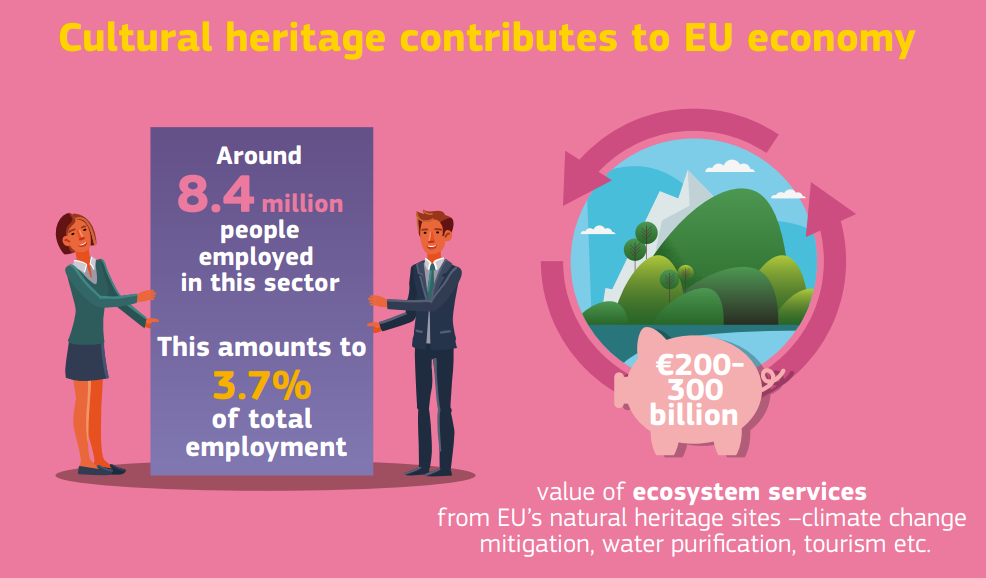 Missed the event? Watch initial presentations from the Fair of European Innovators in Cultural Heritage.