A personalised cure for head-and-neck cancer patients
Thousands of new cases of head-and-neck cancer - which includes cancer of the larynx, throat, mouth, nose and salivary glands - are diagnosed every year in Europe. Despite improvements in diagnostic and therapeutic tools, these malignant tumours still show high resistance to current treatments. Dr Daniela Thorwarth is working on tailored therapies for individual patients.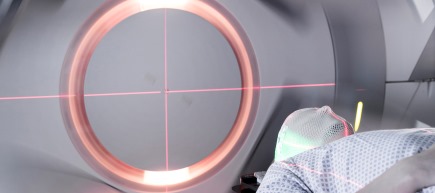 Photo credit
Image: Friedhelm Albrecht@University of Tübingen - Portrait: University of Tübingen
Nowadays, radiotherapy alone or in combination with surgery and chemotherapy is the main treatment for head-andneck cancer. This approach has proven to be successful only in half of the cases. Radiation resistance and other clinical factors, such as the stage and size of the tumour, account for this high rate of failure. In order to increase the chances of cure for this specific type of tumours, scientists are investigating alternative methods.
In this ERC-funded project, Dr Thorwarth proposes to integrate, for the first time, different biological markers with functional imaging parameters to design a model for individualised high precision radiotherapy. Tumour biology and radiation resistance are extremely complex factors varying from one patient to another, and, according to Dr Thorwarth, a multi-dimensional model is needed to map the composite nature of the underlying pathophysiology of the tumour as accurately as possible. A clinician could subsequently define an individualised radiotherapy dose prescription. The idea is that each patient should receive a different dose of radiation, on the basis of the available
biological and imaging data.

To successfully address all different aspects of this issue, Dr Thorwarth is supported by an interdisciplinary team of researchers from the fields of radiobiology, medical physics, molecular imaging and biostatistics. During the last two years of the project, the team will carry out a clinical study to validate the preclinical model in patients. If successful, this ambitious research could introduce a novel treatment concept and eventually provide a unique base for personalized cancer treatment.
Project information
Biologically individualized, model-based radiotherapy on the basis of multi-parametric molecular tumour profiling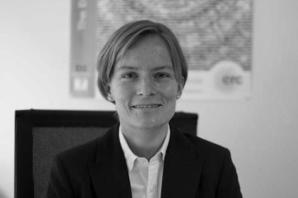 Researcher:
Daniela Thorwarth
Host institution:
Eberhard Karls Universitaet Tuebingen
,
Call details
ERC Funding
1 370 799 €