Voters' behaviour under scrutiny ahead of Sunday's French elections
Over 44 million French citizens have the right to vote next Sunday in the second round of the presidential elections. One ERC grantee will be looking at them attentively: Dr Michael Bruter, a political scientist working at the London School of Economics (UK). His research focuses on the deep mystery that surrounds the act of voting, and especially what happens in voters' minds as they stand in the polling booth, ready to place their ballot paper in the box.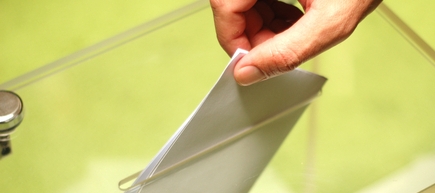 For the first round of the French election on 22 April, 30% of voters claimed to have either made up or changed their mind on election day, many in the polling booth itself. The logic of these voters' choices remains very mysterious. Dr Michael Bruter's project aims to fill this gap in the literature. More broadly, his research examines the emotions, memories and images associated with the moment of voting - an "exceptional minute" which has been neglected by academia. Dr Bruter will place voters' psychology under a virtual microscope in 15 countries - including Australia, Sweden and the UK in 2010, and France and the US in 2012.
A particularly innovative aspect of this project is its methodological approach, which combines surveys, interviews (including spot interviews), experiments, and direct observation. Dr Bruter's surveys of 2000 nationally representative respondents are designed as panel studies, involving re-interviewing the same people multiple times over several months or years to track the evolution of citizens' electoral psychology over time.
For France's presidential elections, Dr Bruter and Dr Sarah Harrison have introduced two new and unconventional fieldwork elements to complement the project's methodology: "election diaries" and "polling station observers." The ambition is to gain unprecedented insight into the coherence of voters' behaviour. Around 100 French families were selected to keep an "election diary": each day they write about any thoughts and feelings connected with the election, and record any discussions about the campaign. "In surveys, many people rationalise or feel constrained about their answers, whilst direct observation in people's homes would be too intrusive. So we had the idea of using personal diaries to act like "flies" in people's houses. This will allow us to figure out what their state of mind is throughout the election period. We ask them questions like "have you thought or talked about the elections today?" or "what were your reactions and discussions during election night?" In addition, Dr Bruter works with 50 official polling station observers who collect impressions and anecdotes for the project, recording whether voters come to the station alone, in couples or with children or neighbours; what they say or ask; whether they seem happy, sad or nervous.
"By superimposing various methodologies, we get truly exciting results about voters' experiences. Some of our work has already shown that memories of first elections matter a great deal to voters: nearly 70% remember going to the polling stations as children with their parents, over 80% recollect their first election and 30% of French voters claim to have cried during or because of an election." One of his latest results is a confirmation of the legendary "cynicism of French voters": 70% of French respondents said that they regularly had to settle for the "least bad'" candidate in recent years.
The research team have added a number of "funky" questions to their work - asking people what animal, colour or drink they prefer or how they would rank the seven 'deadly sins' - in an attempt to understand more about the role of personality and emotions in electoral choice. The expectation is that the project will have a significant impact on our understanding of electoral decisions. Moreover, Dr Bruter and Dr Harrison conduct special research modules on the psychology of extremism, voters' identity, and young people's participation - all of which are proving uncannily topical in the context of the French 2012 election.
Dr Bruter emphasised that: "The ERC grant is fabulous and opens new doors for scientists, but central to its merit is the fact that it supports innovative research with the potential to produce unexpected results." The €1.2 million ERC funding should help the team to establish a research structure, based in the UK and dedicated to electoral psychology. The focus will be on these crucial electoral moments, which Dr Bruter described as the "civic communion" of citizens with their political system.
Project information
"Inside the mind of a voter - Memory, Identity, and Electoral Psychology"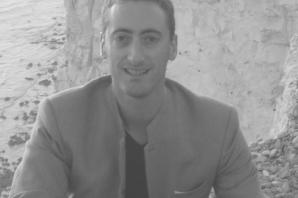 Researcher:
Michael Bruter
Host institution:
London School of Economics and Political Science
,
Call details
ERC Funding
1 198 885 €