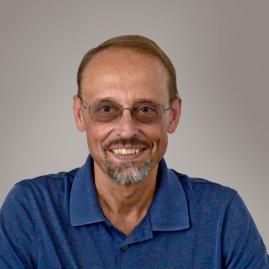 Leszek Kaczmarek is professor of neurobiology at the Nencki Institute, Warsaw, Poland. His carried postdoctoral studies in Philadelphia, USA and then was visiting professor in the University of Catania, Italy, McGill University, Montreal, Canada, University of California, Los Angeles, USA, and Institute of Photonic Sciences, ICFO, Castelldefels, Spain. Since 1986, his laboratory has been investigating brain-mind connection at all the levels of brain organisation from molecular to cellular to network to behavior in health and disease. Most of the work involves experimental animal models, however joint studies with clinicians on human neuropsychiatric disorders have also been pursued. The current major focus is on extracellular enzyme, matrix metalloproteinase, MMP-9, which his laboratory documented to play paramount role in neuronal/synaptic plasticity and then in learning and memory, development of epilepsy, schizophrenia, autism spectrum disorders and alcohol addiction.
Prof. Kaczmarek has also been very active in professional scientific organisations, serving on governing bodies of International Society for Neurochemistry, International Brain Research Organization, European Molecular Biology Organization, European Molecular Biology Conference (currently as the president), National Science Center (Polish research grant agency), Polish Academy of Sciences, Polish-US Fulbright Commission. At the European Research Council, he served seven times in evaluation panels, recently chairing the LS5 Neuroscience and Neural Disorders Consolidator grant panel. He has been engaged in multiple outreaching activities promoting science into society and he co-authored a biology textbook at middle school level.
Prof. Kaczmarek is a member of the Polish Academy of Sciences, European Molecular Biology Organization and Academia Europaea. He has been awarded several prestigious research grants and recognitions including the Foundation for Polish Science (FNP) award for his research on inducible gene expression in the brain. The FNP award is the highest recognition in Polish science. He is currently Full Professor at the Nencki Institute of Experimental Biology, Polish Academy of Sciences, Warsaw, Poland.
Mandate ERC Scientific Council: 01 Jan 2023 - 31 Dec 2026 (1st term)