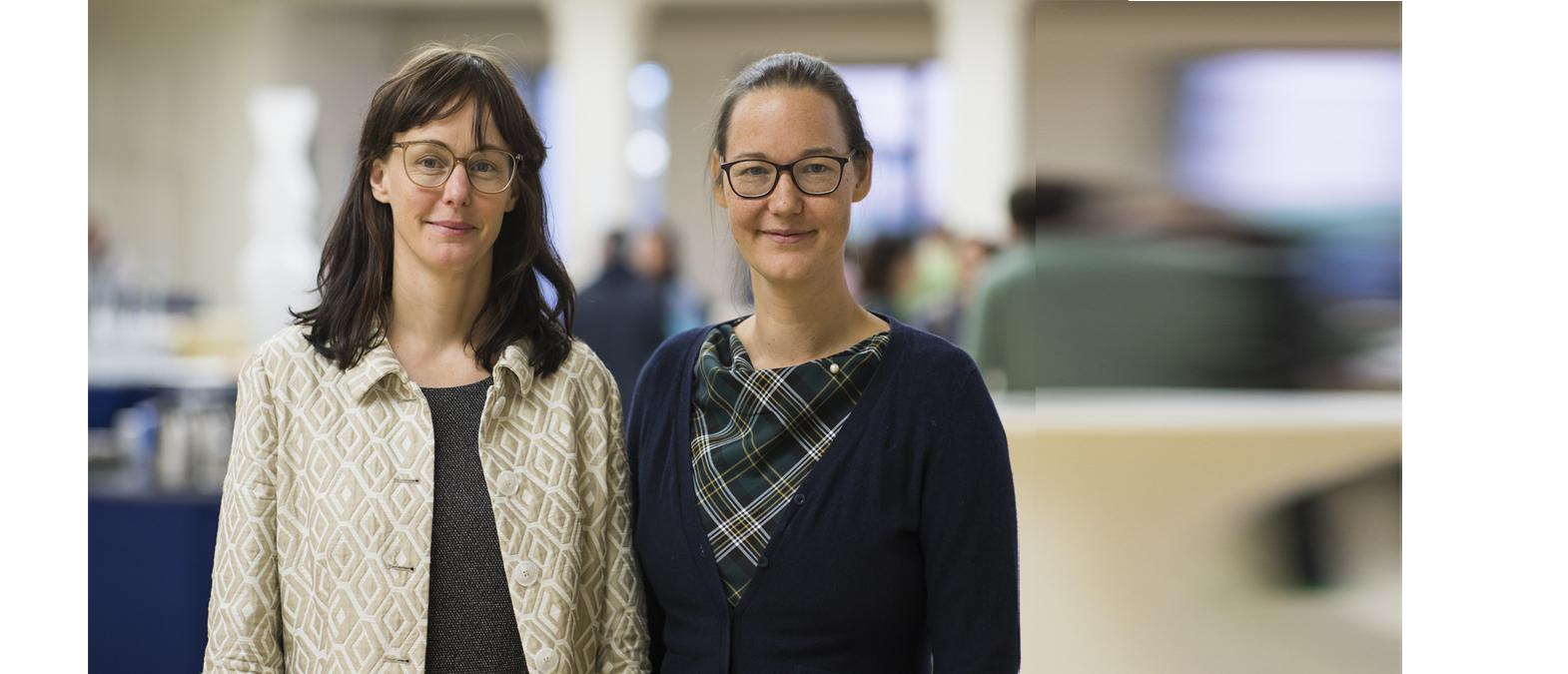 Photo credit
© Ben Kriemann
Dorte Riemenschneider, Director of the European Citizen Science Association and Silke Voigt-Heucke, head of the Citizen Science Unit at Berlin's Museum für Naturkunde, discuss the potential of citizen science to strengthen sustainable development and the democratisation of research in Europe.
While the world continues to struggle with a ravaging pandemic, the health of our planet is at risk. The loss of biodiversity, climate change and emerging zoonotic diseases are existential threats to humanity for which there are scientific recommendations, but no social consensus for implementation. These global crises pose a challenge to all societies around the world, making collective action an absolute necessity. In order to ensure the well-being of all life on Earth, we need the commitment and efforts of everyone – policymakers, industry, science, civil society and ordinary people – to contribute to the preservation of thriving, healthy and resilient societies.
Citizen science is a way to unite a diverse set of actors and sectors in the common goal of finding solutions to humanity's challenges.
Citizen science is a way to unite a diverse set of actors and sectors in the common goal of finding solutions to humanity's challenges. We use the term "citizen science" to encompass research approaches that incorporate the active involvement of citizens in the research cycle (e.g., by jointly defining research questions or participating in data collection). Beyond further developing scientific findings and large-scale data provision, citizen science can generate significant added value for society at large: enhancement of scientific literacy, empowerment and agency in fields such as health, technology, sociology and nature. In this way, citizen science builds bridges between science and civil society while making research processes more transparent and research policy more accountable. Through their participation in research, citizen scientists not only add value to practical research, but also raise their own awareness of research. Citizen science thus fosters new forms of knowledge transfer and the exchange of innovative ideas between these two key partners.
The approach citizen science takes is not only a democratic but a democratising one.
Today, citizen science as a research approach can be found in many scientific disciplines: from health research to urban planning, biodiversity research and social sciences. It offers an effective and innovative means of carrying out transdisciplinary and transformative research and influencing the ways in which decisions and progress are made. Citizen science is particularly suited to connecting diverse fields and actors in the endeavour of collaborative research. The approach citizen science takes is not only a democratic but a democratising one. It values the individual, it empowers society, it diversifies science and research, it builds trust in science, and it supports evidence-based policy.
citizen science must be transformed from an emerging to an established research approach.
As an entity dedicated to inclusion and equality, the European citizen science community calls on the research community to strengthen its commitment to citizen science as a means to secure a sustainable and democratic planet for the next generation of inquisitive minds. To accomplish this, citizen science must be transformed from an emerging to an established research approach. For this to happen, citizen science needs to be institutionalised through the academic reputation system and appropriate recognition created for all stakeholders. One way to do this is to establish contact points for citizen science in key research institutes, libraries, museums, nongovernmental organizations, as well as government agencies at local, regional and national levels to create, maintain, and share expertise across Europe.
Once more practitioners, policymakers, and funders harness the potential of citizen science, it could play a pivotal role in tackling current and emerging socio- and environmental problems. Democratizing existing systems of knowledge production would allow citizen science to realize its full untapped potential and to promote Europe's sustainable development by generating informed and community-driven social innovations.
Bios
Silke Voigt-Heucke is a biologist by training and the head of the Citizen Science Unit at the Museum für Naturkunde Berlin. She has worked in both academic research settings and conservation organisations before joining the Museum in 2018 to conduct research with and about citizen science. From 2020 to 2022, she was the project coordinator of the EU-Citizen.Science project. Since 2020, she leads the scientific development of the German Citizen Science Platform and the Citizen Science Competition "On your marks!". She was part of the steering committee for the development of the German Citizen Science White Paper. She leads the work package Policy Outreach of the new EU project, European Citizen Science.
Dorte Riemenschneider, European Citizen Science Association (ESCA) Director, has led the ESCA since 2018. The ECSA was founded in 2014 to mainstream Citizen Science as a research approach and to advocate for and strengthen the realisation of the potential of citizen science in research. She was instrumental in setting up the Citizen Science Global Partnership and supports the development of other international citizen science associations in their work to strengthen citizen science internationally. Citizen participation and democratisation were a focus topic during her studies, and her Master's thesis (M.Sc. Research) is on citizen participation in policymaking processes. Before joining the ECSA, she worked for several international non-profit organisations as a board member and chairperson. She coordinates the Horizon Europe funded project European Citizen Science, a platform which provides high-quality citizen science training, tools and resources to a wide audience.
Knowledge for Change: A Decade of Citizen Science (2020-2030) in Support of the SDGs
Further reading
Knobloch, J. &  Fabó Cartas, C. (2021). D2.1 Conference Declaration – CS-SDG project (January 2021). Zenodo.
von Gönner, J. et al. (in press). Citizen science's transformative impact on science, citizen empowerment and socio-political processes. Socio-Ecological Practice Research.