Australian analyses advantages of European move
Photo credit
Photo of researcher Jane Reznick ©Jane Reznick
Adapting to different environments produces useful traits – and not just for mole-rats! As part of a series of interviews with researchers who have moved from other continents and countries to work in Europe, we spoke to Jane Reznick, originally from Australia.
Jane Reznick completed her PhD in Sydney Australia, studying the impact of circadian rhythms on metabolism. She moved the Max Delbrück Centre-Berlin to investigate molecular adaptations in the naked mole-rat, where she made major discoveries into how this animal survives extreme hypoxia. Whilst there, Jane also discovered a novel protein important for insulin sensitivity and is developing a drug for the treatment of Diabetes. Jane has been awarded funding to research molecular adaptations in the naked mole-rat for the treatment of cardiovascular disease, including the ERC StG for her project METAMOLE. In July 2020 Jane started her own group at CECAD Cologne where she continues to utilize naked mole-rats as a model to understand ageing and metabolism.
Originating from Australia, you are now based in Germany. Does being in Europe help build links with other colleagues in your field?
 
Yes, European research is much larger than Australia and although these days it's very easy to get connected and form a network globally - given the internet, emailing, virtual conferences and online meeting possibilities -  being in physical proximity still affords more opportunities to meet colleagues and collaborators. Another benefit is, say when you may need a very specialized or large-scale and expensive piece of equipment or niche expertise. Simply given the fact that there's more research in Europe, I think these specialized needs are easier to find in Europe and then of course because of the proximity, also easier to access. I hope the networks I build now will stay with me throughout my research career, wherever I may end up. 
 
What was the motivation behind your ERC application and what are the benefits for a researcher who has been awarded an ERC grant?
 
I applied for the ERC Starting Grant (StG) whilst still being a post-doc, thinking that I would be more competitive to get a group leader position if I already secured third party funding. And it worked out this way. ERC gives substantial financial support to do big, risky projects which have a significant chance to become breakthroughs and impact science in a big way.
ERC gives substantial financial support to do big, risky projects
The grant can support a team, the equipment, expensive consumables. Being limited in these resources can become a real hindrance from taking on and tackling high risk but high gain type questions. The ERC supports exactly these kinds of projects and if successful, the discoveries made will undoubtedly be a springboard for your entire career.
What are the challenges to carrying out research in an international environment?
 
International environments sometimes throw up difficulties in understanding, navigating and adjusting to different cultures - be it at the level of relationships between colleagues or work practices. This however can also be extremely inspiring, eye-opening and simply fun!
Can you describe your ERC project in layman's terms?
 
I research a very long-lived mammal called the naked mole-rat which usually lives exclusively underground in sub-saharan Africa, where living conditions are very extreme and harsh. Although the life-expectancy for a rodent of its size is about three years, the naked mole-rat's lifespan exceeds 30 years!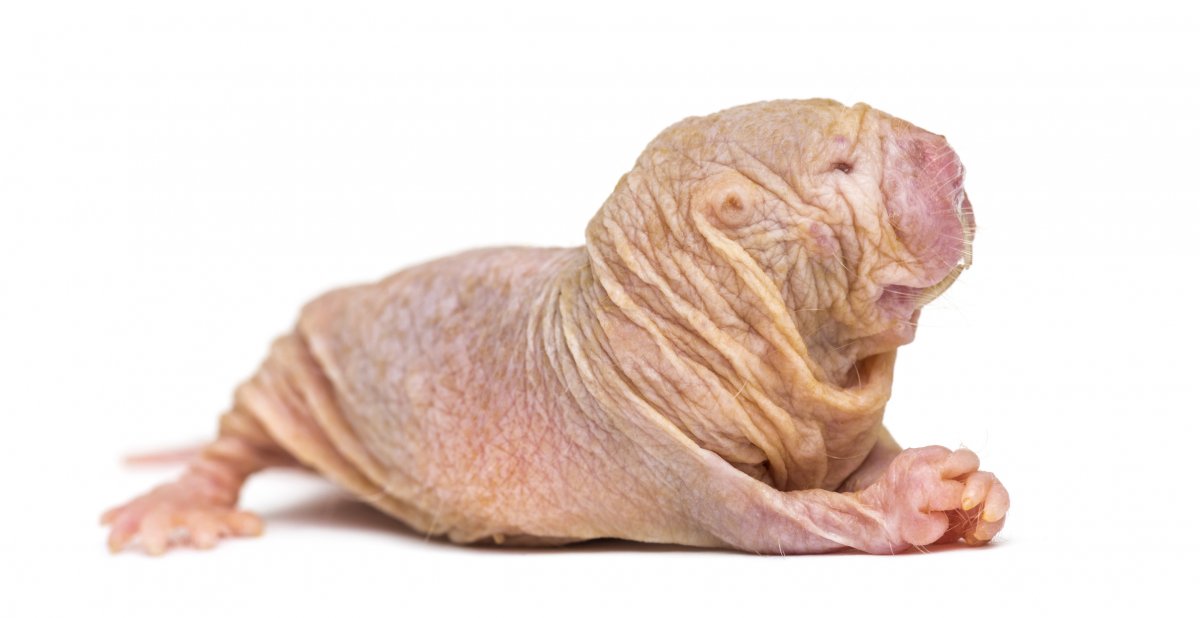 I believe that the adaptations this species evolved over millions of years as a response to its harsh environment simultaneously protects this animal from cellular stresses and challenges associated with ageing. Therefore, although not intended by evolution, this animal is simultaneously protected from age-dependent physical decline.
My ERC project aims to identify molecular adaptations in the naked mole-rat that protect its organs from becoming diseased with age.  Once identified, I will introduce these naked mole-rat like traits into mice, a standard model in biomedical research used to understand human diseases. By doing this,  I will be testing whether naked mole-rat like traits can protect a short-lived mammal like a mouse from age-related diseases, for example cardiovascular disease.
If this turns out to be true, we will have gained novel insights and potential molecular strategies to develop innovative new therapeutics for ameliorating age-dependent disease in humans.
Do any non-European researchers participate in your project's team and would you encourage researchers from your region to consider joining ERC teams in Europe?
 
Yes, I have one PhD student from China. This is the first time she left China and it was obviously a big and scary decision for her. She's contributing great science to the lab and I think she finds that being in Europe for a PhD is a great experience for her as well.
 
Do you have any tips or advice for potential applicants from the southern hemisphere?
 
Get in contact with previous successful applicants that can give tips for applying, and potentially read your proposal and provide feedback. In my experience, the application process is at times seems daunting but talking through the process with someone who has gone through it successfully makes this daunting task seem real and achievable. 
If you would like to ask Jane Reznick about her career path, or learn more about ERC funding opportunities for researchers in Australia and New Zealand, you can watch a dedicated
webinar
 that took place on 28 September 2021. This information session is organised in conjunction with
EURAXESS Australia & New Zealand
, an EU backed initiative supporting researchers working outside of Europe who wish to connect with Europe.