In some western countries, graphic storytelling was in the past delegated to the comic strips covering overlooked back pages of the newspaper. In recent years it has become increasingly recognised as an important visual art form with the ability to communicate complex ideas. Comics engage not only children but also the curious and young at heart, whatever age they may be.
There is considerable competition in the comics sector and to win recognition in the field one needs to earn a place at one of the international festivals devoted to this particular art. This year, ERCcOMICS is invited to two such events, an important achievement for this original adventure in communication, funded by the ERC since 2015.
The first event is taking place in Bologna, Italy from 22 to 25 November 2018. During the 12th edition of BilBOlbul International Comics Festival, ERCcOMICS will present insights from its 4-year project, to create comic strips describing the stories of scientific researchers and their work. They progress from the creation process of the comics - based on a close collaboration between ERC funded scientists and artists - to the overall challenges of communicating complex science through visual storytelling.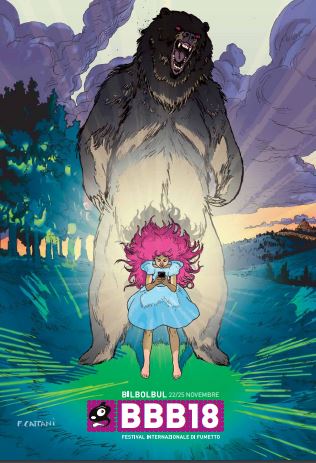 During the festival, several round-tables will focus on ERCcOMICS and one of its specific projects -"Beauty", a story based on the research of ERC grantee Giselinde Kuipers about the sociology of beauty . A one-month exhibition showing the full process that gives life to ERCcOMICS' stories will also be opened to the public.

A second important appointment for comic lovers is the 46th edition of the Angouleme International Comic Festival from 24 to 27 January 2019. With eight comics, ERCcOMICS will hold a stand at this must-see event, where renowned comic artists and publishing houses present their latest releases.