Ukrainian researcher finds refuge and work in the EU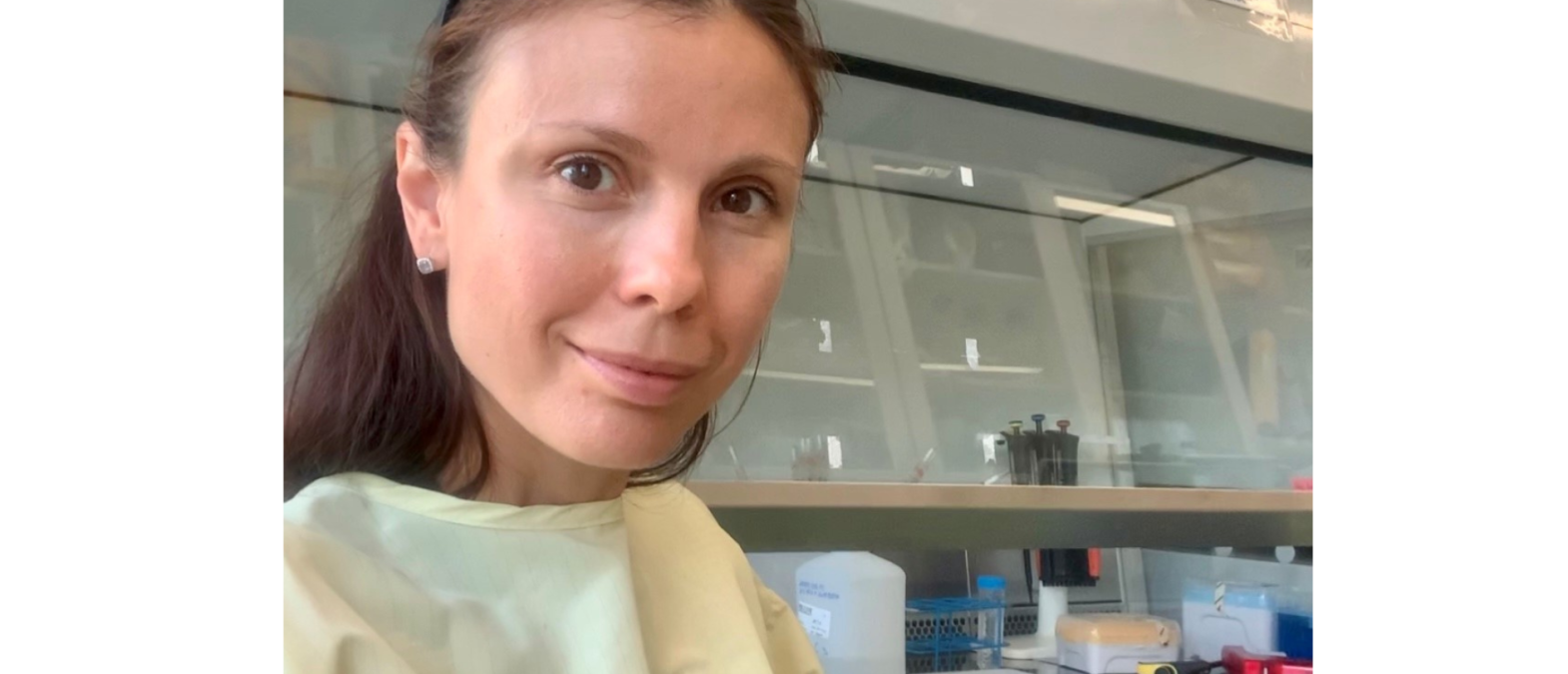 Photo credit
@ Nataliia Petryk
Just days after the start of Russia's war on Ukraine, the ERC appealed to its grantees to open up their teams to researchers seeking refuge in the EU. One such scientist was Nataliia Petryk, who found temporary employment as a postdoctoral researcher in Sweden. She joined ERC grantee Niklas Björkström's team to study tissue resident immune-cells at the Karolinska Institutet in Stockholm.
Like many others, Nataliia Petryk had to flee Kyiv the day Russia invaded Ukraine, with no destination, just the reality that Ukraine's capital was no longer safe. Once across the border with her two sons, she searched the internet to plan a new life.
"I am a gynaecologist and surgeon by training, but getting a medical license in Europe is a pretty long process", she says. "I realised that it would be easier to work as a researcher, so I tried to find departments that focus on stem cells, or chronic inflammation, or immunology. That is how I found Niklas Björkström. His group studies human natural killers in immune cells, not only in the liver but also in the uterus. It was a perfect match. Niklas helped me with writing a proposal and applying for a position. It was a tremendous honour to get a positive answer within a month."
Medical care
 
In Kyiv, Nataliia ran a private clinic with an operation theatre together with her husband, who is a general practitioner. "We both worked hard to provide world-class medical care", she says. "As a gynaecologist, I mainly focused on female infertility. We successfully performed ultrasound-guided intra-ovarian PRP injections that safely restored ovarian functions in women who faced ovarian insufficiency. Those women finally had a chance to get pregnant with their own eggs. Many healthy babies were born after the procedure, which motivated me a lot in my work. "
Her long-term interest in science took Nataliia to the field of chronic inflammation, a condition that often leads to widespread intractable diseases such type 2 diabetes, atherosclerosis, neurodegenerative diseases, and chronic inflammatory diseases of the connective tissue. "Targeted treatments for these conditions are in high demand", says Nataliia. "I understood this, and started my PhD, not in gynaecology, but I went to the pathology department at Kharkiv National Medical University." She completed her doctoral studies with a degree in 2021 and several publications in reputable journals.
Well-equipped
 
Compared to Ukraine, working at Karolinska Institutet in Sweden feels like "being in space", she says while referring to the research environment. "Björkström's group is so well-equipped and has all necessary supplies for doing research.  Studying cells and immune processes would not be possible in this way in Ukraine. During my PhD research, I had to take care of finding tubes, chemicals and other research materials, and I had to pay for it myself."
"Not everything that they are doing here is completely my cup of tea", Nataliia continues. "Flow cytometry, for example, is a new technique to me, but this is a very good opportunity to learn it. I am still unable to do all the necessary steps by myself, but I am now partially able to perform this technique. In addition, I am now working on implementing IBEX, an iterative immunolabelling and chemical bleaching method that enables multiplexed imaging that allows us to see tissue in a three-dimensional view with all immune cells and tissue structures. This is not a difficult technology, but it is a bit hard to understand in the beginning. "
In the lab
 
Making the most out of a distressing period in her life: Nataliia seems to want to absorb as much knowledge as possible during her time in Sweden.  "I always participate in all group processes; when other people are doing something practically with microscopes in the lab. I am always there, and this is a nice experience."
"Of course, I miss doing surgery and meeting patients", she continues. "My husband stayed in Ukraine. Some clients who remained in Kyiv still come to our clinic, although not every day. My husband combines his work as a civil doctor with assisting the army as a medical doctor. He tries to help people who really need care right now."
"I hope that everything will be all right in Ukraine so I will be able to go back. Perhaps I can establish a good connection in Sweden and combine working here with working in my clinic in Kyiv. I would like to study the underlying science of ovarian rejuvenation more deeply; how it really works, maybe in an animal model or in a cell culture. In our clinic, we saw that not all women achieved pregnancies after the procedure. Being here and working in science is a good opportunity for a doctor. It allows me to go deeply into processes, into theory, and into the practical part of immunity, of cells interaction. And after that, when I go back to my practice, I will be smarter and more experienced."