Keeping the internet and children safe – Awards for ERC funded researchers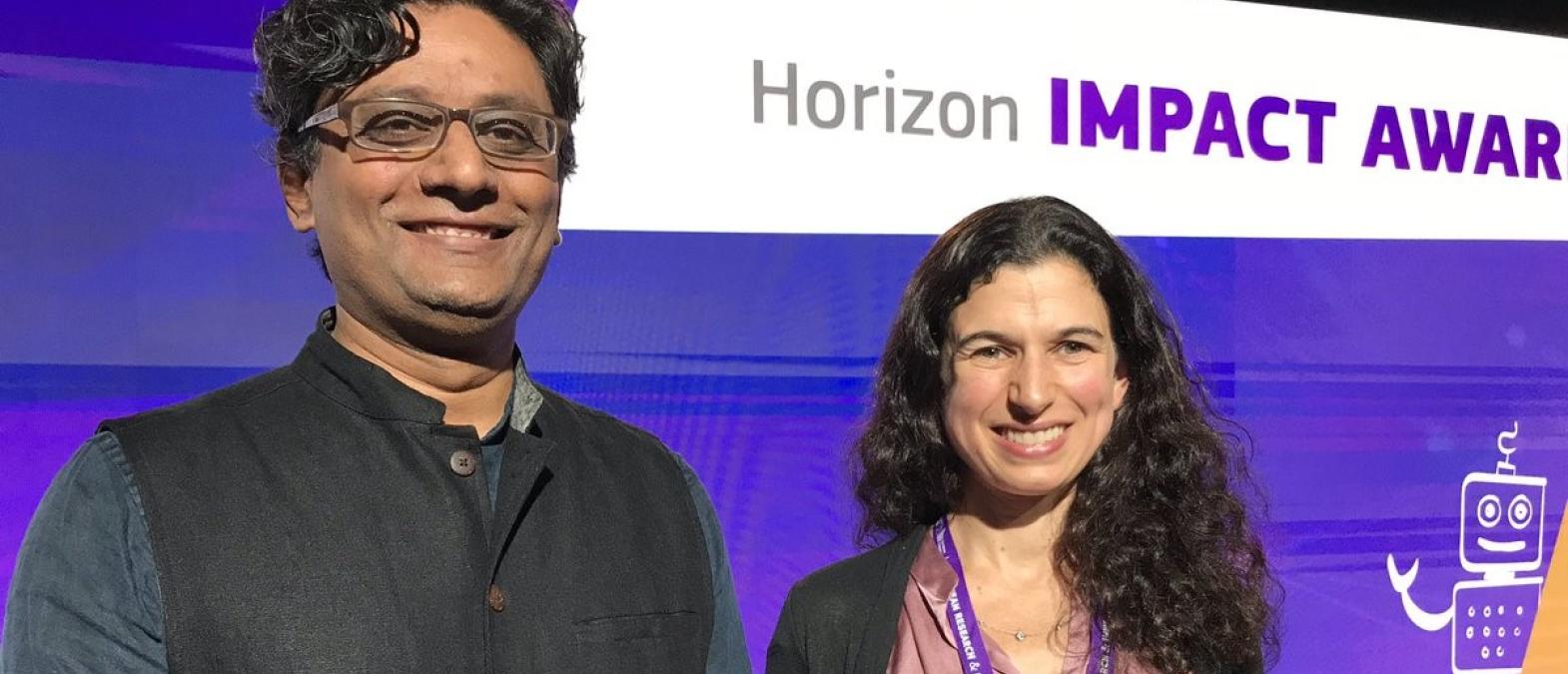 The competition aims to create role models and inspire beneficiaries of research and innovation funding to maximise the impact of their research. Of the four winning projects, two were from research teams funded by the ERC. The winning projects, based in the UK and France, have helped prevent child abuse and increased security of browsing the internet.
These projects show how research and innovation directly benefits citizens. Their ideas and products have changed people's daily lives for the better. We have designed Horizon Europe, our new research and innovation programme, so that it brings about more valuable benefits and even greater impact.
Carlos Moedas, EU Commissioner for Research, Science and Innovation
 Preventing child abuse
Watching this video you are accepting Youtube cookies policy
Lucie Cluver, Professor of Child and Family Social Work, and her team at Oxford University's Department of Social Policy and Intervention developed a free child abuse prevention program: SAFE. It has already been translated into 18 languages and reached over 600,000 families in 22 countries. The training program has been taken up in countries across Africa, Asia, the Caribbean and Eastern Europe. The SAFE program's origins lay in research results derived from her ERC Starting Grant project PACCASA and further developed by her Proof of Concept funded project CAPITA. In 2017 Prof Cluver received additional ERC funding in the form of a Consolidator Grant for research which could help support young parents.
No one apart from the ERC would have funded someone like me to do a project two years out of their doctorate that had the "small" goal of ending child abuse in Africa.
Lucie Cluver, upon receiving the Award.
Keeping the internet safe
Watching this video you are accepting Youtube cookies policy
Karthikeyan Bhargavan's CRYSP-TLS project provided the web users with an improved TLS protocol that ensures digital security. Google Chrome, Mozilla Firefox and other major web-browsers currently deploy the TLS 1.3 so internet users can check emails, make online purchases or even pay taxes using a more reliable web browser that ensures secure connection. Prof Bhargavan used an ERC Consolidator Grant to fund his underlying fundamental research project, CRYSP.
I hope the real impact of our work will be that the techniques used will now be used for all commercial software…so that our digital security and privacy is proven secure.
Karthikeyan Bhargavan
The Horizon Impact Award, launched in March 2019, aims to illustrate the wider socio-economic benefits of EU investment in research and innovation and to inspire project beneficiaries on how best to manage and utilise research results. The prize acknowledges and rewards the most influential and impactful project results under Horizon 2020, the current EU research and innovation programme (2013-20).
The article is adapted from RTD Webpage