Twenty-nine groups backed by ERC Synergy Grants to tackle complex research questions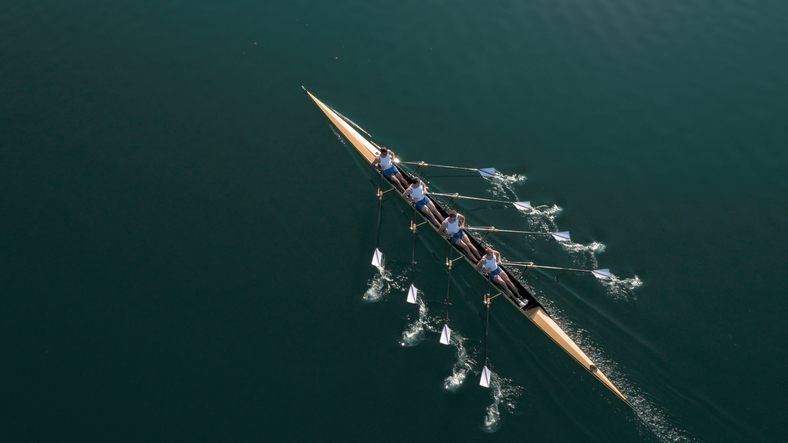 Photo credit
@ Getty Images
The statistics of these call and lists of researchers selected for funding have been amended. See the updated results.
What secrets does Greenland's melting ice hide? How is the sense of space, hierarchy and ownership hardwired in our brains? Can we find promising pathways for a "post growth" era that will reconcile our wellbeing with the planetary boundaries? Twenty-nine research groups received major grants from the European Research Council (ERC) to address these and other challenging multidisciplinary research problems.
On this occasion, Mariya Gabriel, European Commissioner for Innovation, Research, Culture, Education and Youth, said: "These new grants will enable scientists to join forces and follow their curiosity together across disciplinary boundaries. They are set to gain insights that will help us understand the world around us and to face future challenges. Congratulations and good luck to all the grantees!"
The President of the ERC, Professor Maria Leptin, said: "I'm happy to see more pioneering researchers funded to focus on ambitious and complex scientific problems that require innovative ways to advance our knowledge. It takes the best researchers, each with unique expertise and approaches, to jointly tackle such challenges. The Synergy Grants help to tap into international talent both in Europe and around the world. I congratulate the successful applicants and look forward to seeing the results these collaborative efforts can bring!"
List of all selected proposals
Almost 360 proposals were submitted in this first ERC Synergy Grant call under the EU's Horizon Europe programme. The funding, worth in total 295 million euro, will help groups of two to four outstanding researchers bring together complementary skills, knowledge and resources in one ambitious project.
The 29 winning projects involve 105 principal investigators who will carry out their research at universities and research centres in 19 countries across Europe and beyond. The most common locations where these lead researchers are based are Germany (23 principal investigators on 14 projects), France (22 principal investigators on 15 projects) and Israel (7 principal investigators on 4 projects). Sixteen principal investigators will be based USA, Australia, UK or Switzerland.
The grants, each worth around 10 million euro, will help create some 1,000 jobs for postdoctoral fellows, PhD students, and other staff in the grantees' research teams.
About Synergy Grants
 
Synergy Grants support small groups of two to four Principal Investigators to jointly address ambitious research problems that could not be addressed by the individual principal investigators and their teams working alone. The projects should enable substantial advances at the frontiers of knowledge, stemming, for example, from the cross-fertilisation of scientific fields, from new productive lines of enquiry, or new methods and techniques, including unconventional approaches and investigations at the interface between established disciplines. The transformative research funded by Synergy Grants should have the potential of becoming a benchmark on a global scale. Principal Investigators must demonstrate the ground-breaking nature, ambition and feasibility of their research proposal. Principal investigators must also demonstrate that their group can successfully bring together the scientific elements necessary to address the scope and complexity of the proposed research question. More about  Synergy Grants.