DECIPHERING SOCIAL MEDIA ALGORITHMS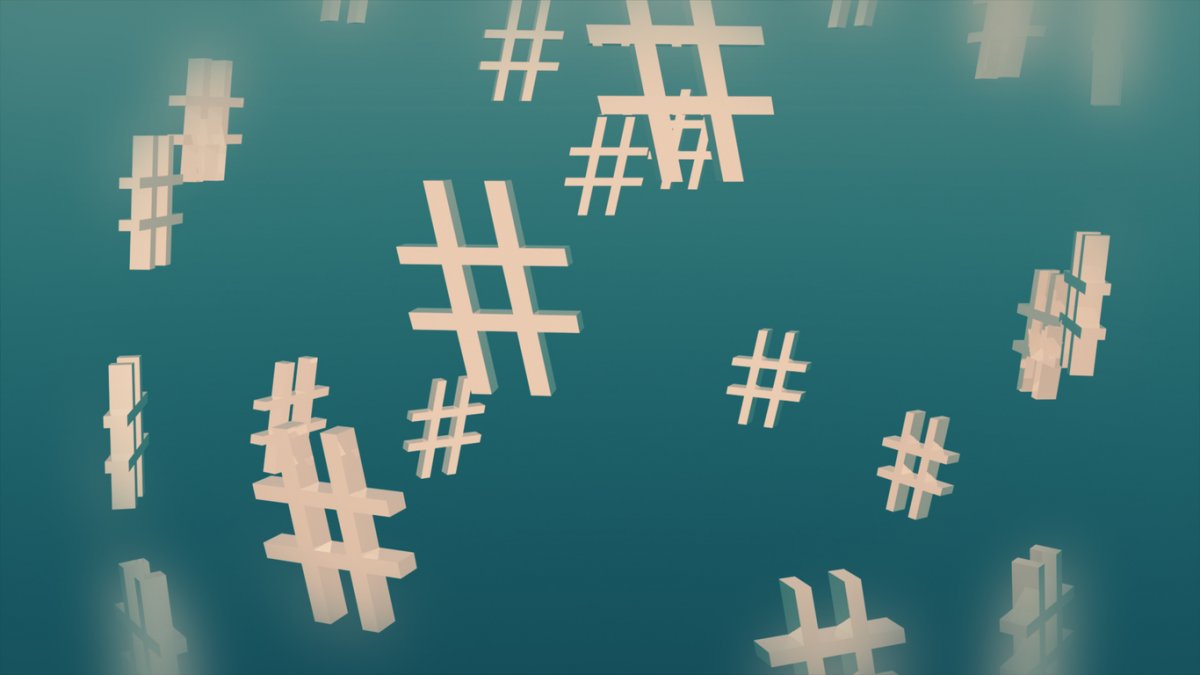 © Shutterstock
Personalization algorithms—filtering content on the basis of someone's profile—increasingly mediate the web experience of users. By forging a specific reality for each individual, they determine which news, opinions and rumours users are exposed to. But these algorithms are kept a closely guarded secret by social media platform companies. The few experiments auditing these algorithms rely on data provided by platform companies, they are highly technical, and fail to put social media users in the driver seat.
Stefania Milan's project aims at unmasking the functioning of personalization algorithms on social media platforms, taking Facebook as a test case. The project is a spin-off of ERC Starting Grant project "DATACTIVE" and is an example of 'data activism' in practice, raising awareness and enabling citizen empowerment. Professor Milan's team will further develop the functionalities of an open-source browser extension, designed by a research associate in collaboration with the DATACTIVE team. Analysing the outcomes of Facebook's News Feed algorithm, the software enables researchers to investigate algorithmic biases and users to monitor their own social media consumption. The project includes testing the approach on Twitter and Google, the organisation of data literacy training modules on algorithmic personalization, and the launch of a dedicated consultancy service.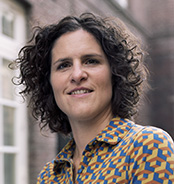 Project: ALgorithms Exposed: Investigating Automated Personalization and Filtering for Research and Activism (ALEX)
Researcher: Stefania Milan
Host Institution: University of Amsterdam, Netherlands
ERC Funding: € 149,922
TESTING THERAPIES FOR COLORECTAL CANCER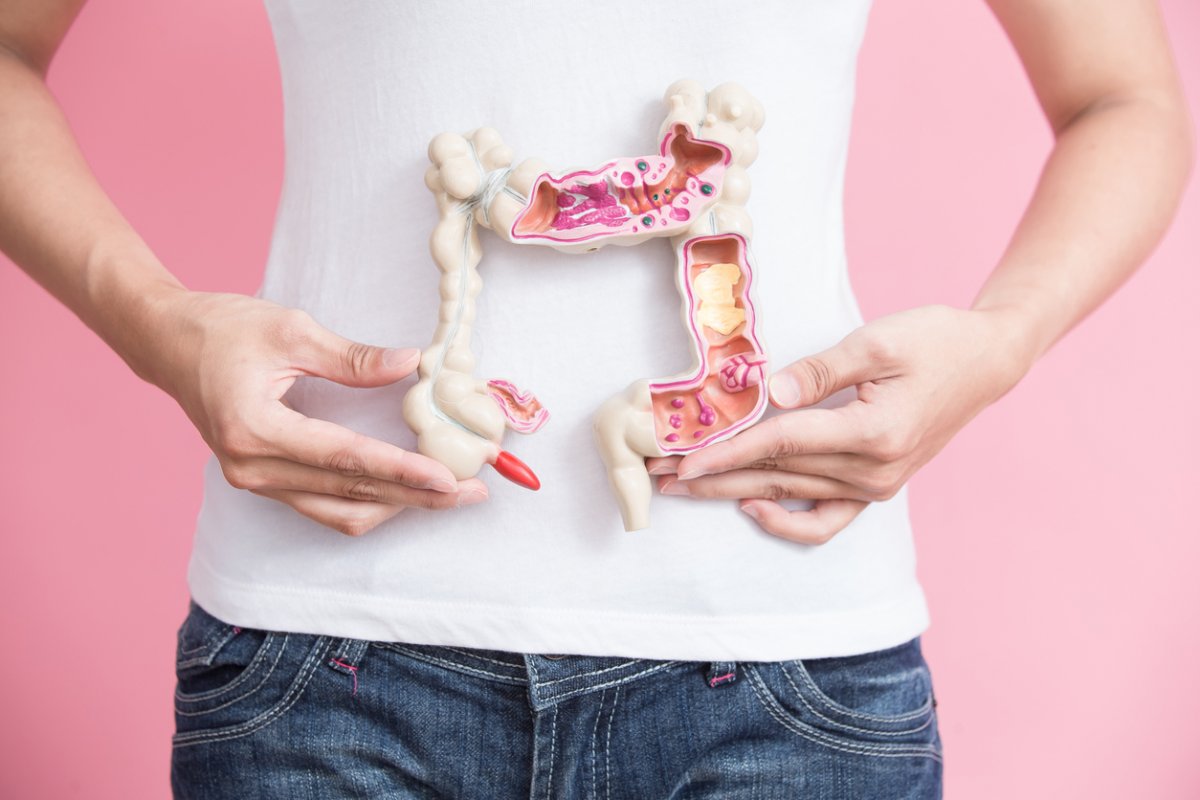 © Shutterstock
Colorectal cancer (CRC) is one of the leading causes of death by cancer, which is closely connected to the spread of the disease in the body. Among the most promising therapeutic strategies to treat late stage cancers are immunotherapies. But only 5% of such advanced patients respond to immunotherapies. Progress to understand to what extent patients with metastatic CRC may benefit from immunotherapy has so far been limited by the lack of preclinical model systems to study late stage CRC under fully immunocompetent conditions.
Eduard Batlle's project aims to generate a unique pre-clinical model of advanced colorectal cancer (CRC) based on mouse tumour organoids (MTOs) to use for therapeutic testing of oncology products. Prof. Batlle's newly generated MTOs will provide unique tools ready to be licenced and exploited in strategic public-private collaborations, with the ultimate goal to aid in the development of new drugs to treat advanced CRC sufferers. The research that his team, based at the Institute for Research in Biomedicine, will develop under the ERC's PoC scheme will leverage the know-how he obtained during his previous ERC Advanced Grant: this involved the use of genome editing tools to modify organoids. This is Prof. Batlle's second PoC grant, the first was to develop a test to predict the risk of CRC relapse.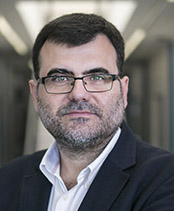 Project: Colorectal Cancer Mouse Tumor Organoids as Pre-clinical Models for Therapeutical Testing (CRC-MTOs)
Researcher: Eduard Batlle Gómez
Host Institution: Fundacio Institut De Recerca Biomedica (IRB Barcelona)
Funding: € 149,955
A FLUORESCENT REVOLUTION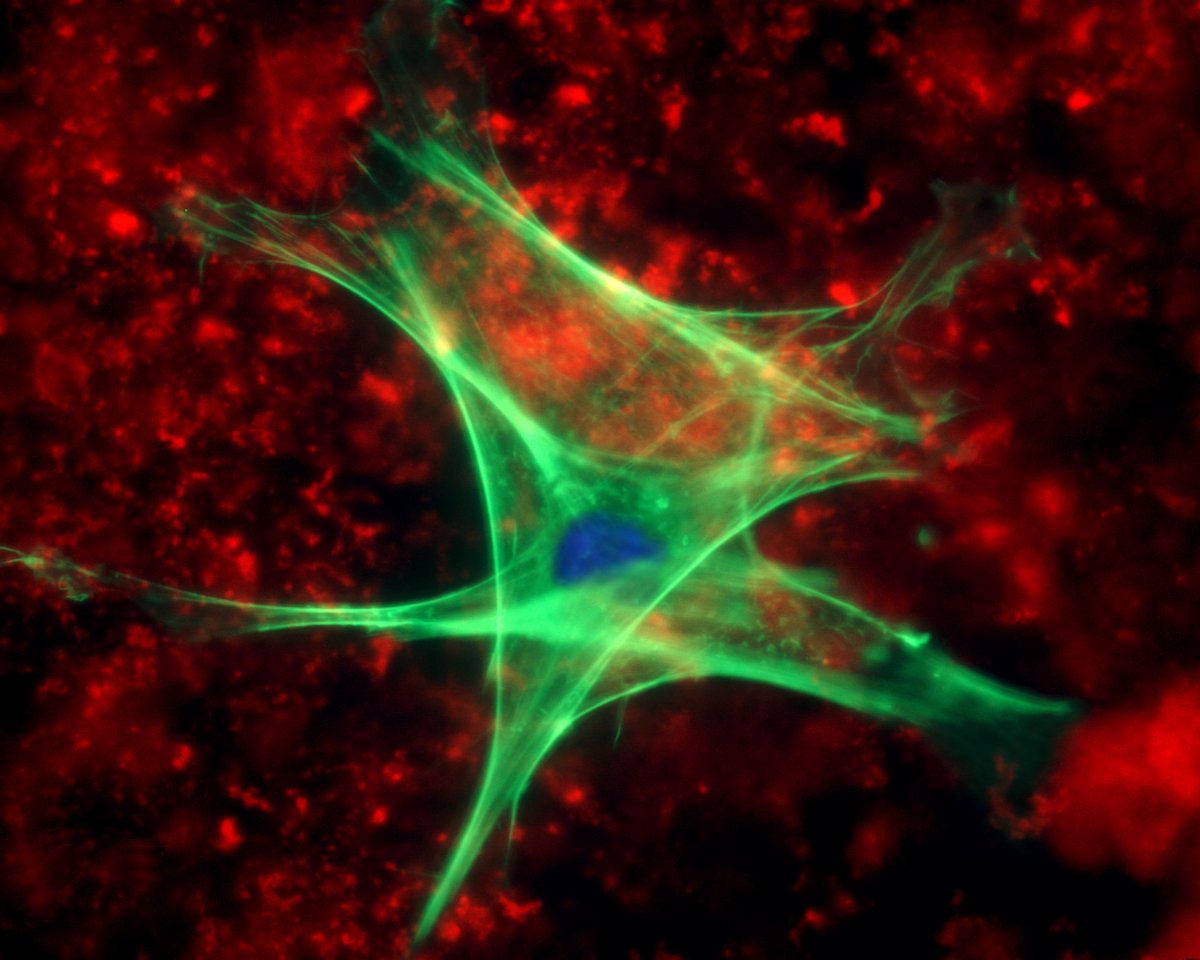 © Shutterstock
Fluorescence is the ability of some molecules to emit visible radiation after being exposed to ultraviolet light. This phenomenon is widely exploited as a powerful and non-invasive analytical tool in an increasing variety of fields, including biotechnology, pharmacology, medical diagnostics, food industry, and environment safety. Devices that measure fluorescence – known as spectrofluorometers – are already available on the market, but these are typically very bulky and expensive. In addition, the technology employed limits their range of applications and makes measurements very slow. ERC grantee Dario Polli's research could revolutionise the market of spectrofluorometers.
In the context of an ERC Consolidator grant, Dario Polli and his team at Politecnico di Milano have patented an innovative device for measuring fluorescence that is around 10 times more compact and more rapid than currently available spectrofluorometers, and whose costs are at least halved. These features have the potential to extend considerably the range of applications of spectrofluorometers, both in scientific and industrial fields – mainly in public health, environmental monitoring, food safety and quality control. Prof Polli and colleagues will now use an ERC PoC grant to market their discovery through a start-up company based in Milan. With the establishment of the start-up, they also hope to provide economic and societal benefits, by generating new job positions for both highly-skilled professionals and manufacturers, and encourage the relocation of factories in the region.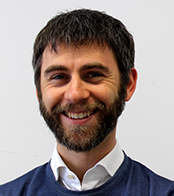 Project: Industrial implementation of a step-change technology to measure fluorescence (FLUO)
Researcher: Dario Polli
Host Institution: Politecnico di Milano
ERC Funding: € 150,000
NEXT GENERATION BATTERIES COULD BE MADE OF ALUMINIUM AND PAPER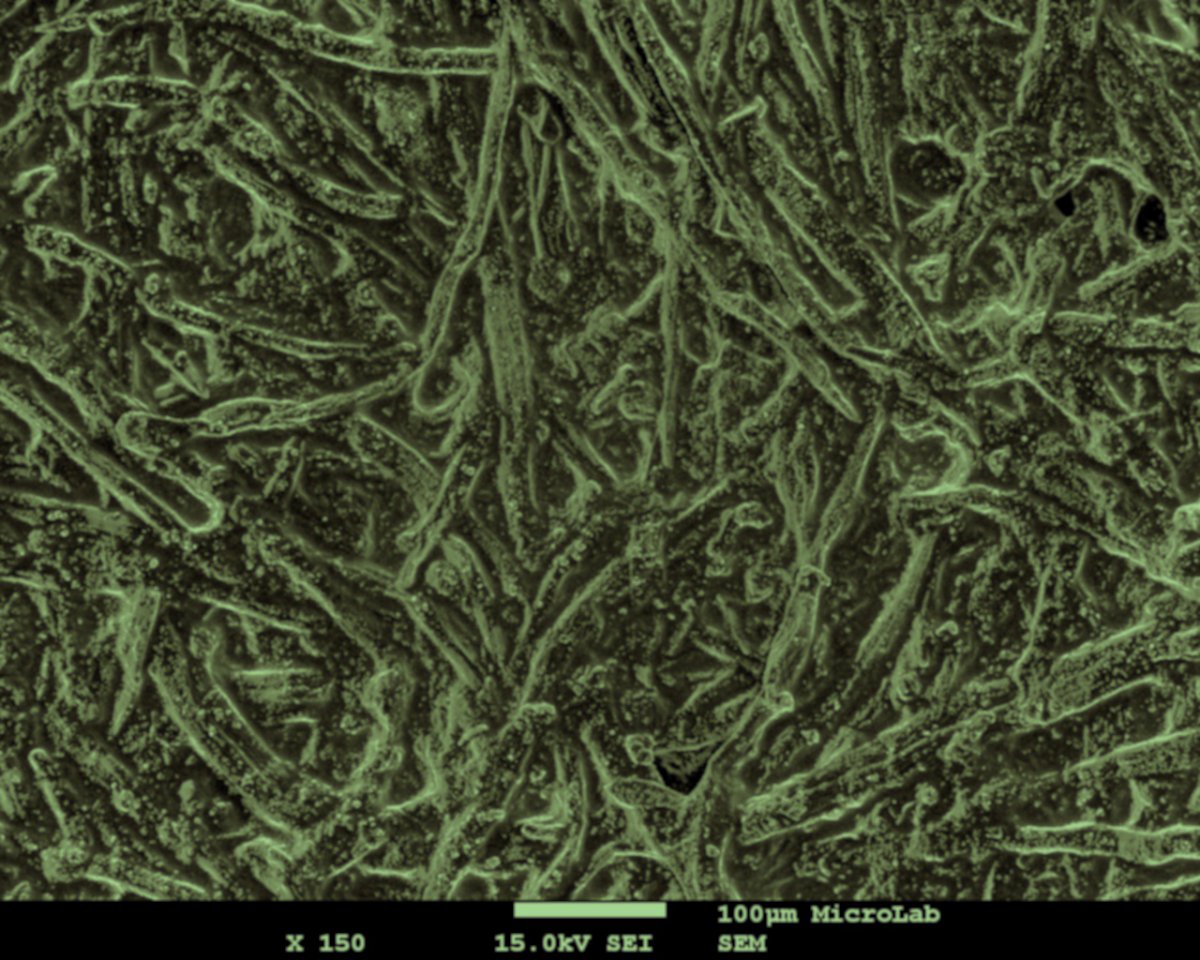 © Shutterstock
Could office and aluminium paper hide the secret of the batteries of the future? ERC grant holder Isabel Ferreira will use her ERC Proof of Concept grant to find out. Today, efficient batteries rely mostly on liquid electrolytes (substances that can produce electrically conducting solutions) and lithium. Ferreira and colleagues have developed a new solid electrolyte that could replace efficiently liquid electrolytes. It contains cellulose, aluminium and selected ions and is made in a simple and cost effective way.
These materials are more abundant in nature than lithium, are harmless to the environment, and can be recycled through conventional disposal processes. Hence, according to Prof Ferreira, low-cost batteries developed with the new electrolyte would be accessible to developing countries and less affluent communities, and have a positive environmental impact. In addition, they would have a longer lifespan and reduced weight and dimension compared to current lithium-based batteries.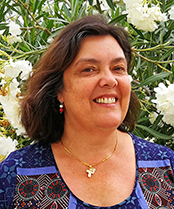 Project: Cellulose Aluminium Polymer multi-ions composite Solid-electrolyte (CAPSEL)
Researcher: Isabel Maria Mercês Ferreira
Host Institution: FCT NOVA - Association for Research and Developement and Innovation (Faculty of the New University of Lisbon)
ERC Funding: € 150,000
ENHANCING THE HEALTH OF WIND TURBINES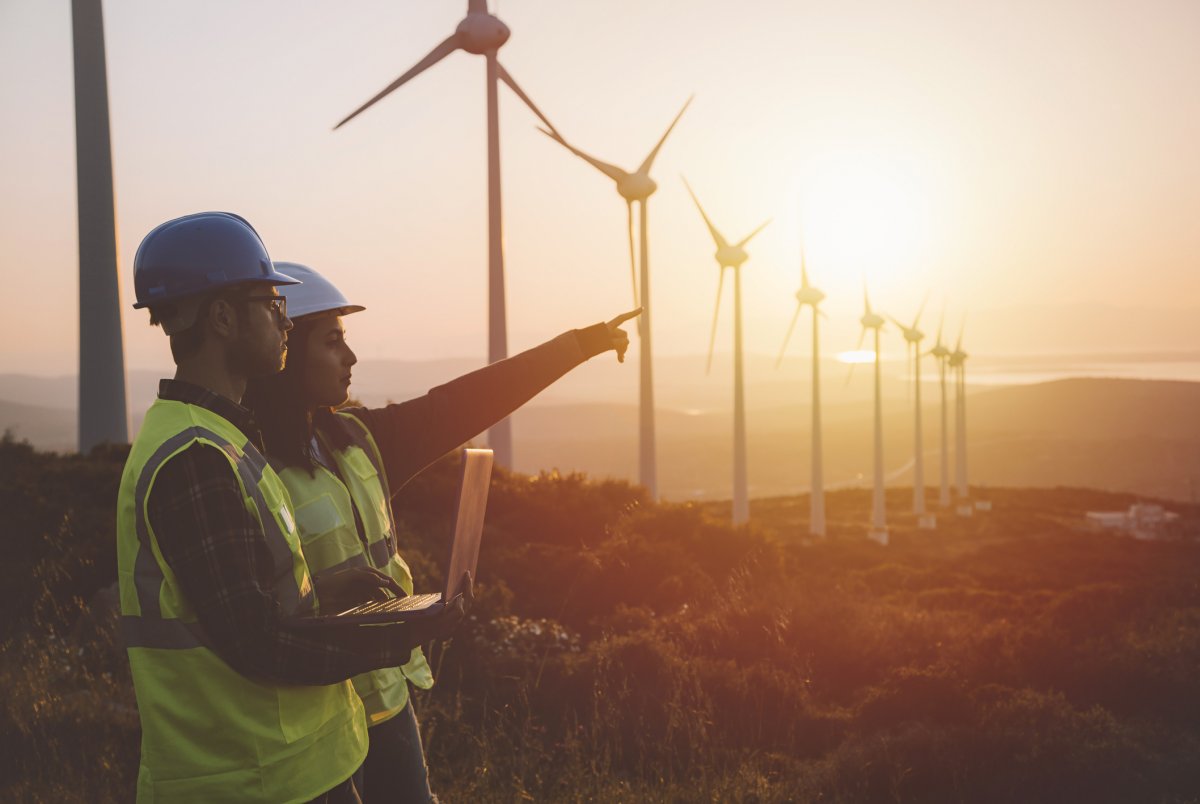 © Shutterstock
Over the next few years, wind could become the world's second largest source of renewable electricity after hydro power, supplying up to 20% of global electricity by 2030. Despite their increasing popularity, wind turbines have an extremely short lifespan, often need emergency repairs and consequent downtime, and come with high maintenance costs. These features hinder investments in green energy.
With an ERC Proof of Concept grant, ERC grantee Eleni Chatzi and her team will examine the marketability of an innovative system for automated, real-time monitoring and diagnostics of wind turbines' components, applicable to both land and offshore plants. This software-hardware platform is based on a "real-time decision tree" algorithm, which could become a key tool for smarter management of wind turbines. This system could increase safety by minimising the risk of accidents, ensure a longer lifespan of wind turbines, reduce overall maintenance costs and, ultimately, the cost of electricity.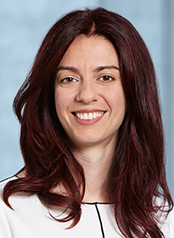 Project: WINDMIL RT-DT - An autonomous Real-Time Decision Tree framework for monitoring and diagnostics on wind turbines
Researcher: Eleni Chatzi
Host Institution: Swiss Federal Institute of Technology in Zurich (ETH Zürich)
ERC Funding: € 148,890
ULTRASENSITIVE TECHNOLOGY TO TACKLE FOOD DISORDERS

© Shutterstock
Different diet therapies influence appetite and subsequent weight loss. But how these therapies affect different individuals and what is their impact on appetite-control hormones is not well understood. This Proof of Concept project will enable better understanding and lead to better solutions to measure hormone levels and tackle appetite-related conditions such as obesity and anorexia.
The idea stems from the research, funded by an ERC Synergy Grant that aims to create an intelligent implant to tackle obesity. By stimulating the nerves in the gut, researchers want to regulate of neurometabolic processes in the body. A key aspect of such a mechanism is identification of an appropriate biomarker, which will inform the device when to stimulate and how much.
During the Synergy project, researchers developed a sensor for measuring non-invasively levels of different hormones in the body, such as leptin hormone, from saliva as indicators of the state of metabolic processes and their effects. The new technique has potential for several medical applications beyond management and diagnostics of food disorders, including in cardiovascular diseases and cancer. The Proof of Concept grant will bring this invention closer to the commercially viable proposition, through the partnership of DNANudge, by exploring its application to real time nudging of DNA based dietary advice in a consumer retail environment.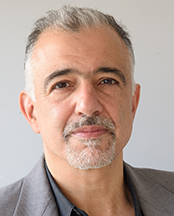 Project: Ultrasensitive Quantification of Proteins based on Amplification of DNA Displaced from DNA Aptamer Duplex using Semiconductor Technology (DNAsensPROT)
Researcher: Christofer Toumazou
Host Institution: Imperial College
ERC Funding: € 149,956