Artificial heart valves: synthetic polymer coatings could reduce complications in patients
More than 100 million people worldwide suffer from valvular heart disease, affecting one or more of the heart's four valves and causing breathlessness, chest pain, dizziness and fainting. If severe valvular heart disease is not properly treated, chances of surviving decrease, especially in the elderly. The only effective therapy is heart valve replacement, which may entail some risks and lead to revision surgeries. What can be done to improve safety and durability of artificial heart valves?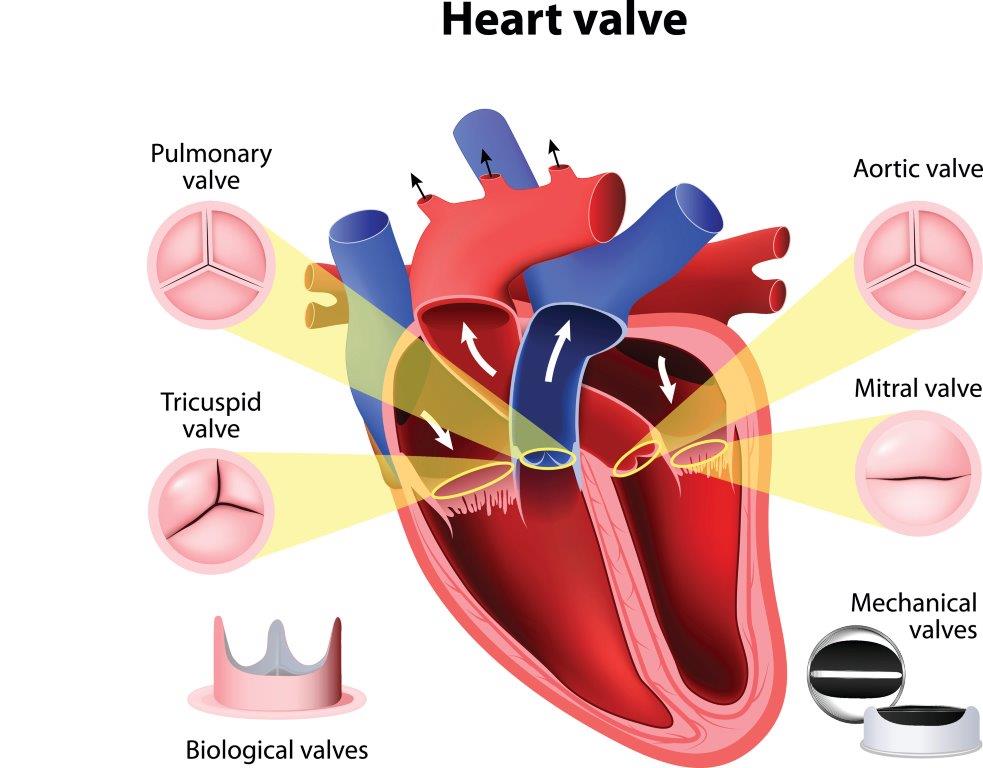 Prof. Patrizio Lancellotti hit the news in February 2018 for implanting the world's smallest pace-maker, weighing just 2 grams, compared to 24 grams of a traditional one, in a patient's heart. A passionate cardiologist, he combines clinical work and research to develop novel diagnostic and therapeutic methods with the ultimate goal of improving the life of patients.
In 2014, he was awarded an ERC grant to optimize heart valve prostheses. People who have been implanted artificial heart valves typically require lifelong anticoagulant therapy, which often triggers adverse reactions. In recent years, advances in polymer science have opened new ways of improving the biostability and hemocompatibility of artificial cardiovascular devices. But to date, no polymer coated prosthetic heart valve exists.
Based in Liège, the PV-COAT team succeeded to produce a PEG nanogel coating loaded with different anti-platelet and anti-coagulant agents. The researchers took their challenge even further and filled the coating with antibiotics, to include an antibacterial effect. "Due to the recent concept that thrombosis and infection are inter-related processes, it is crucial to develop strategies that prevent both of these phenomena" says Prof. Lancellotti. The in vitro studies confirmed the hemocompatibility of these formulations, their resistance under shear conditions, their antithrombotic, and also antibacterial, efficacy. So far the project has resulted in a published patent related to the use of antibacterial agents on the surface of medical devices, and has led to two more patent applications. The final in vitro tests of whole coated valves are currently ongoing before proceeding to the in vivo studies in pigs.
This new technology would fit any prosthetic heart valve currently available on the market and might apply to any cardiac devices, including pace-makers and implantable defibrillators, as well as intravascular devices such as catheters. With these promising results, bioactive-coated prosthetic valves could replace the previous generation of heart valves in the near future, reducing inconveniences for the patients and costs for the health-care system.
BIO
Patrizio Lancellotti is Professor at the University of Liège and, since October 2017, Head of the Cardiology Department at the University Hospital of Liège. He is the current President Elect of the Belgian Society of Cardiology.  His main research focuses on Valvular Heart Disease and Imaging with the goal of elucidating the mechanisms behind the progression of the condition.
To be highlighted also
The European Heart Valve Disease Awareness Day will be held for the first time in September, 2018 and aims to improve diagnosis, treatment and management of heart valve disease in Europe.
Project information
PROSTHETIC VALVE BIOACTIVE SURFACE COATING TO REDUCE THE PREVALENCE OF THROMBOSIS
Researcher:
Patrizio Lancellotti
Call details
ERC Funding
2 367 055 €