Factoring in human behaviour during emergencies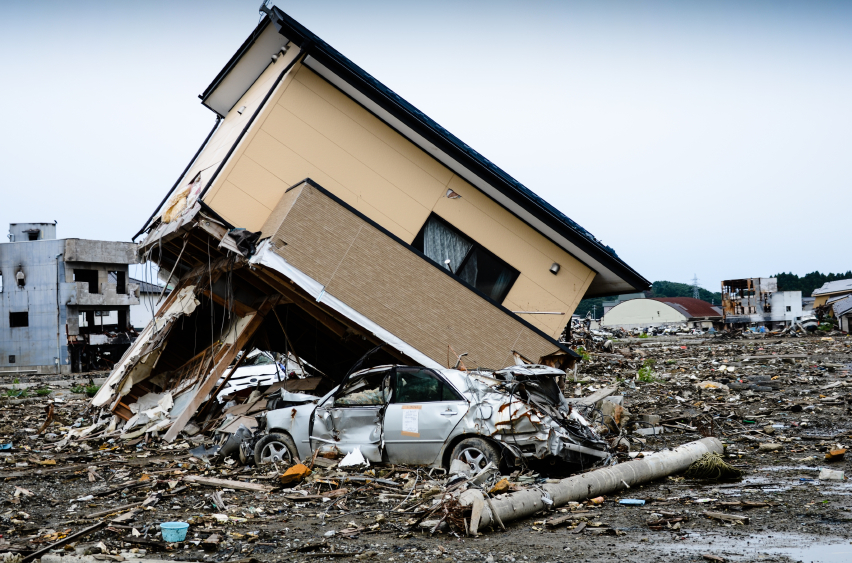 Photo credit
Illustration © Istockphoto
Natural hazard combined with human error is what makes many disasters especially serious. ERC-funded research led by Professor Gian Paolo Cimellaro from Politecnico di Torino in Italy promises to create a new method to assess the performance of critical infrastructures during emergencies that takes into account the human factor.
The earthquake hit San Giuliano di Puglia, a hilltop town in southern Italian region of Molise, at 11:32 on 31 October 2002. At the time, there were 58 pupils in the local elementary school. Twenty-seven of them and a teacher died. People across the country were deeply shocked by the tragedy. One of them was Gian Paolo Cimellaro, a student of engineering in Rome. The dramatic events prompted him to study earthquakes engineering.
Professor Cimellaro, now 38, is sharing his time between University of California Berkeley and the Polytechnic of Turin where he carries out his research, which may improve preparedness, response and recovery in extreme events, natural and human-made disasters including those resulting from terrorist acts. In 2014 he received an ERC starting grant to carry out a research project called "Ideal Rescue - Integrated design and control of sustainable communities during emergencies".  
The most serious disasters are usually caused by a combination of a natural hazard and human error. "Ideal Rescue" is developing a novel method to assess the performance of critical infrastructures during emergencies, taking into account human emotions and behaviour.  
"This has never been done before because human behaviour and physical structures belong to two different fields of research – one more to psychology, the other to civil engineering," says Prof. Cimellaro.  
His multidisciplinary team of civil engineers, social scientists and IT specialists, is now trying to fill this gap. They look into robotics, psychology and medicine to find best ways to approach human behaviour and code it into a computer model together with the physical structures, transport networks and public services such as police and fire brigades.  
"Unfortunately we cannot avoid natural events, earthquakes, tsunamis or fires – they just do happen," said Prof. Cimerallo. "But what we can do, as earthquake engineers, civil engineers or disaster managers, is to limit the effect of these disasters on population."  
The long-term goal of "IdealRescue" is to develop a user-friendly tool, which city mayors could use before, during and after emergencies to simulate the effect their decisions have on the population.  
Project information
Integrated DEsign and control of Sustainable CommUnities during Emergencies
Researcher:
Gian Paolo Cimellaro
Call details
ERC Funding
1 271 138 €