The night sky from your window
Cancelled flights, and less commercial and industrial activity during lockdown are reducing air and light pollution around the world, leading to spectacular views of the night sky. To mark this year's International Dark Sky Week, we bring you the story of ERC grantee Minna Palmroth who, together with a group of Finnish amateur stargazers, has discovered a new kind of northern lights.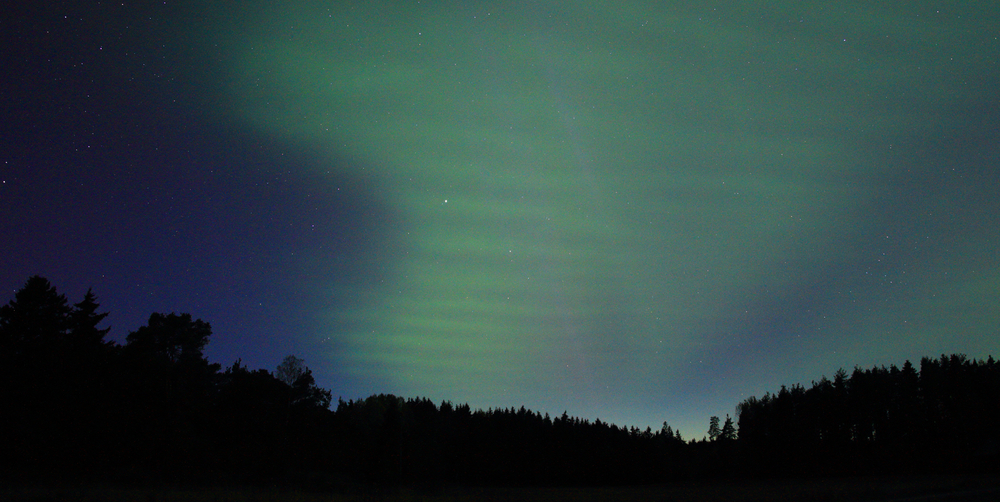 Photo credit
© Pirjo Koski
Amid the lockdown, as light and air pollution clear, starry skies are slowly becoming visible in urban areas across the world. The International Dark Sky Week, which takes place between 19-26 April, is about celebrating the night and a star-filled sky. It is also a time of the year when people worldwide turn out their lights in order to observe the sky's beauty.
It is this kind of amateur stargazers' passion for the night sky that enabled Minna Palmroth, a computational space physicist at the University of Helsinki, to discover exquisite new displays of northern lights.
Together with her research team, Palmroth is working on improving space weather forecasts by combining knowledge at the forefront of space physics with high performance computing. They are conducting their ERC-funded project with the help of Vlasiator – the world's first 6-dimensional global magnetospheric kinetic simulator. The simulator enables them to describe the planet's surroundings by going beyond three spatial dimensions to three velocity dimensions that are inherent to the material in space – plasma. And plasma plays a key role in the formation of northern lights.
Watching this video you are accepting Youtube cookies policy
Stellar photography
When the group of amateur stargazers invited Palmroth to explain the science behind their night-lights photography she began to write and later publish a successful aurora borealis guidebook explaining the multi-coloured arcs, coronas and bands listing the different kinds of auroras known to science.
Shortly after, the same aurora watchers noticed a puzzling spectacle that had been left out of the guidebook due to categorisation difficulties. Palmroth urged auroral enthusiasts across Finland to take pictures of these green-tinted lights – resembling dunes on a sandy beach – with calibrated camera clocks to help solve this oddity. In an inspiring example of citizen science, hobbyists from Laitila to Ruovesi played a key part in helping scientists capture the celestial phenomenon with their own digital cameras.
Back in the lab, the images were then analysed by Palmroth's postdoctoral researcher, Maxime Grandin. They were sufficient for Palmroth's team to announce that these were indeed a new auroral form. And the 'dunes' appeared to be glowing in one of the least studied regions of the atmosphere, an area between 80-120 kilometres in altitude.
Investigating atmospheric waves using aurora
The team hypothesise that the natural green wonder was due to the formation of a 'mesospheric bore', which occurs when an atmospheric gravity wave travels upwards and becomes sandwiched between two atmospheric structures. 'Bores' have never before been observed in the auroral zone and Palmroth suspects that electromagnetic energy from space coming into the upper atmosphere may be linked to their formation.
The 'dunes', as they have been affectionately named by the amateur aurora watchers who found them, could therefore lead to the opening up of a new branch of research looking at the place where atmosphere and space meet.
This amazing project emphasizes that citizens can take part in scientific work by helping to uncover new phenomena, says Palmroth.
A virtual tour of Northern Lights
Add the northern lights to your list of worldwide virtual tours of museums, zoos and sites via the Finnish Amateur Astronomer Association's service Taivaanvahti or watch them live via this webcam.
Become a citizen scientist
Anyone with an interest in night skies and stargazing can become a citizen scientist and collect data to help scientists like Palmroth. It's just one of the ways International Dark Sky Week this year can be celebrated. During the lockdown, look up – lots of interesting things can be seen during the dark hours.
Bio
Minna Palmroth is a professor in computational space physics at the University of Helsinki and director of the Finnish Centre of Excellence in Research of Sustainable Space. Her particular area of interest is magnetospheric physics.
Project information
Plasma Reconnection, Shocks and Turbulence in Solar System Interactions: Modelling and Observations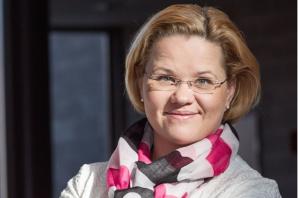 Researcher:
Minna Palmroth
Call details
ERC funding
1 998 054 €