With ERIS, the ERC Research Information System, you can access more information about ERC funding activities, their results and achievements.
Click here to login to ERIS.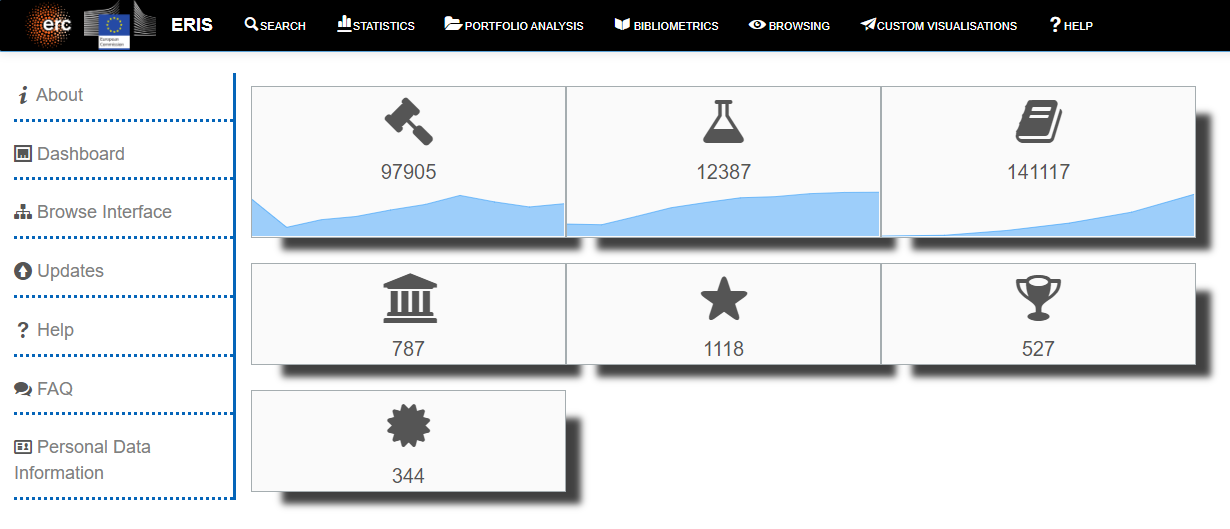 The system allows to perform searches among the funded projects of the ERC and to see detailed and user-customisable statistics.

Searches can be performed at the project, investigators, publications, patents and organisation levels. They can be performed also at the level of the text of the projects and allow a high level of customisation.
ERIS also includes dashboards and provide for portfolio analysis of the ERC funded projects.
The login page offers the user the possibility to open an account.