ERC Public Engagement with Research Award 2022 Ceremony
14 July 2022
18:00 - 19:00
Hybrid from ESOF 2022, Stadgehoorzaal, Grote Zaal, Leiden, Netherlands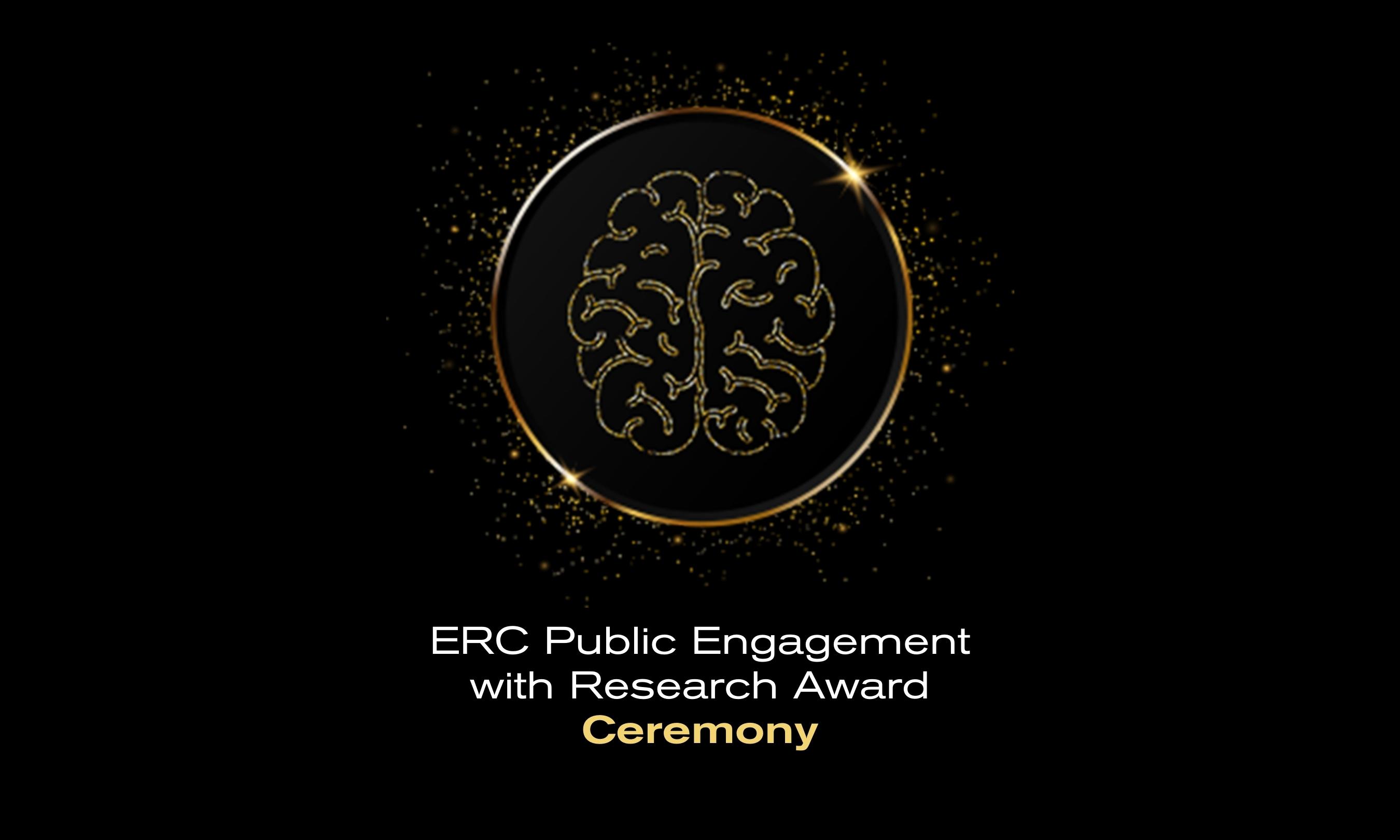 The Award was established to recognise those ERC grantees who successfully engage audiences outside their domain. The laureates selected by the jury and the winner of the public vote were revealed at EuroScience Open Forum (ESOF) on 14 July 2022 during the live ceremony and livestreamed on our YouTube channel.
Award category: Involve - citizen science
Mariska Kret (Leiden University): RecognizeYourself - Bringing science to the zoo, involving the public into the study of great apes emotions

Award category: Inspire - public outreach
Jonathan Tennyson (University College London): Orbyts - Engaging students in original research, inspiring science careers

Award category: Influence - media and policy
Alpa Shah (London School of Economics and Political Science): CounterOppression - Challenging inequalities, countering oppression 
Public's Choice
Artur Obłuski (University of Warsaw): NAFEER - Engaging local community in Sudan to promote archaeological heritage
DISCOVER THE FINALISTS

Worldwide lab: an experiment on every continent at once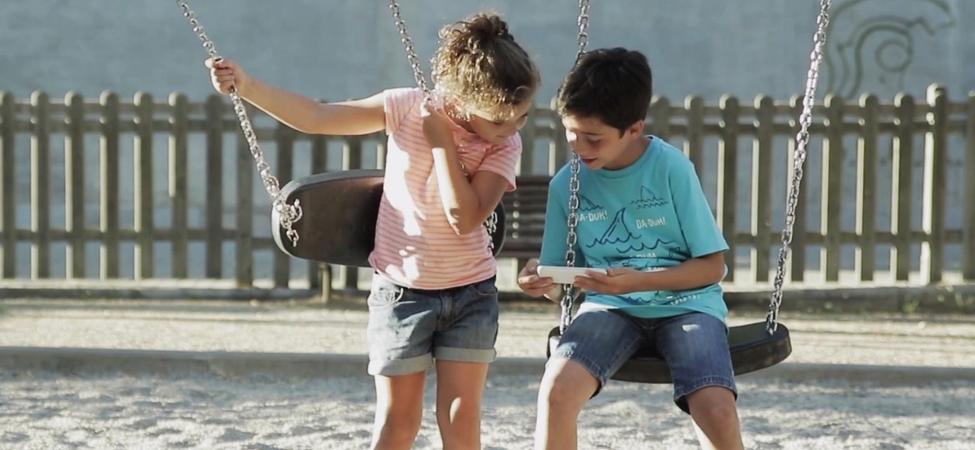 ERC grantee Antonio Acín took on the challenge of combining quantum physics with free will. His goal was to run Bell tests, experiments proving the validity of quantum physics, in which measurements were determined by human-generated randomness. To do this, together with his team he designed and launched a video game for mobile devices in which players over the world made arbitrary choices. Their choices were then sent to different labs worldwide where Bell experiments were implemented. The aim was to involve the public by making them participate directly in this BIG Bell experiment, while teaching them about Bell, Einstein, quantum sciences and metaphysics. The game, available in seven languages, and the underlying initiative were promoted through diverse channels including social media, schools, museums, press, TV and radio, in order to reach more people and get as many contributors as possible.
Over 100,000 participants from all over the world tested entangled quantum particles and unpredictable measurements by making binary choices during the game. The BIG Bell Test showed that citizen science can advance forefront experimental physics, and break new ground in using technology for live public participation in research.
 

Project: BBT, the BIG Bell Test
Researcher: Antonio ACIN
Host Institution: Institute of Photonics Sciences (IFCO) - Spain
ERC funding: Advanced Grant 2018, € 1.7 million, Consolidator Grant 2013, € 1.5 million
ERC project details: CERQUTE and QITBOX
---

Italian dialect speakers documenting their own heritage in the Americas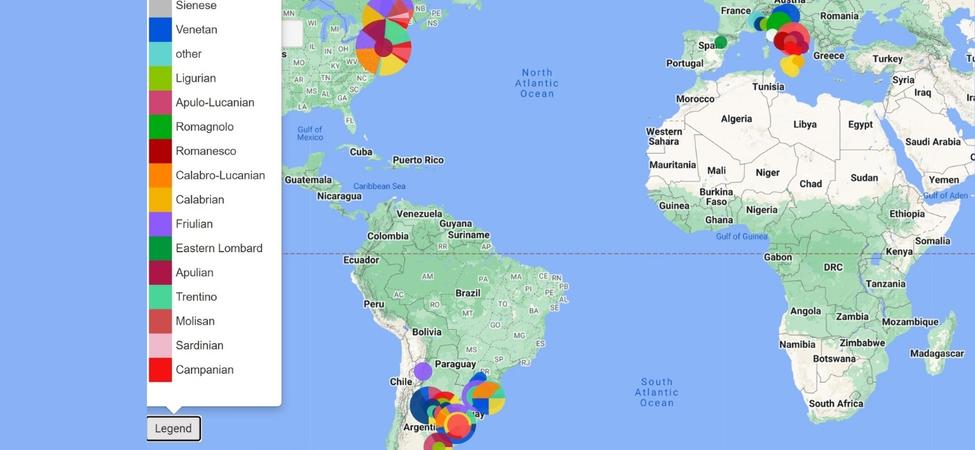 By emigrating to the Americas in early 20th century, Italians created one of the largest real-life laboratories for linguistic research. ERC grantee Roberta D'Alessandro explored this laboratory to understand how languages change. She looked at eight Romance minority languages originally spoken in Italy and researched their variations at different stages of their development, while in contact with other languages in the Americas, as well as in Italy.
Since very little is known of these heritage languages, Roberta D'Alessandro and her team actively involved speakers from younger generations in the documentation phase of the Microcontact project. They were asked to record their grandparents and upload the recordings on an interactive atlas, for which a crowdsourcing software was used. The recordings are available for everyone to listen to. Thus, speakers of heritage languages were involved for the first time in active scientific research about their own language. Elderly speakers were also asked to help in the design of the questionnaires for obtaining data, by providing feedback, recording the stimuli, and guiding the researchers to select the most culturally-appropriate questions.
 

Project: YODS, young and old designing science
Researcher: Roberta D'ALESSANDRO
Host Institution: Utrecht University - The Netherlands
ERC funding: Consolidator Grant 2015, € 1.99 million
ERC project details: MicroContact
Project website: https://microcontact.sites.uu.nl

 
---

Bringing science to the zoo, involving the public into the study of great apes' emotions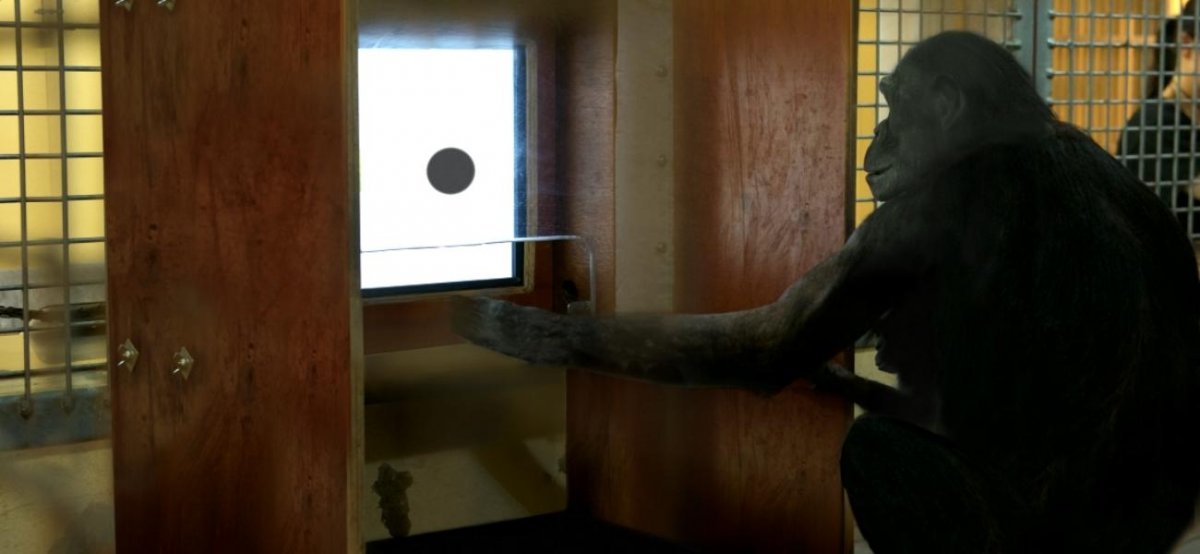 Great apes are intelligent emotional beings: they are able to recognize expressions and empathise. However, such qualities are often overlooked. ERC grantee Mariska Kret and her team involved zoo visitors in their research to raise awareness about the emotional abilities of apes. They wanted the public to get to know our closest cousins better. Eventually, the research team aims to make a positive impact on animal welfare regulations and conservation.
Kret and her team created the first publicly visible ape testing setup in a Dutch zoo. The visitors were able to see the apes performing the same computer tasks that they completed themselves beforehand. Importantly, they saw that the apes participated voluntarily and enthusiastically, displaying their curious and intelligent nature. The researchers also involved students from local secondary schools in designing a "Psychology Lab on Wheels", reaching out to people in diverse locations, such as festivals, schools, and clinics. They involved them in their research, and helped them understand the importance of emotions in both humans and apes.
 

Project: RecognizeYourself, Recognizing Ape Intelligence and Emotional Complexity
Researcher: Mariska KRET
Host Institution: Leiden University - The Netherlands
ERC funding: Starting Grant 2018, € 1.5 million
ERC project details: CoPAN
---

Working with youth to understand and solve mental health problems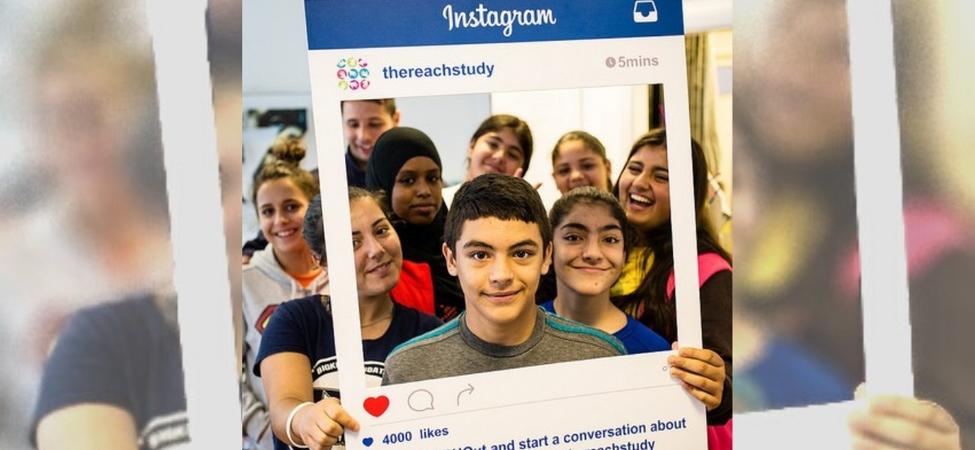 Adolescence is a critical period of emotional and behavioural development and the period during which most adult mental health problems first emerge. The Resilience, Ethnicity, and Adolescent Mental Health (REACH) study, a large-scale programme led by ERC grantee Craig Morgan and colleagues at the ESRC Centre for Society and Mental Health, King's College London and funded by the ERC, examined the extent, nature, and development of mental health problems among young people from diverse social and ethnic backgrounds in inner-city areas.
The project brought together over 4,000 young people from twelve secondary schools in south London, as well as community partners, in order to produce and share research results and to engage widely with interested groups and the general public (over 50,000 individuals at a conservative estimate). In addition to academic papers, the findings were presented in policy reports, online videos, podcasts (all created with the help of young research champions). Other creative activities included in-school talks and workshops, community-based and national festivals and exhibitions, online work-experience programmes and were addressed both to young people and to other interested groups. All were shared on the study's website and via social media.
The initiative continues to successfully involve and engage young people, parents, and other audiences on important and sometimes challenging topics. The research findings have broadened our knowledge on how and when to intervene to reduce mental health risks.
 

Project: REACH, Resilience, Ethnicity, and Adolescent Mental Health
Researcher: Craig MORGAN
Host Institution: King's College London - United Kingdom
ERC funding: Consolidator Grant 2014, € 2 million
ERC project details: REACH
Project website: The Reach Study

 
---

Engaging local community in Sudan to promote archaeological heritage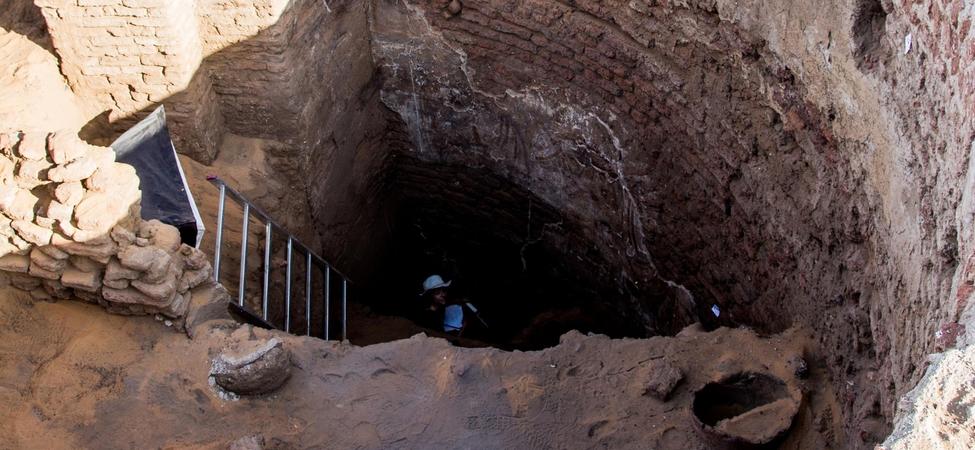 In February 2021, ERC grantee Artur Obłuski discovered the remains of a church in Old Dongola, one of the most important archaeological sites in Sudan. It might have been a cathedral of the kingdom of Makuria and the largest church known from medieval Nubia. With his ERC grant, Obłuski shed light on the history of the city and its community. He looks into the metamorphosis of the capital city into a city-state after the collapse of the Christian kingdom at the dawn of the Arab tribes' migration into the region.
Apart from its scientific value, the archaeological site of Old Dongola is an important cultural heritage for the local population, the Sudanese and all Africans. Employing a collaborative archaeological approach, Obłuski's team worked together with local communities and the Sudanese heritage agency to raise awareness, promote, study and explore ways to use this heritage for sustainable development, and to place it on the UNESCO's World Heritage List. This collaborative work has had a strong social, cultural and economic impact on the members of the communities involved.
 

Project:

NAFEER, Working together for the sustainable, heritage based and community embedded development of Sudan


Researcher: 

Artur OBŁUSKI


Host Institution: 

University of Warsaw - Poland


ERC funding:

Starting Grant 2017, € 1.5 million


ERC project details: 

UMMA

 
---

Engaging students in original research, inspiring science careers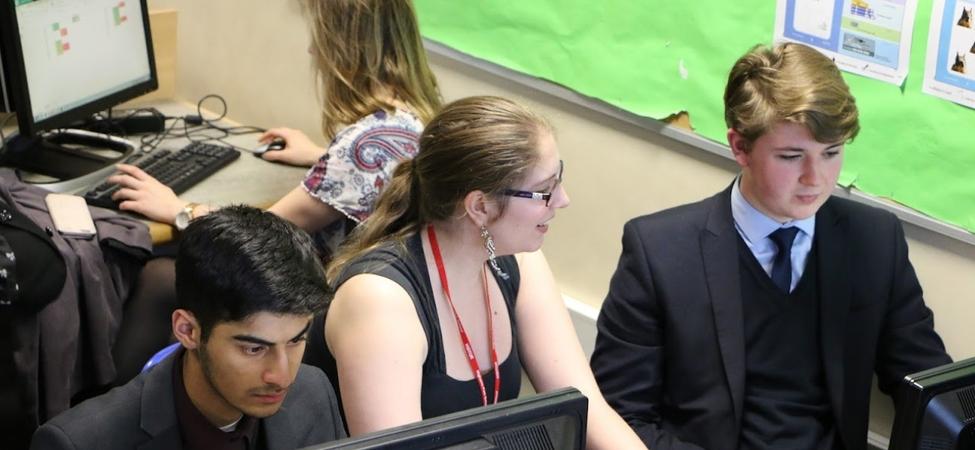 The ORBYTS programme successfully involved school students with real research led by PhD mentors. The team chose to work in schools with low STEM take up, which afterwards reported widening access to education in physics, boosting pupils' confidence in the discipline and broadening the uptake of science in the curriculum, particularly in underrepresented groups and girls.
Jonathan Tennyson and his team proposed a tutor-partnership model that brings scientists to the classrooms, and supports science education, which is also tailored for each school. The programme has enabled more than 1,000 students to perform original research, providing otherwise-scarce specialist knowledge experts. It managed to dispel harmful stereotypes around 'who can be a physicist', and the schools involved in ORBYTS reported an increase in girls taking physics beyond 16 years old.
Since 2015, ORBYTS has expanded across the UK with projects at the Universities of Aberystwyth, Lancaster and Northumbria, and inspired similar projects from Eotvos University, Hungary, University of New South Wales, Australia, and elsewhere. The project's effectiveness was recognised by the UK's 2021 NEON award for widening access to education.
---

Challenging inequality, countering oppression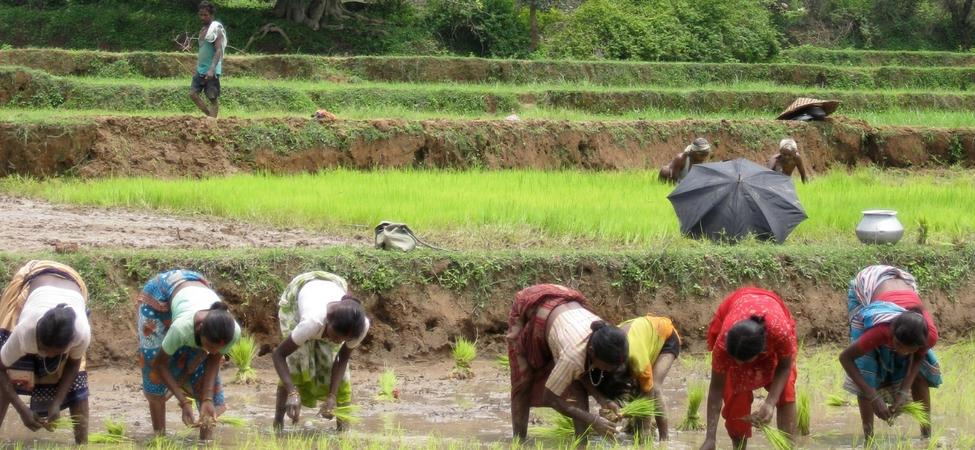 ERC grantee Alpa Shah led an ERC-funded research that exposed the persistence of racialised discrimination and injustice despite globalisation and economic growth. She and her team showed how neoliberal capitalist accumulation entrenched, rather than erased, the stigmas of social difference based on caste and tribe in India. Armed with the outcomes of their research, Shah sought to influence public awareness of the intimate relationship between economic growth, class relations and identity-based oppression and exclusion. She also resolved to improve policy, reaching out to a broad set of policy actors, such as NGOs, the UN International Labour Organization, and UK Members of Parliament.
Joining forces with a documentarist, Shah designed a visual exhibition displayed in the UK and in Italy. It reached more than 50,000 people, and influenced public understanding about the dark side of economic growth and its inextricable ties to social oppression. ERC grantee Shah also wrote a book for a wide general audience to nuance public discourse about why poor indigenous people in India were drawn to an armed leftist guerrilla insurgency, and to show why they were wrongly labelled 'terrorist', imprisoned and killed. The book, translated into four languages, was a finalist for several awards including the 2019 Orwell Prize for Political Writing and won the 2020 Association for Political and Legal Anthropology Prize. Major media, including the Guardian, the BBC and the Indian Express, reported about it and her efforts to tackle deeply rooted prejudices that affect many in the country by creatively breaking down boundaries between academia and the wider world.
 

Project:

COUNTEROPPRESSION, Fighting for Justice for Adivasis and Dalits in India


Researcher: 

Alpa SHAH


Host Institution: 

London School of Economics and Political Science (LSE) - United Kingdom


ERC funding:

Starting Grant 2012, € 1.5 million


ERC project details: 

UNDERINDIA

 
---

Tackling human trafficking together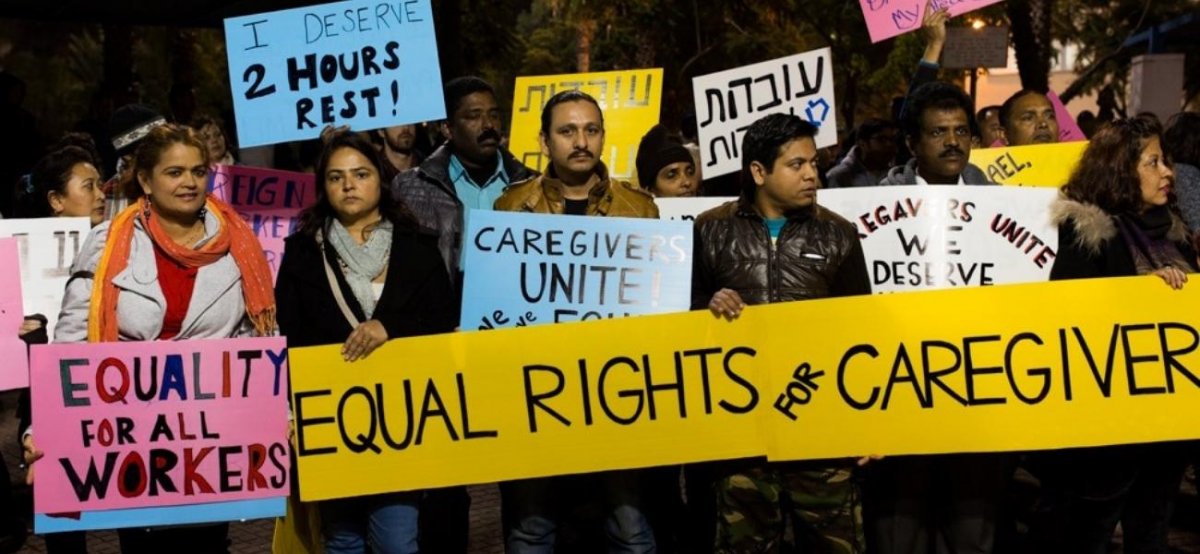 ERC grantee Hila Shamir studies human trafficking from a labour perspective. Together with her team, she used their research to create links between academia, impacted communities, civil society and policymakers, with the objective of research-driven social change. The initiative, named TraffLab, became prominent in Israel's anti human-trafficking policy circles, encouraging them to understand trafficking as a labour issue and use structural reforms to address it. TraffLab also positively impacted the lives of vulnerable workers and victims of modern-day slavery – through assistance with court litigation and community organising, as well as challenging existing orthodoxies in Israel's anti human-trafficking regime and opening it up for critique and reform.
Shamir and her research team wrote an "Alternative Anti-Trafficking Plan" with concrete policy proposals for researchers and policymakers to uncover and treat the root causes of human trafficking. In her research and policy work, she involved workers, communities and other interested groups. She produced extensive academic research, which formed the basis for quality communication to the wider public about human trafficking and its consequences. TraffLab - through partnerships in research, consultancy and training - serves as a bridge between different groups in Israel and globally. The project provided legal assistance to workers vulnerable to exploitation in different labour sectors (building, agriculture, care, sex). It also introduced a hotline for employers of migrant care workers, and collaborated with unions both within and outside Israel, to expand their reach to vulnerable labour sectors. In addition, it organized events with impacted communities including Israel's sex workers' organization.
 

Project:

TraffLab, Labour Perspective to Human Trafficking


Researcher: 

Hila SHAMIR


Host Institution: 

Tel-Aviv University Faculty of Law - Israel


ERC funding:

Starting Grant 2017, € 1.5 million


ERC project details: 

HumanTrafficking


Project website:

TraffLab website

 
---

Creating scientific impact during the pandemic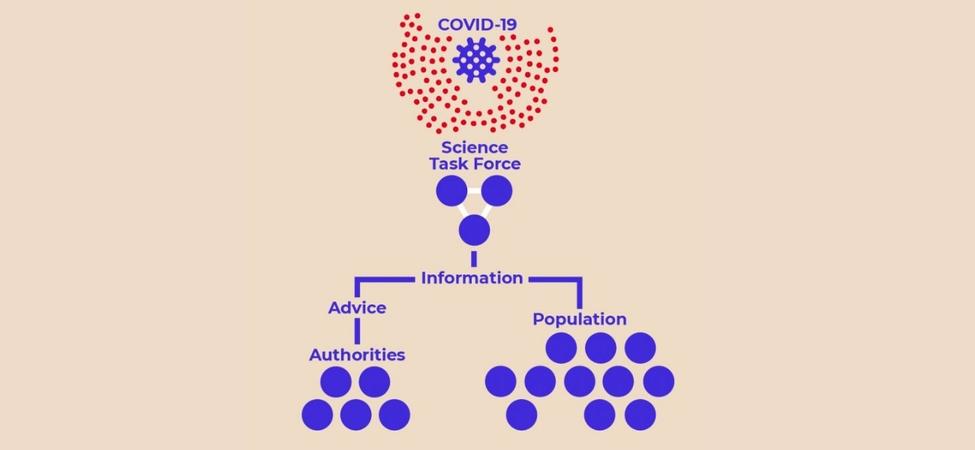 Leveraging mathematics, computer science, and evolutionary biology, ERC grantee Tanja Stadler developed tools that enable the study of the evolutionary history of living organisms. During the COVID-19 pandemic, Stadler's research proved to be a crucial resource for Swiss policymakers. A dashboard she and her team created enabled government officials to monitor the global spread of the virus and influenced their policy decisions. Stadler also served as President of the Swiss National COVID-19 Science Task Force, advising government officials during these challenging times.
Establishing a transparent dialogue with policymakers, the media, and society, Stadler delivered scientific evidence where, when, and to whom it mattered most. Moreover, she initiated a genomic surveillance consortium and initiated platforms that showed the COVID-19 virus's real-time evolution. Her research was mentioned in over 1,600 news articles in Swiss and international media, in press conferences that were broadcasted live on national television, and in more than fifty television and podcast appearances. These include an interview with the BBC, and an international press conference with a CNN commentator and a member of US President Biden's Transition Team.
 

Project:

SCI4Society


Researcher: 

Tanja STADLER


Host Institution: 

ETH Zurich - Switzerland


ERC funding:

Consolidator Grant 2020, € 1.99 million and Starting Grant 2013, € 1.47 million


ERC project details: 

PhyCogy and PhyPD