ERC at the Czech Days for European Research (CZEDER)
Hybrid - Vienna House Andel's Prague, Stroupežnického 21, Prague 5
Technology Centre Prague - Ministry of Education, Youth and Sports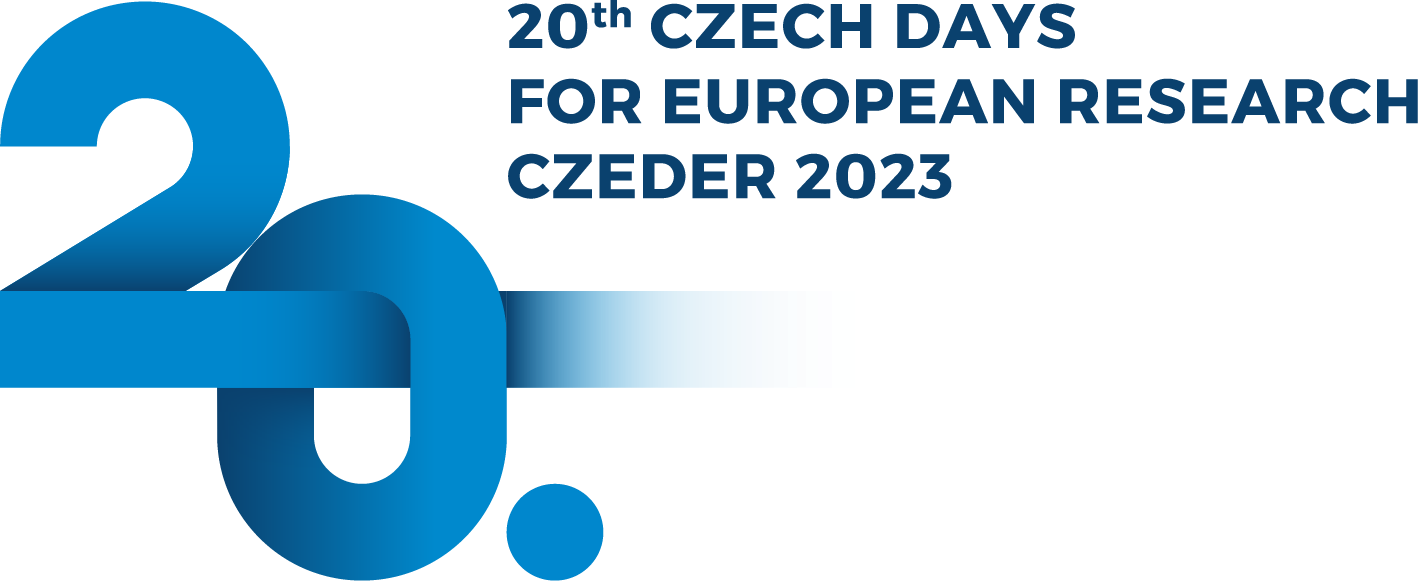 Photo credit
© Martin Prochazka
Description
The Czech Days for European Research (CZEDER) is the largest conference dedicated to the European Framework Programmes for research, technological development and innovation in Czechia. It is yearly organized by the Technology Centre Prague in cooperation with the Ministry of Education, Youth and Sports. The second part of this year's programme is dedicated to ERC and includes a video message from the ERC President Prof. Maria Leptin followed by testimonies of four ERC grantees and a panel discussion.
 
Part 2
European Research Council and its impact

Maria Leptin, ERC President - video message 
 
ERC Stories
 
Michal Otyepka, ERC grantee, Palacký University Olomouc 
Michal Frankl, ERC grantee, Masaryk Institute and Archive of the CAS 
Kateřina Sam, ERC grantee, Biology Centre CAS  
Matyáš Fendrych, ERC grantee, Charles University
 
Panel discussion: How can Czechia become more successful in ERC competitions?
Zdeněk Strakoš, Coordinator of the Czech Expert Group to support ERC applicants, Charles University 
Pavel Tomančák, Member of the Czech Expert Group to support ERC applicants, CEITEC 
Michal Otyepka, ERC grantee, Palacký University Olomouc 
Michal Frankl, ERC grantee, Masaryk Institute and Archive of the CAS 
Kateřina Sam, ERC grantee, Biology Centre of the CAS
Questions & Answers