ERC welcomes outstanding economist
When did you first become interested in economics?
As a student in Spain in the 1970s, at the age of 17, I had to decide on my specialisation. I didn't choose economics because I thought it would be good for job prospects or because I wanted to be a researcher - I chose it because I wanted to understand our society and I liked mathematics. I guess I was attracted by the quantitative side of economics. Finally, it was my father's recommendation!
Late in my undergraduate studies I became interested in econometrics. I was fascinated, and still am, by the possibility of combining data and theory to seek understanding, and that this understanding may help to improve the lives of people through the creation of better policies.
Most of my research is on applications-oriented econometric methods. I find it exciting when I can figure out how a set of questions can be given specific empirical content in data sets that we have, and there is a relatively simple statistical procedure that ties it all up.
What questions do you aim to answer with your research?
One topic I am currently working on is trying to quantify the uncertainty of households and individuals about their future income, and understanding how this uncertainty affects our most basic choices - such as what to spend, what to save, or what work to do. In my recent research with Richard Blundell and Stéphane Bonhomme, we have found an asymmetry in the income risks across the income distribution that, despite being now replicated in different data sets, had not been observed before. Basically because nobody had previously thought of the tools of observation we devised, even if the data was already there.
We have found that these asymmetric risks are transmitted into consumption patterns. The extent of transmission depends on the type of household, their assets, and their age profile. These things matter for the evaluation of both welfare policy and tax policy. I find this line of research quite exciting, especially because of the opportunities that we now have to use new data from administrative records.
What new data?
There is great excitement nowadays about the data revolution that is taking place. Humans have kept administrative records since the dawn of civilisation – the very origins of writing can be traced back to record keeping. What is new nowadays is the growth in the capacity of storage of digitised data and the development of technologies to access gigantic "warehouses" of digital information. This applies to social security records, tax files, credit registers, records from health administrations, and so on.
Such data is transforming the kind of research that economists do. Economics is quickly becoming a predominantly empirical science. It is also transforming the methodologies we use to examine the data, and how we use them. Exciting times for someone like me!
European and international cooperation
In the old days, a researcher would typically use data from their own country or from some of the well-established North American surveys. Now we can get data from multiple countries. There is a race among governments to develop infrastructures to make it easier for researchers to access administrative data, in ways that also preserve confidentiality. This process has some significant and positive side effects.
Researchers studying these data sets now become immersed into the institutional realities and the lives of individual people – as transmitted to us from the administrative records – from countries that differ from their own. This is a different type of international cooperation, which goes beyond the interaction with other researchers in those countries, which also takes place.
These new data sets also open up the opportunity of pursing new questions in creative ways, so that prospects for high risk, high return research increase - like those the ERC wants to promote.
What did you think of the ERC before you joined? And now?
I thought its Starting Grants and to some extent its Consolidator Grants were a great way of empowering young researchers. This is especially important in environments where power is very concentrated in a few hands and is especially valuable during times of change. There are also generational differences in research style. There are more theorists among older, more senior researchers, than among the younger ones. ERC funding really helps unlock the potential of younger researchers, by giving them a stronger position in their research institutions.
I would emphasize three aspects of the ERC model. One is independence, and the fact that researchers (such as myself) play a key role in setting the strategies of the ERC. The second is the focus on excellence in research. The third one is the focus on individual researchers.
Are there any topics that you are particularly keen to discuss at the Scientific Council?
I'm keen to get involved as much as possible in the social sciences and the humanities. I've been absorbing information about the ERC evaluation panels and I look forward to knowing more about them. I'd also like to get up to speed on the current discussions about dynamic panels, and the questions of how we can a engage a greater pool of evaluators and applicants. I have a particular interest in open science and gender issues, and I also anticipate being part of those discussions.
I am very happy to have joined the ERC. I feel very honoured about it and I am willing to contribute to keeping its successes in any way I can.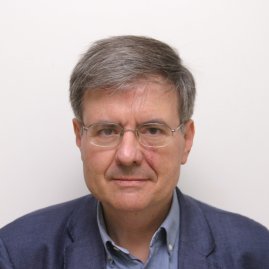 Manuel Arellano is a Professor of Economics at Center for Monetary and Financial Studies (CEMFI) in Madrid since 1991. Prior to that, he held appointments at the University of Oxford and the London School of Economics. He is a graduate from the University of Barcelona and holds a Ph.D. from the London School of Economics. His specialities are econometrics and labour economics, in particular on the analysis of panel data. In recent work, he has developed a new non-linear econometric framework for the analysis of household income risk and consumption over the life cycle. Longer bio