Plant Health: why research is so important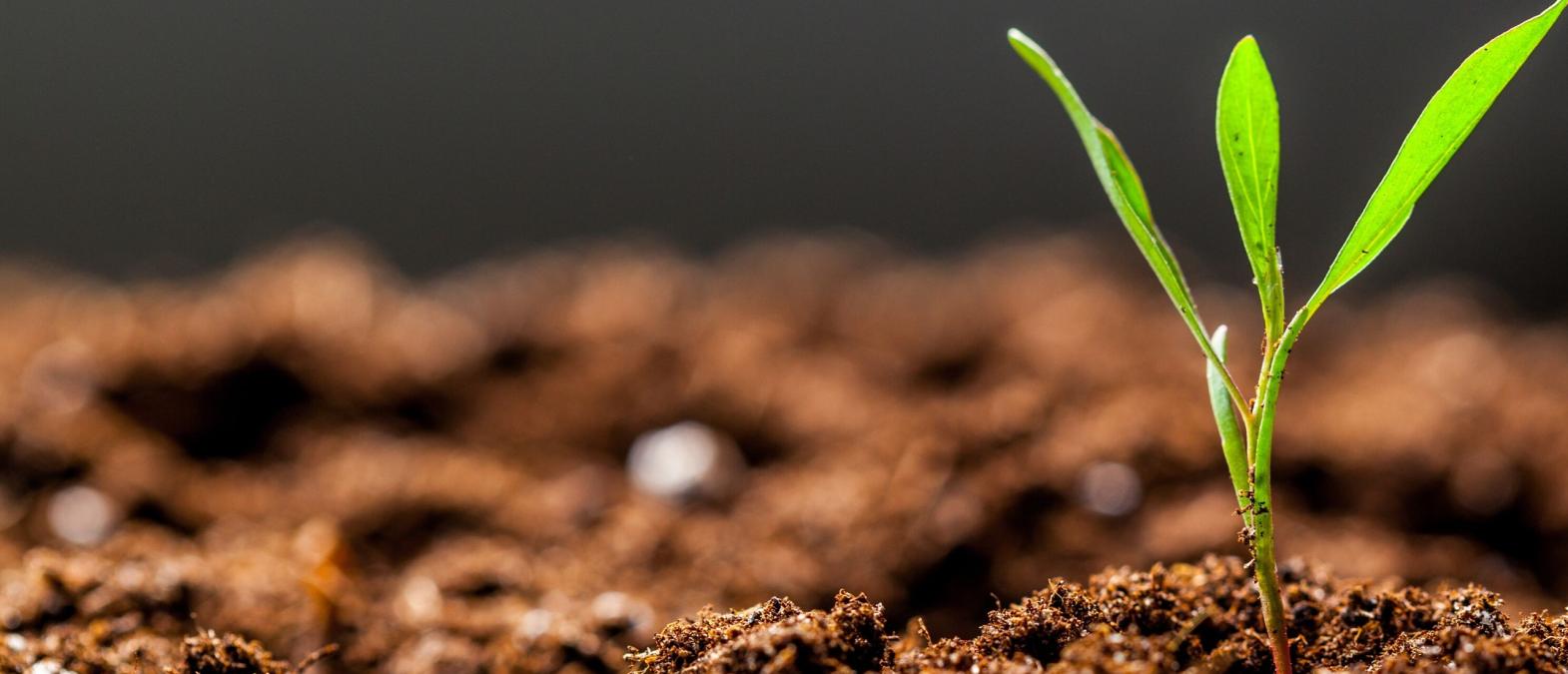 Photo credit
Watching this video you are accepting Youtube cookies policy
Science is fundamental to protect plants. As an introduction to a new series of articles on plant health, plant genomics expert Pere Puigdomènech tells us why. 
40% of world crops could be lost every year due to different pests and diseases (FAO). This is highly alarming considering the needs of our increasing human population, the challenges of climate change and the vulnerability of a lengthy food production chain. It's not surprising therefore that the United Nations declared 2020 the International Year of Plant Health. 

Like any other organism, plants become sick from viruses, bacteria or fungi. They are also targeted by insects, herbivores or omnivores, including Homo sapiens. However, plants are often successful in surviving the combined attack from this large variety of organisms. While they cannot fight or run away from a predator, they have evolved very efficient ways to react. 

Plants have barriers protecting their cells, and can release substances that repel pathogens or attract protective agents. They have developed a complex immunity system that, when infected, may lead to cell death, thus isolating the infected areas. It is a fascinating set of mechanisms that attracts fundamental biological research.
 
It is our duty to apply the best possible science to understand these fascinating biological processes and to provide tools to breeders and farmers to grow healthier plants in our fields.
Animals such as humans rely on the availability of plant products for their food. In agriculture, the highest priority for farmers is increasing the resistance of plants to pathogens. We are currently witnessing the progress of new diseases that in some cases are a consequence of changes in the climate that favour the dispersal of the pathogen or its vectors. New fungal diseases are spreading in cereals and banana trees causing big production loss. Bacteria such as Xylella fastidiosa attack Mediterranean fruit trees like olive or almond trees, producing largescale devastation in certain regions. New insect pests are attacking palm trees or wild bushes.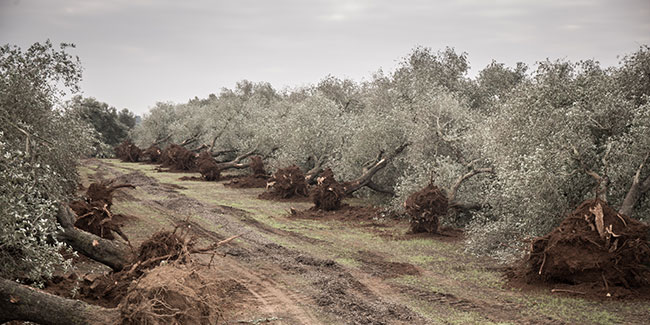 Farmers are well aware of the need to cultivate plants to ensure their best possible health. They need to use a number of treatments to protect their crops but, in some cases, these substances create undesirable environmental or human health problems. Especially in Europe, the reduction of pesticide use is a priority. Alternative systems of protecting plants such as integrated pest management or the use of transgenic varieties that produce their own biological toxins against insects have been developed. Introducing resistance characteristics by breeding is one of the best strategies. The search for this type of characteristics in existing populations or in proximal species may help breeders select resistant varieties. The new tools of genome editing are being also used for this purpose. 
Alternative ways of protecting plants have been developed.
Between plants and pathogens a race between crop resistance and adaptation of the pathogen has always existed. It is our duty to apply the best possible science to understand these fascinating biological processes and to provide tools to breeders and farmers to grow healthier plants in our fields.
Pere Puigdomènech has a degree in physics and a doctorate in biological sciences. His current field of research is Plant Molecular Biology and Genomics. A member of the scientific staff of the Spanish Research Council (CSIC) since 1981, he is Emeritus Research Professor at the CSIC's Centre for Agricultural Genomics in Barcelona. Prof. Puigdomènech also served as an evaluation Panel Chair during the 2017 selection process for ERC Advanced Grants. 
ERC funded research into plant health

Projects related to plant-pathogen interactions or plant immunity often fall under the ERC's Life Sciences panels (except those directed towards human biology) and even in a few cases under Physical Sciences panels. They deal with plant health from the physiological, genomic or ecological points of view. Many other ERC projects include questions related to plant health, for instance social science investigations into the origins of agriculture. Below we have picked out four examples of research: into pests, bacteria, fungi and global warming.

Agricultural pests: know your enemy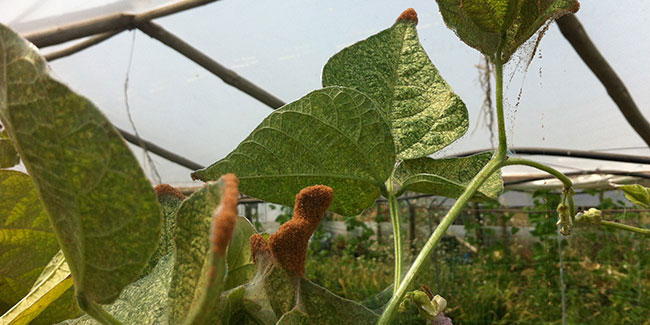 How to fight pests sustainably to prevent damage to crop yields? The secret to sustainable pest management is to know your enemy. Sara Magalhães studies the mechanisms that drive the evolution of pests through competition with other species.  Her work will open the way to new methods of pest control.
How does competition between species shape, not only their success in certain environments, but also their evolution? Understanding this question has been driving ecologists and evolutionary biologists probably since Darwin's times. It turns out that the answer isn't simple.
An ecological system relies on many different factors and interactions: what resources are available to a species, what dangers, such as predators and competitors, are present, as well as simple differences between individuals and their characteristics. Prof. Magalhães from CE3C - the Centre for Ecology, Evolution and Environmental Change in Portugal - has found a way to manipulate all these variables, to be able to really understand the role of competition in shaping ecosystems and driving evolution.
Prof. Magalhães and her team, affectionately referred to as the "Mighty-mite squad", study the interactions between two types of spider mites, Tetranychus urticae and Tetranychus ludeni (chosen for their different effects on the plants they infest), and their victim, the tomato plant. Comparing these two species in an environment where many factors can be controlled, the team will know the conditions under which one pest prevails over the other.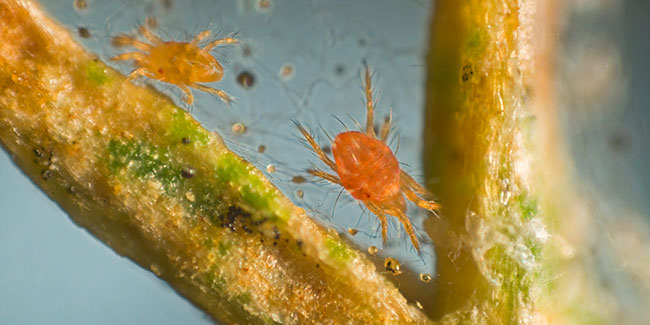 Understanding the dynamics of competition between species that infest crops will allow researchers to focus on applied methods to prevent damage to yields. Prof. Magalhães's work will set the ground for new, more effective, measures of pest control, including those  using natural competitors of pest species to keep the numbers low more sustainably, without the use of chemicals.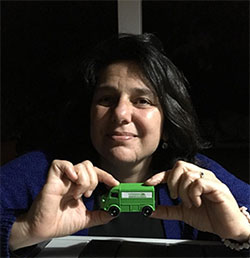 Sara Magalhães is assistant professor at the Centre for Ecology, Evolution and Environmental Change of the University of Lisbon, where she leads an excellent and highly motivated research team. Her research focusses on the ecology and evolution of spider mites, which are world crop pests. She is also developing initiatives to bring agroecological producers closer to academia. She is currently the vice-president of the European Society for Evolutionary Biology (ESEB). Prof. Magalhães received an ERC Starting Grant in 2016 for her project COMPCON.
A deep look into plant leaves' bacteria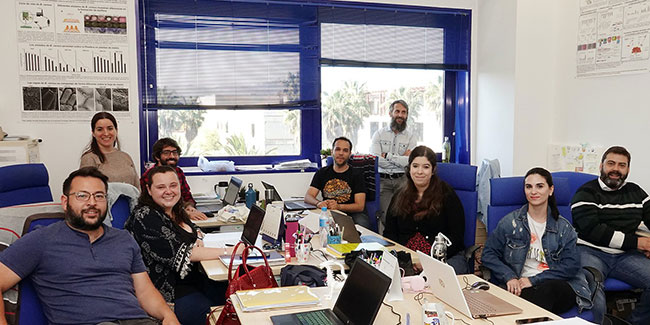 For plants, as well as for humans, some bacteria help the plant stay healthy, while others cause diseases and even affect consumers by remaining in the plant product. How could we fight the harmful bacteria without affecting the beneficial ones? Diego Romero investigates.
We could even go as far as asking, is there a way to destroy the harmful ones by using the beneficial ones, the so-called 'biocontrol agents'? This is one of the challenges of sustainable agriculture and to tackle it we need to know how both types of bacteria interact with the plant, with the environment and with each other.  
Is there a way to destroy harmful bacteria by using the beneficial ones: the biocontrol agents?

Some bacteria species live in dense communities on plant leaves creating a 'biofilm', a matrix made of molecules they release. Characterising the role of certain components of this complex biofilm is precisely the focus of the BacBIO project, aiming to study how bacteria interact with other microorganisms, with the plant and the environment. More specifically, Dr Romero and his team are looking into the ecology of a well-known biocontrol agent, the bacteria Bacillus subtilis, and of another bacteria of the same family, Bacillus cereus, that represents a threat to consumers.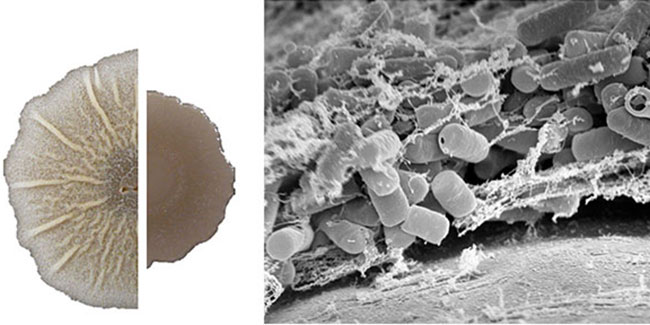 Through a truly multidisciplinary approach, the team has shown that a particular biofilm protein forms amyloid fibres. Amyloids proteins in humans form abnormal fibres in different organs leading to neurodegenerative diseases, but Dr Romero in this study has discovered that this protein has several beneficial functions for the bacteria: it plays a pivotal role in the formation of the biofilm and is also crucial for the integrity of the bacterial membrane. Indeed, without this protein Bacillus subtilis reduces its capacity to adapt to the environment and ultimately to survive on the plant.

They have also observed that a different kind of molecule of the matrix, an exopolysaccharide, acts as a shield protecting the bacteria against antimicrobial molecules released by other adversary bacteria. This shows that the matrix is a multifunctional structure where the different components contribute in a cooperative way to the common good and to the adaptation to the interaction with the plant.

They have also observed that a different kind of molecule of the matrix, an exopolysaccharide, acts as a shield protecting the bacteria against antimicrobial molecules released by other adversary bacteria. This shows that the matrix is a multifunctional structure where the different components contribute in a cooperative way to the common good and to the adaptation to the interaction with the plant.

These findings have a direct implication in programs of biocontrol, a method of controlling pests such as insects, infectious organisms or weeds using other organisms. Fighting plant microbial diseases relying on biocontrol agents and reducing the use of chemicals could be a step forward towards sustainable agriculture and food safety.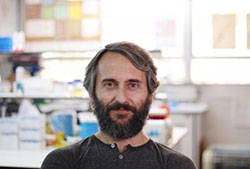 Diego Romero is a microbiologist based at the University of Málaga in Spain. He studies the assembly of bacterial extracellular matrix and its functionality on bacterial multicellularity and interaction with the environment. His research focuses on Bacillus species aiming at potentiating beneficial strains and reducing the pathogenic in the context of sustainable agriculture. Dr Romero received an ERC Starting Grant in 2014 for his project BacBIO.
Rice plants: the battle against fungi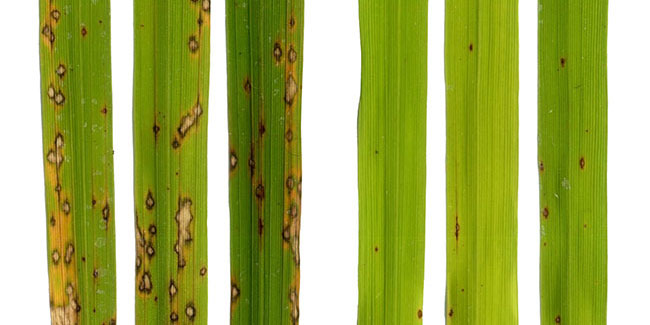 Helping our crops stay healthy starts by knowing how they interact with the organisms that make them sick, their pathogens. This is precisely what ERC grantee Stella Cesari will do in her project ii-MAX: study how pathogens manage to cause disease in plants, how plant immune systems react and, ultimately, how to help our green friends defend themselves.
When pathogens attack a plant, they first have to avoid the surveillance systems that protect it. While these attackers may have an arsenal of molecular weapons to infect the plant, its defence mechanisms help to recognise them and fight the infection in return. But, unfortunately for plants, this defence system is often not enough: pathogens can modify their weapons faster than plants can adapt to them and, this way, pathogens can escape plant controls unnoticed.

Dr Cesari will study these pathogen-plant interactions using one of the most destructive cereal pathogens: the fungus Magnaporthe oryzae, responsible for blast disease in rice, but also infecting other cereal and grass species such as wheat, barley, oat or millet.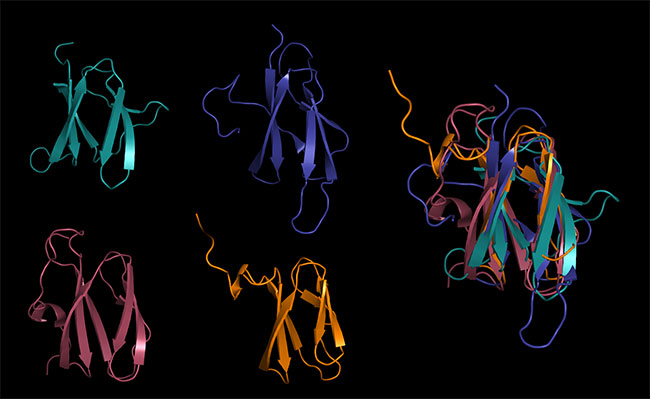 Researchers have recently discovered a group of proteins that represent the most diverse and important arsenal of weapons identified to date in this fungus: the MAX effector family. They may have a key role in the infectious process but not much is known about them, not even how they interact with the plant. This is the knowledge gap that Stella Cesari wants to address.

In her recently awarded Starting Grant, she will study this family of effectors with the final aim of developing new ways for the rice plants to resist them. To achieve this goal, she will first identify which plant molecules are their target and how target-effector interact. This will not only allow to increase the plant's resistance to blast by modifying these targets, but will also help to understand how these weapons work and cause plant disease.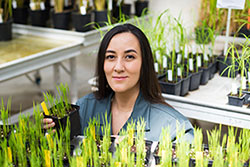 Stella Cesari studied Plant Biology at the University of Montpellier (France). She obtained her PhD in 2012 in plant-pathogen interactions. Her work focused on the mechanisms involved in the recognition of rice-blast effectors by rice immune receptors. Then, she joined the Commonwealth Scientific and Industrial Research Organisation (CSIRO) in Australia, where she studied the signalling activity of rust resistance proteins in wheat. In 2018, she obtained a scientist position at INRAe (France) to study the molecular basis of plant defence and pathogen virulence mechanisms. Dr Cesari received an ERC Starting Grant in 2019 for her project iiMAX.
Crops: the danger from below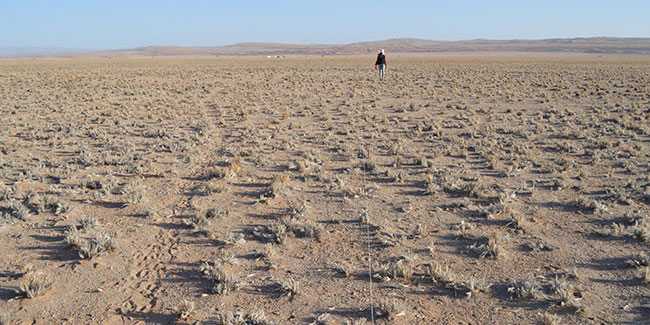 Some of the most aggressive pathogens attacking crops are fungi living in the soil. Resistant to harsh conditions and chemicals, they are increasing with global warming, posing a threat to yields and food security. Nico Eisenhauer and Fernando Maestre investigated.
Soil provides essential nutrients for plants, but it also hosts organisms that infect them. Soil-borne pathogens may affect the health and productivity of many major crops such as wheat, sunflowers, tomatoes and potatoes.

Temperature influences many soil properties like moisture and aeration, and is a key determinant for the distribution of soil microorganisms. The ongoing increase in temperature all over the world might then have an impact on plant pathogens. Using data from a global survey and a nine-year field experiment, an international group of researchers, including ERC grantees Prof. Nico Eisenhauer and Prof. Fernando Maestre, investigated this process with interesting results.

The findings from the survey, conducted across 235 natural habitats in six continents, suggest that a rise in temperature may cause, in most regions of the world, the proliferation of fungal pathogens in the soil, which is also an important reservoir of these organisms. Natural areas are often surrounded by croplands and there is a significant chance for spill-over of soil microorganisms between them.  Given the high dispersal abilities of fungal spores, it is very likely that the risk of fungi infection in nearby croplands will increase.

These observations have been confirmed by a field experiment in the centre of the Iberian Peninsula, where natural ecosystems are expected to be significantly affected by global warming. This experiment, run by Prof. Maestre and his team thanks to the support of the ERC, evaluated the effects of a temperature increase of 2°C on a dry grassland, showing that warming almost tripled the presence of fungal plant pathogens in the soil.
The researchers conclude that, if emissions are not reduced, crop losses are expected to increase. In the long term, these impacts could have implications for food production, necessary to sustain a growing world population, predicted to reach 9.8 billion people in 2050 according to the United Nations.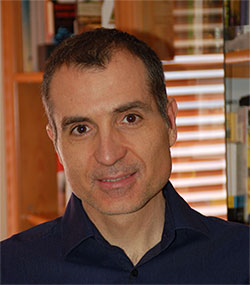 Fernando Maestre, winner of two ERC grants, leads the Dryland Ecology and Global Change Lab at the University of Alicante (Spain), devoted to understanding how dryland ecosystems work and how they are responding to ongoing global environmental change. Prof. Maestre received an ERC Starting Grant in 2010 for his project BIOCOM and a Consolidator Grant in 2016 for the BIODESERT project.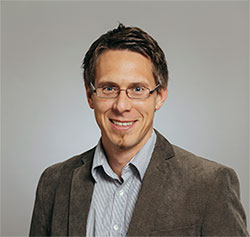 Nico Eisenhauer is a German biologist and soil ecologist. Since 2014, he has been Professor for Experimental Interaction Ecology at the German Centre for Integrative Biodiversity Research (iDiv) Halle-Jena-Leipzig and Leipzig University. His main research focus are the reasons for and ecosystem consequences of changes in biodiversity. Dr Eisenhauer received an ERC Starting Grant in 2016 for his project ECOWORM.