10 Years of ERC: 1000th ERC grantee in Germany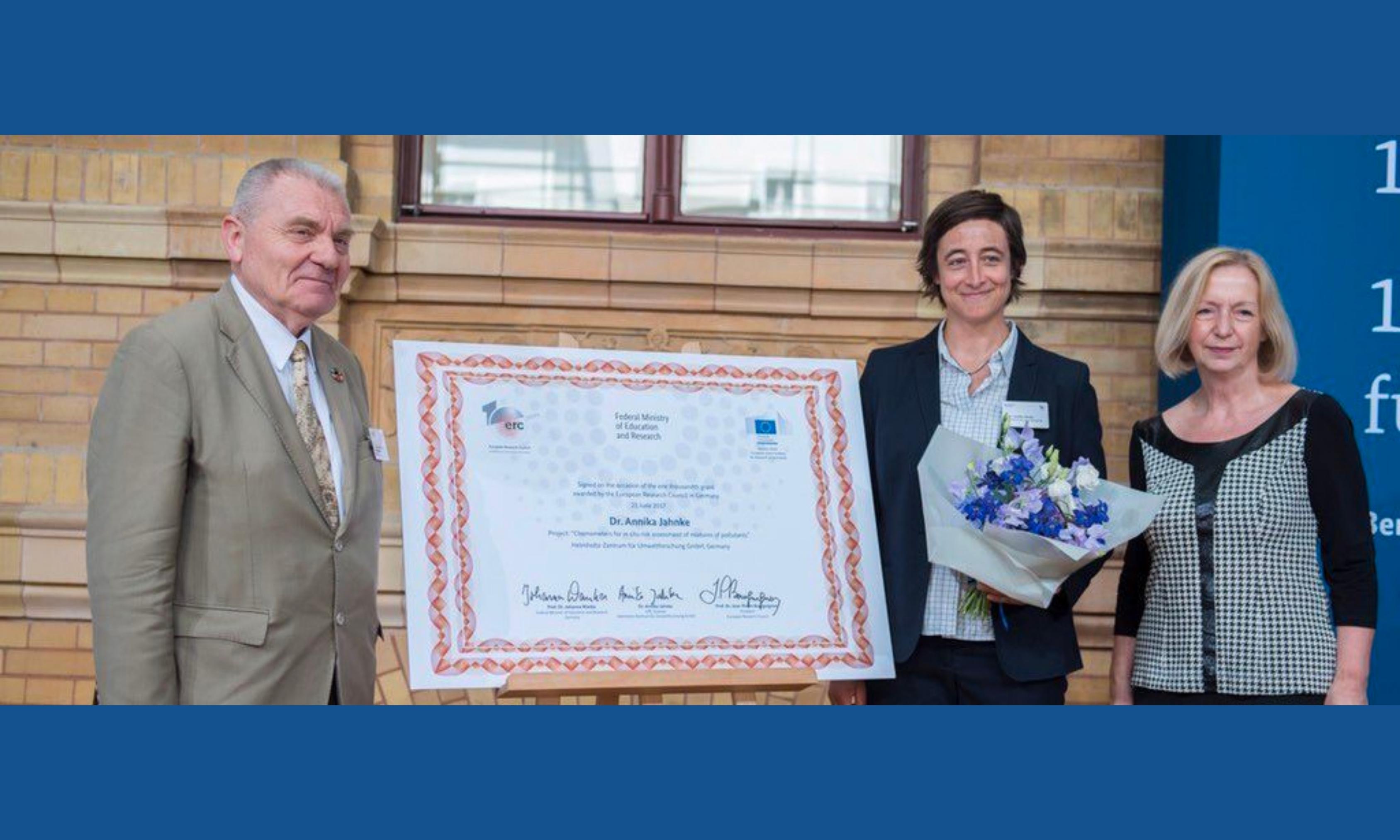 An ERC Starting Grant will allow Dr Jahnke to develop novel ways to investigate chemical activity in the environment and for chemical risk assessment at the Helmholz Centre for Environmental Research in Leipzig.
With Chancellor of Germany Angela Merkel opening the event via video message, the event features Federal Minister for Education and Research Johanna Wanka, ERC President Jean-Pierre Bourguignon and ERC Scientific Council member Michael Kramer. Organised by the German Federal Ministry for Education and Research, the celebration includes presentations by Dr Annika Jahnke and other ERC grantees about their cutting-edge research, as well as a high-level panel discussion on Germany's future within European top science.
In total, the ERC has awarded around €2 billion to top researchers in Germany.
Background
The European Research Council, set up by the European Union in 2007, is the first European funding organisation for excellent frontier research. It offers three core grant schemes: Starting, Consolidator and Advanced. Every year, it selects and funds the very best, creative researchers of any nationality and age, to run projects based in Europe. The ERC also strives to attract top researchers from anywhere in the world to come to Europe. To date, the ERC has funded nearly 7,000 top researchers at various stages of their careers.
Other content you may like