ERC Consolidator Grant project examples 2020
Croatia
Memories and legacies of past empires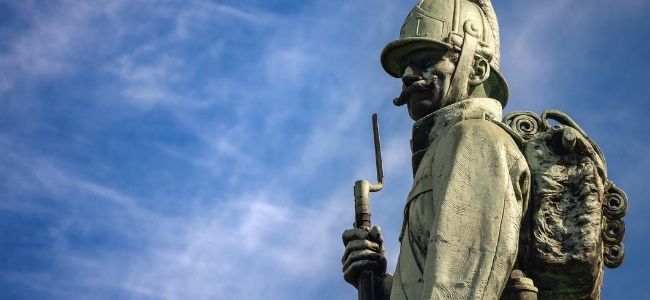 How and why do historical figures become key to our memories of the past? How do specific places become sites of post-imperial memory? And how are former empires personified through objects and material culture? Analysing the Habsburg, Ottoman and Romanov Empires, Jeremy Walton will look at how collective memories are created through persons, places and things.

In recent years, bygone empires have refused to remain confined to the past. Across the globe, a certain "imperial fascination" has caused post-imperial legacies to become the objects of collective memory, nostalgia, aspiration and criticism. As the first comprehensive research to grapple with these complex post-imperial memories and legacies in former Habsburg, Ottoman, and Romanov domains, the newly funded REVENANT project will be highly interdisciplinary: it draws on insights from fields including Anthropology, Sociology, History and Comparative Literature. Dr Walton's team will not only use participant observation, visual ethnography, archival research and discourse analysis to examine the memories and legacies of past empires, but will also conduct interviews with key actors. The city of Rijeka in Croatia, where REVENANT will be hosted, will also be one of the project's research sites. The results of the project will include a documentary film, a photo exhibition and a website, as well as a variety of scholarly and popular publications.

Since 2016, Jeremy Walton has been based at the Max Planck Institute for the Study of Religious and Ethnic Diversity (Göttingen), where he leads the Max Planck Research Group, "Empires of Memory." In 2015, he held a fellowship at the Center for Advanced Studies - South Eastern Europe (CAS-SEE) in Rijeka. Previously, he held positions in Germany (University of Göttingen) as well as in the United States (Georgetown University and New York University). He received his Ph.D. in Anthropology from the University of Chicago in 2009.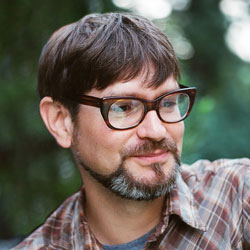 Project: Revivals of Empire – Nostalgia, Amnesia, Tribulation (REVENANT)
Researcher: Jeremy Walton
Host Institution: University of Rijeka, Croatia 
ERC Funding: € 1.93 million for five years
The Czech Republic
Combatting antibiotic resistance on a molecular level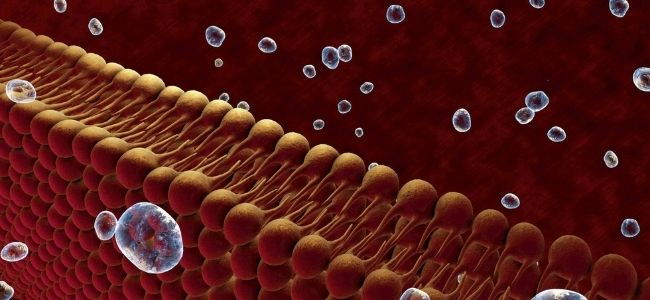 Antibiotic-resistant bacteria cause more than 700,000 deaths per year, and this number is expected to reach 10 million per year by 2050. We may be approaching a global post-antibiotic era as antibiotic consumption, a primary driver of antibiotic resistance, is growing, and new strains of bacteria emerge that are resistant to all available antibiotics. Using antimicrobial peptides (AMPs) could however offer a solution to the treatment of resistant pathogens. These short chains of aminoacids are innate to the immune system of many organisms and can target bacteria, viruses and cancer cells.

Biophysicist Robert Vacha will use his ERC Consolidator Grant to design new peptides that can act selectively against pathogens' membranes, and provide an alternative to antibiotics - without damaging human cells. Combining computational methods with experiments, he will develop an innovative membrane model, determine the necessary peptide properties, and evaluate whether they are effective against bacteria as well as harmless to our own cells. The project aims to fill the knowledge gap in the mechanisms of peptide-membrane interaction, as well as design novel peptides able to disrupt the membranes of viruses, cancer cells and cell parts. The research also has potential applications for sensors, biomarkers or in therapeutics.

After obtaining his PhD in the field of Molecular Dynamics simulations at Charles University, Prague, Robert Vacha moved to a post-doctoral position in the University of Cambridge, and later to Lund University in Sweden. He returned to the Czech Republic, and since 2017 leads the protein-membrane and protein-protein interactions group at the Central European Institute of Technology (CEITEC) in Masaryk University.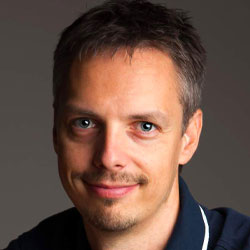 Project: Peptide Killers of Bacteria (PeptideKillers)
Researcher: Robert Vacha
Host institution: Masarykova univerzita (the Czech Republic)
ERC funding: €2.3 million for 5 years
Germany/Spain
Why do smaller species develop faster?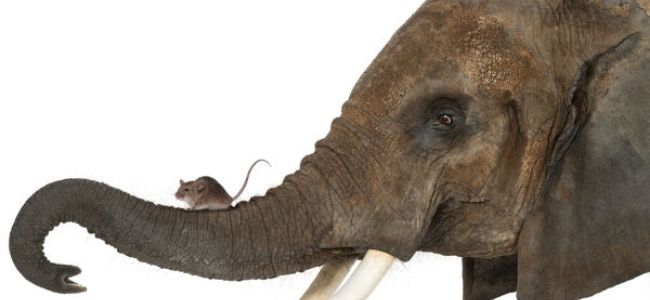 The mechanisms of embryonic development are similar among many species, but their embryos develop at a different speed. The molecular cause of this is still unclear due to the lack of an appropriate experimental model. Miki Ebisuya aims to fill this gap by investigating biochemical mechanisms that govern the tempo of embryo development. The team creates specific cell types from stem cells of several mammalian species, including mice, humans, cattle and rhinoceroses. Understanding interspecies differences in developmental time and size would contribute to the fields of biology, medicine and biotechnology.

Dr Ebisuya was first inspired to become a scientist and follow her current research line by a popular Japanese science book titled 'The Time of an Elephant and the Time of a Mouse', which she read as a high school student. Using her recently awarded ERC Consolidator Grant, Dr Ebisuya and her team will investigate why larger animals tend to have slower biological times, including developmental time (e.g., the gestation period of elephants is almost two years).

They will then build on these findings, showing how the development speed difference between rodent and human cells stems from differential biochemical reaction speeds. To identify the ultimate cause of the inter-species difference, her team will study intracellular environments of several mammalian species that affect biochemical reaction speeds.

To meet these goals, Miki Ebisuya will apply quantitative, cutting-edge technologies, combining the scientific knowledge she acquired at EMBL Barcelona and previously at Japan's Kyoto University and RIKEN institute.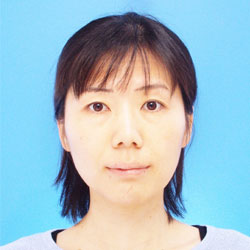 Project: Quantitative Investigation of Interspecies Differences in Developmental Tempo (ALLOCHRONY) 
Researcher: Miki Ebisuya
Host Institution: European Molecular Biology Laboratory (EMBL), Germany and Spain
ERC funding:   € 1.98 million for five years
Italy
KRAS: a challenging target in cancer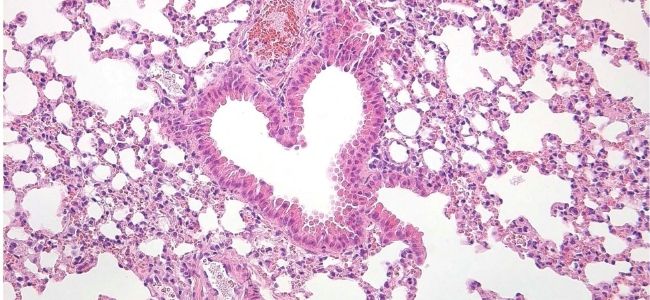 Mutations in the KRAS gene can cause abnormal cell growth leading to various diseases, especially cancer. Such mutations are among the most frequent ones to cause lung, pancreas and colon cancer but potent and efficient therapies to treat KRAS-driven cancers are not yet available.

Although KRAS mutations were discovered over 30 years ago, a detailed understanding of the biological properties of tumour-causing KRAS is still far from complete. Chiara Ambrogio will use her new ERC funding to investigate the processes that trigger hyperactivation of KRAS at the cell membrane. The in-depth knowledge of these mechanisms will be fundamental to discover new strategies to treat KRAS-mutant cancer. In addition, Prof. Ambrogio will use cutting-edge experimental tools to provide a basis for analysis that could have broad applications in many fields of basic and translational cancer research.

The career of molecular biologist Prof. Ambrogio, who recently moved back from the US to Europe, has an interesting international aspect. While she obtained her undergraduate and PhD degrees from the University of Torino in Italy, her postdoc training was completed at the Spanish National Cancer Research Center in Madrid. She later moved to the Dana Farber Cancer Institute in Boston, US, to complete her translational training. In 2019 she established an independent lab at her alma mater, the University of Torino.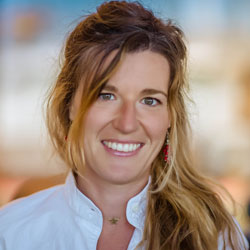 Project: From the understanding of KRAS-RAF membrane dynamics to new therapeutic strategies in cancer (KARMA) 
Researcher: Chiara Ambrogio 
Host Institution: Molecular Biotechnology Center (MBC), University of Torino, Italy
ERC funding:   € 2 million for five years
New antiviral strategies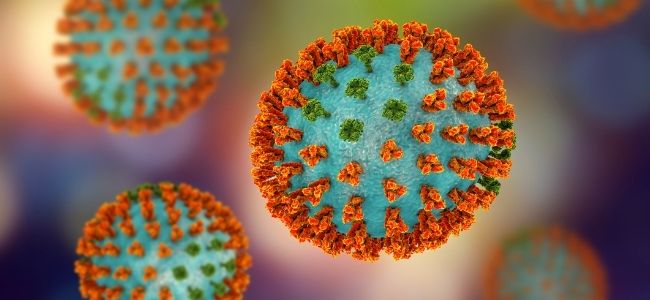 The on-demand development of vaccines or antibody treatment is not necessarily the best way to combat unpredictable infections caused by new viruses such as pandemic influenza, corona or Ebola viruses. Other approaches are needed. Research from Maria João Amorim will pave the way to new antiviral strategies by investigating how viruses exploit cells to accomplish key aspects of their lifecycles. The study's results could deliver new means for limiting infections, and also contribute to biomedicine and soft matter research into neurodegenerative diseases and some cancers.

The main focus of the research, the influenza A virus, can only reproduce within a host cell by exploiting its cellular machinery. When infection starts, the virus enters the cell and releases its genetic material, that is composed of eight individual and different parts. But after multiplication, the virus needs to assemble its genetic material again. In previous work, Maria João Amorim and her team were the first to propose that assembly of influenza genome happened in dedicated sites exclusively built in infected cells. The team further discovered that these special sites have a liquid character and proposed that 'liquid-liquid phase separation' was driving this essential step in viral replication. Maria João Amorim and her research team will now take a new, integrated approach for studying viral infections, exploring the perspective and concepts of phase separation, from the molecular to the organism level.

Maria João Amorim studied biochemistry at the University of Porto and obtained her PhD in Virology at the University of Cambridge. She further built expertise as a post-doctoral researcher at the UK's National Institute for Medical Research and the University of Cambridge. She is now the Group Leader of the Cell Biology and Viral Infection Laboratory at the Instituto Gulbenkian de Ciência.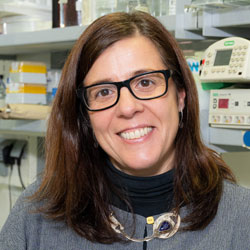 Project: Controlling Influenza A Virus Liquid Organelles (LOFlu) 
Researcher: Maria João Amorim  
Host Institution: Instituto Gulbenkian de Ciência (Portugal)
ERC funding:   € 2.8 million for five years
Romania
A Transnational History of Romanian Literature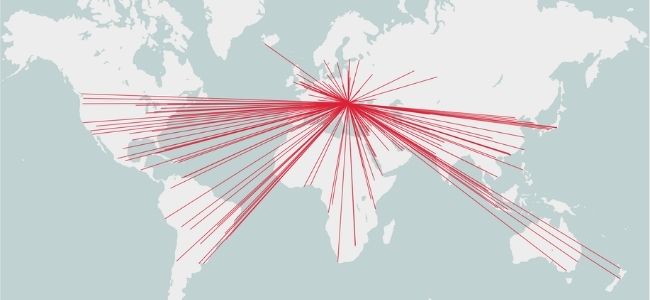 Have we reached a "post-national" phase in time? Developments in the past few decades have had a significant impact on literary history, a discipline that archives nations' cultural memory and identity. In this context, a new research project will create the first history of Romanian literature written in English and the first transnational literary history of any "national" literature.

In recent decades, the acceleration of globalization, the growing importance of the role of some super-state organisms, the expansion of multinational corporations, migration growth, and the development of new means of communication have led to a reconsideration of the concept of nation.  The working hypothesis of the TRANSHIROL project – and one of its ground-breaking elements – is that a "national" literature should not be primarily regarded as a system, but rather as a network defined by the transnational communities into which it is integrated.

Andrei Terian-Dan and his team set out to chart the five-century-long history of Romanian literature and the progressive global growth of its network. The resultant transnational history of Romanian literature strives to ultimately become a history of world literature written from a Romanian perspective.

The project will bring together not only a set of state-of-the-art guidelines in literary studies and in the wider field of the theory of culture, but also a series of interdisciplinary aspects ranging from sociology and imagology to digital and quantitative studies. An expert in Romanian Literature, during his career to date Professor Terian-Dan has been a visiting researcher in the UK, Spain and Slovenia, and is now based at his alma mater, the Lucian Blaga University of Sibiu.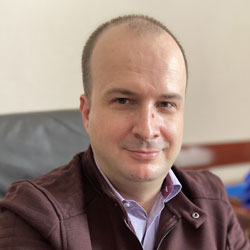 Project: A Transnational History of Romanian Literature (TRANSHIROL)
Researcher: Andrei Terian-Dan
Host Institution: Lucian Blaga University of Sibiu (LBUS), Romania
ERC Funding: €1.45 million for five years
Spain
Brave new world: technology that can change our body image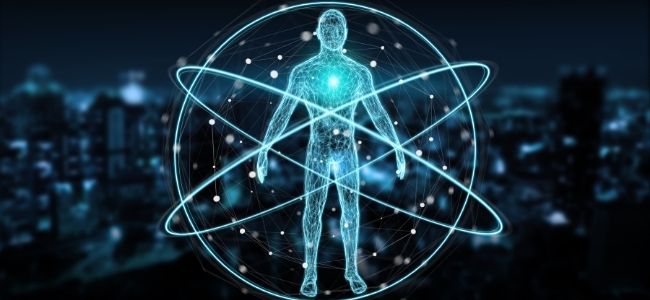 The way we perceive our body shapes our behaviour, emotions and social interactions. Since our actual body cannot change quickly, common sense would tell us that these internal body representations stored in our brains are also something stable. In reality, they are highly adaptable. Body Transformation Experiences (BTE), or perceptual illusions of body change, can be engineered, for instance by using immersive virtual reality to create the illusion of being shorter/taller or having a wider/slimmer body. Beyond fun experiences, the new field of BTE engineering brings a significant leap for wellbeing and health applications, as well as for the embodiment of robotic devices and virtual avatars, and smart clothing.

However, due to disjointed and fragmented research across disciplines, existing BTE technological solutions allow experiments only in very controlled settings that restrict body movement. This limits their real-world applications.

By taking an interdisciplinary approach, the new BODYinTRANSIT project aims to achieve a number of advances and shifts in this field, bringing this promising technology out of the lab and into the real world. The long-term vision is to enable BTE technologies to measure body image and change it while the person is going about their daily life. Among other things, this could lead to the creation of smart clothing that improves a person's body image, making them feel more confident and enhancing their emotional and physical health, as well as their interactions with others and the surrounding world.

Ana Tajadura-Jiménez's training and career, like that of many ERC researchers, has taken her to a number of countries. She initially studied telecommunications engineering at the Polytechnic University of Madrid, and went on to obtain her MSc in digital communications systems and technology, as well as a PhD in psychoacoustics at the Chalmers University of Technology, Sweden. Her post-doctoral research was in the Lab of Action and Body at the University of London. As an independent researcher, she has held positions at University College London and Universidad Loyola Andalucía. Currently she is based at Universidad Carlos III de Madrid.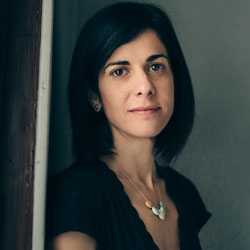 Project: Sensory-driven Body Transformation Experiences On-the-move (BODYinTRANSIT)
Researcher: Ana Tajadura-Jiménez
Host Institution: Universidad Carlos III de Madrid (UC3M), Spain
ERC Funding: €2 million for five years
Ukraine
Patent-free and enhanced medicines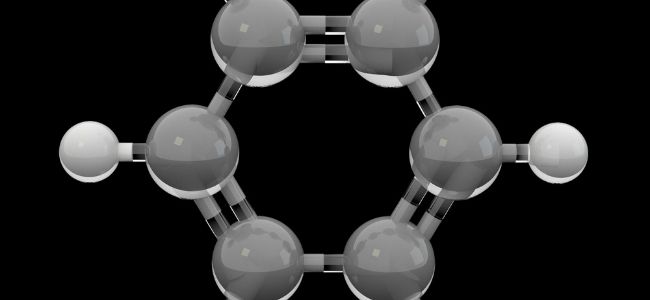 One of the most popular structural elements in chemistry is the ring (a cycle of atoms and bonds in a molecule) of benzene. Every discipline – be it inorganic, polymer, physical, organic or medicinal chemistry – deals with derivatives of benzene, a hydrocarbon organic compound obtained by refining petroleum. Indeed, more than 500 existing medications, including aspirin and paracetamol, are molecules containing benzene. However, in recent years pharmaceutical companies struggle to deliver new medicines to the market as they often use old approaches and benzene-containing "building blocks". The goal of new research is to provide patent-free equivalents to existing medicines, which will also provide them with enhanced properties.

With the help of his ERC Consolidator Grant, Pavel Mykhailiuk hopes to address this issue and advance medicine development using novel isosteres – molecules with similar shape and properties. Exchanging one biologically active isostere for another enables scientists to enhance the biological and physical properties of a compound without making significant changes in the chemical structure. Pavel Mykhailiuk's team will develop innovative bioisosteres, which will be incorporated into several antiviral, anti-inflammatory and antihypertension medicines.

Pavel Mykhailiuk received a PhD in organic chemistry from the Karlsruhe Institute of Technology and completed his second PhD degree at Kyiv National Taras Shevchenko University. He will carry out his research at Enamine Ltd in Ukraine, a global provider of chemical and biological services to biotech companies, academic institutions and research organisations, where he works as Chief Scientific Officer.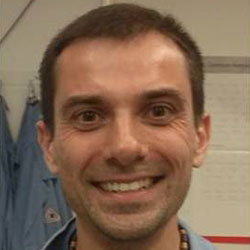 Project: BENOVELTY - Saturated bioisosteres of benzene and their application in drug design
Researcher: Pavel Mykhailiuk    
Host institution: Enamine Ltd (Ukraine)
ERC funding: €1.9 million for 60 months
Please note that the data for each project e.g., the names of the host institutions, is based on the information contained in the proposals for ERC Consolidator Grants that were submitted in early 2020. The amount of the awarded funding is also tentative until the grant agreements are signed.