Bet on fish to tackle malnutrition
Food security is one of the grand challenges of our time, but many factors hinder meeting global targets set in the "Zero Hunger" UN Sustainable Development Goal. Two billion people are thought to be micronutrient deficient, yet in many poor countries, fish could provide a readily available and cheap source of micronutrients and protein. Prof. Christina Hicks is particularly interested in fish micronutrients and small-scale fisheries, a sector that holds potential for feeding people in coastal areas but is often forgotten in world strategies against malnutrition.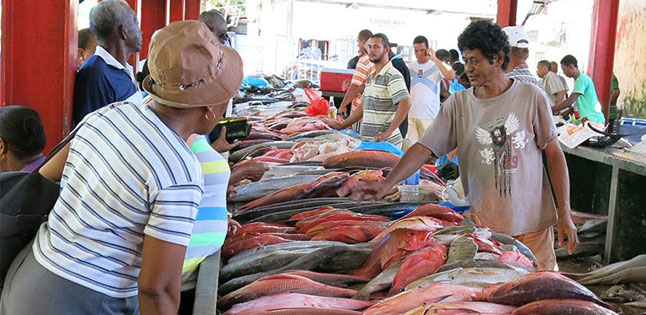 Photo credit
Fish Market in the Indian Ocean © Nick Graham - Portrait picture: © Nick Graham
Fish are an important source of many micronutrients like iron, zinc and vitamin A, which are essential to health and development but are missing in the diets of many populations in poor countries throughout the world. Considerable variation exist in micronutrient availability among species of fish and a systematic understanding of which species have the greatest concentrations of key nutrients is currently lacking.

In this ERC-funded project, Prof. Hicks works with data from different sites in tropical Africa - where food insecurity is particularly severe - to analyse differences in nutrient concentrations across gradients of fishing pressure and climatic impacts, how this affects small-scale fisheries, and the social processes and power dynamics that determine who has access to these nutrients.

The first study from this project was published in September 2019 in Nature, identifying that fish currently caught in the ocean are enough to substantially reduce malnutrition. At a time when we reflect more carefully on how and where we produce our food, fishing more may not be the answer. Lead author of the paper, Prof. Hicks says: "Important fish nutrients are already available in the catch of many nations but they don't reach many local populations, who are often most in need. For example, the amount of fish currently caught off some countries in West Africa - where people suffer from high levels of zinc, iron and vitamin A deficiencies - is sufficient to meet the nutritional needs of the people living within 100 km of the sea. If these catches were more accessible locally, they could have a huge impact on global food security and combat malnutrition-related disease in millions of people."

A complex mix of factors are at play, including international fishing, foreign investments, and international seafood trade. The results from the study highlight the need for policies to improve access to fish by local populations rather than simply increasing volumes of fish caught or the revenue generated from fish exports.

With her interdisciplinary approach, incorporating ecological, social, and health sciences, Prof. Hicks hopes to draw attention to the tremendous potential of small-scale fisheries for improving food security and uncovering opportunities to meet nutritional needs.
Biography
Christina Hicks is an Environmental Social Scientist interested in the relationships individuals and societies form with nature; how these relationships shape people's social, environmental, and health outcomes; and how they create sustainable livelihood choices. She is currently Professor at Lancaster University's Environment Centre. She gained her PhD in 2013 from the ARC Centre of Excellence for Coral Reef Studies, James Cook University, after which she held an Early Career Social Science Fellowship at the Center for Ocean Solutions, Stanford University. Christina Hicks has worked on the east coast of Africa, in the Pacific, Australia, and the US, and has been awarded the 2019 Philip Leverhulme Prize for Geography.
Project information
Hidden Hunger, Forgotten Food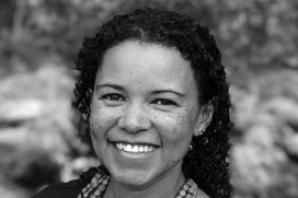 Researcher:
Christina C. Hicks
Host institution:
University of Lancaster
,
Call details
ERC Funding
1 493 605 €