Watching this video you are accepting Youtube cookies policy
Unlocking digital growth potential and designing digital governance systems that put people first are major objectives of the European Union's digital strategy.
While ERC projects are selected for funding without pre-determined thematic or policy priorities, the research undertaken  by ERC grantees often lead to innovative digital solutions. 
757 projects contribute to policy areas of a Europe fit for the digital age for a total of € 1.4 billion
771 researchers and their teams are located in 22 EU Member States and 4 Associated countries and 2 non-EU/ACs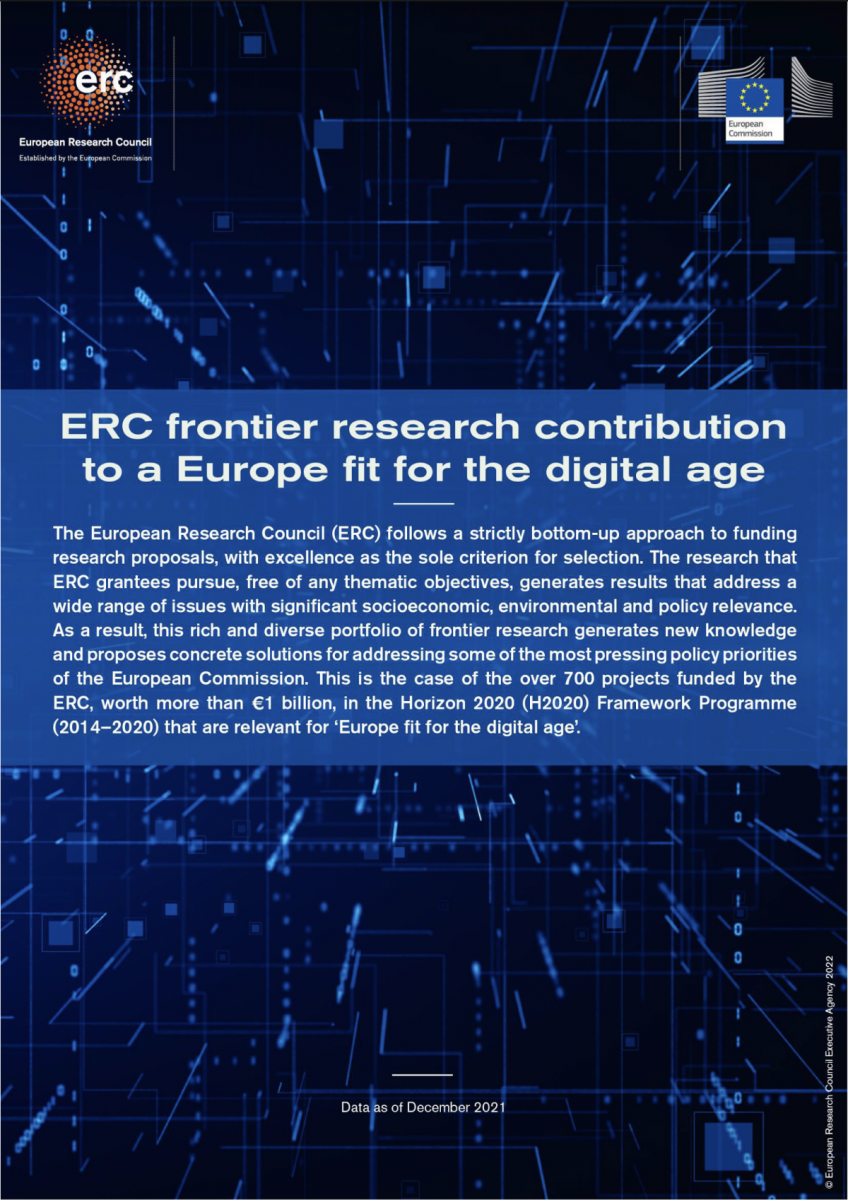 Scientific synergies 

The analysis focused on eight research areas represented below by blue circles. The circle size is proportional to the number of ERC projects funded that are relevant to these policies. The strength of the connection between policy areas is represented by the thickness of the arc, which is proportional to the number of shared scientific fields.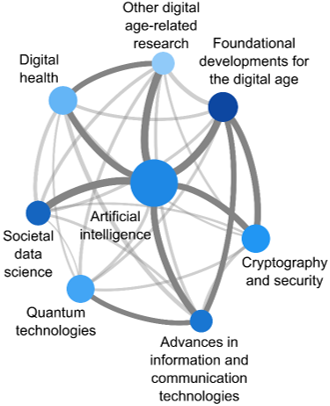 Methodological developments

The main methodological development in the contributing projects to the selected fit for the digital age areas is in the field of Computational modelling, simulations with Artificial Intelligence and Complex systems being the focus. Other prominent methodological developments are Theoretical, mathematical methods with a focus on Digital methods and Validation, demonstration, prototyping with a focus on Digital developments and applications.
A selection of relevant research