Food sharing puts sustainability on the menu
EU-funded researchers are carrying out a comprehensive analysis of urban food-sharing schemes, examining how they embrace modern technologies like the internet and smart phones. The worldwide study could help people living in cities make more sustainable use of food resources.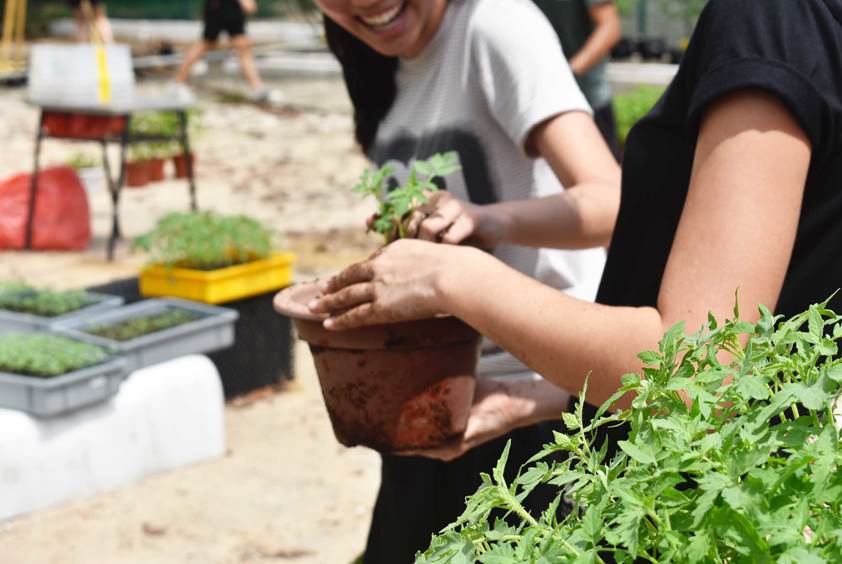 Photo credit
© Eloisa Bertorelli Reyna/EdibleGardenCityPteLtd. 2017
Food sharing in contemporary society takes many forms. Formal models include those run by charitable food banks or schemes administered by social enterprises to transfer surplus produce to the needy. But food sharing also has its informal side such as 'dumpster diving' – where people take goods from commercial waste bins – and the planting of fruits and vegetables in unused public spaces that people can pick for free.
Whatever form they take, these initiatives seek to conserve resources, reduce waste and bring communities together. But do they have the potential to make eating in cities radically more sustainable?
To answer this question, the EU-funded SHARECITY project is identifying, documenting and analysing urban food-sharing practices that harness information and communication technologies (ICT) to administer schemes or raise awareness in local communities.
"We have classified more than 4 000 urban food sharing initiatives that use ICT to augment sharing across 100 cities located in 43 countries," explains SHARECITY's Anna Davies of Ireland's Trinity College Dublin, who received grant from the European Research Council (ERC). "What we have found is that food sharing occurs not only in urban areas celebrated for being 'smart cities', but also in cities facing immense social, economic and environmental challenges. These initiatives have big goals, but few have the capacity to demonstrate the impacts that they seek to create."
Watching this video you are accepting Youtube cookies policy
SHARECITY: Global Innovation for Sustainable Food Systems
Global research
The initiatives have been collated and placed in an open access and interactive online database. Based on their initial work, the project team has just completed a more in-depth analysis of more than 40 food-sharing activities in nine cities.
SHARECITY research has revealed that ICT really is making a difference to food-sharing practices. There has been an exponential rise in ICT-mediated food sharing as of 2008, which coincides with the increasing accessibility of digital technologies such as smart phones and tablets.
Although ICT alone does not create successful sharing, these devices make it much more feasible for grassroots organisations to use such technology to improve the efficiency of their operations, share skills and knowledge – and get more people involved.
Although the use of websites tends to dominate, SHARECITY has found that some food sharing groups are beginning to embrace apps and interactive platforms for things like food collection and bartering. For example, Byhøst (City Harvest) in the Danish capital Copenhagen uses its app to share knowledge about urban foraging and wild plants while Wild Food in the US city of Houston uses its app to share information about edible plants.
Inspiring others
SHARECITY continues its work through to September 2020. In addition to providing a greater understanding of how technology is helping to drive food sharing, the project is helping connect diverse initiatives across the world.
"We hope that our dissemination activities about food-sharing practices can act as an inspiration to others who want to replicate and establish their own successful food-sharing schemes," adds Davies.
The project will work with sharing initiatives, local communities and city stakeholders to co-design tools that can identify and support the most sustainable food-sharing practices. SHARECITY also plans to build a forum that will bring together sharing entrepreneurs, those who wish to share, and officials responsible for governing sharing activities in order to develop transition plans for sustainable food sharing cities of the future.  
Follow the SHARECITY team on Twitter @ShareCityIre
Project information
SHARECITY: Assessing the practice and sustainability potential of city-based food sharing economies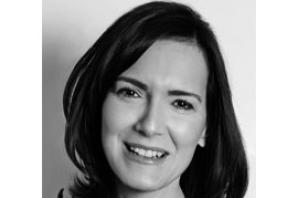 Host institution:
THE PROVOST, FELLOWS, FOUNDATION SCHOLARS & THE OTHER MEMBERS OF BOARD OF THE COLLEGE OF THE HOLY & UNDIVIDED TRINITY OF QUEEN ELIZABETH NEAR DUBLIN
,
Call details
ERC Funding
1 860 009 €