How best to feed the world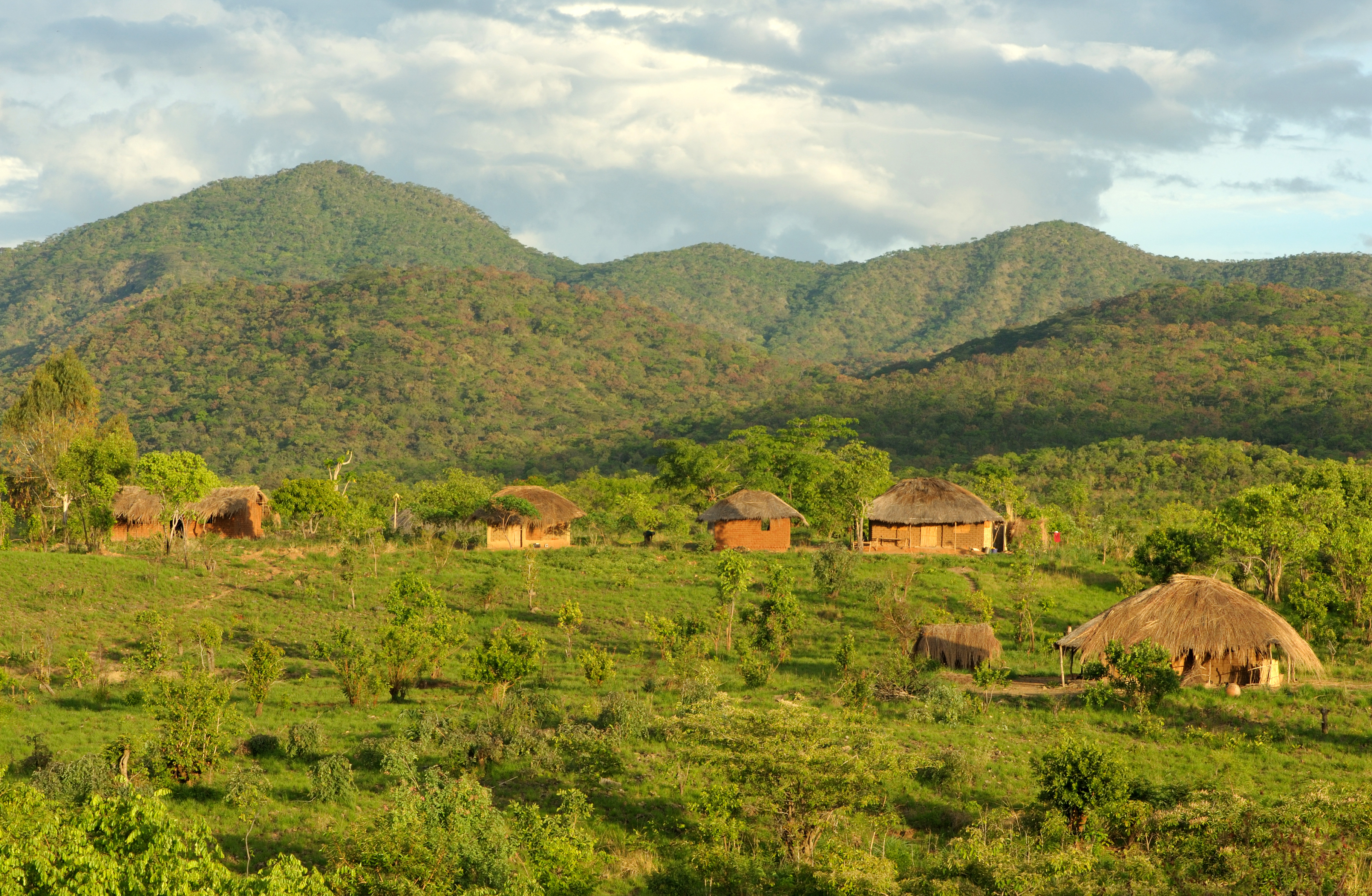 Photo credit
@ GettyImages
Forests are full of nutritious wild food that can provide rural villagers with a free or affordable source of diet. Paradoxically, current development efforts to increase food security often lead to the destruction of forests in order to make land available for agricultural production, often resulting in poorer diets. ERC grantee Laura Rasmussen is re-thinking these approaches to food security. Together with her team at Copenhagen University, she is looking at how forests support people's diets in two African countries.
FORESTDIET seeks to address some of the shortcomings in existing studies on forest-diet linkages. According to Rasmussen, "most studies examine the relationship between forests and diets at a single point in time and are unable to accurately show how changes in forest cover can affect diets". They also tend to overlook the linkages between forests and "nutrition transition", whereby people's diets shift from being comprised of traditional foods (low in fat and sugar, and high in fiber), to more calorie-dense and "unhealthy" foods, which often coincides with increasing agricultural production. While prior research by Rasmussen had indicated a link between access to forests and healthier diets, the causal impacts of forests on diets still remained unexplored.
The food security dilemma 
 
Furthermore, Rasmussen points out that "a more integrated approach to agriculture and forests in achieving better quality diets is needed as many national strategies in African countries for improving diets and food security are focusing on producing staples such as maize or cassava for increased caloric intake". Planting these crops often occurs at the expense of forests and these policies can encourage a shift to cash crops rather than diversified production, "meaning low-income groups actually lose access to healthier foods" she adds. An in-depth understanding of forest-diet relationships is therefore crucial for developing strategies for land-use planning, food security and nutrition policies that move beyond seeing agricultural intensification alone as a way of achieving food security. 
Down to the last gram
 
Bowy den Braber and Charlotte Hall from the FORESTDIET team work with publicly available large-scale datasets on people's food consumption (such as from the World Bank and Demographic Health Surveys) which can be linked with forest cover data across multiple countries. Using this approach, they discovered that deforestation in Tanzania between 2008 and 2013 caused a reduction in people's fruit and vegetable consumption (of 14 grams per person per day), which affected the vitamin A adequacy of diets.
While publicly available datasets are useful, there are limits to the existing surveys. Although they show what has been consumed by those questioned, they do not specify whether the products mentioned were sourced from the forest.

For Rasmussen, the biggest benefit of ERC funding has been the opportunity to hire a dedicated team with backgrounds in geography, agro-ecology, forest and nature conservation as well as environmental management and food security. It has also been valuable to give students the opportunity to travel and gather the kind of local-level data missing from the larger publically available datasets. "Ambitious data collection exercises is thanks to an ERC grant" says Rasmussen. Two PhD students, Emilie Vansant and Rasmus Skov Olesen, embarked on field trips to Malawi and Tanzania to collect detailed local-level data linking forests and diets in both the spring and autumn to account for seasonal differences in the importance of forests. 
Food diaries 
 
In order to collect the data, food diaries were kept with women who had children under the age of 5 years. These surveys asked the women exactly what foods and drinks they had consumed (and the quantities) over the last 24 hours on two non-consecutive days. Household surveys were also carried out with the same women to get a better picture of the characteristics of each household such as their type of roof material, access to toilets, etc. as well as other indicators to help determine poverty levels and see whether forests are more important for the poorest people.

In addition, field surveys were conducted with a smaller subset of households in Malawi to record the different tree species that they have in their fields in order to determine if having mango trees, for example, means that a household might not need to go to the forest. In Tanzania, focus group interviews were carried out with villagers previously surveyed in 2009 by a key collaborator (Dr. Bronwen Powell) - interviewing them qualitatively about the changes they had experienced over this period. The purpose was to get an idea of the kinds of forest products that have disappeared, those still consumed and any new products.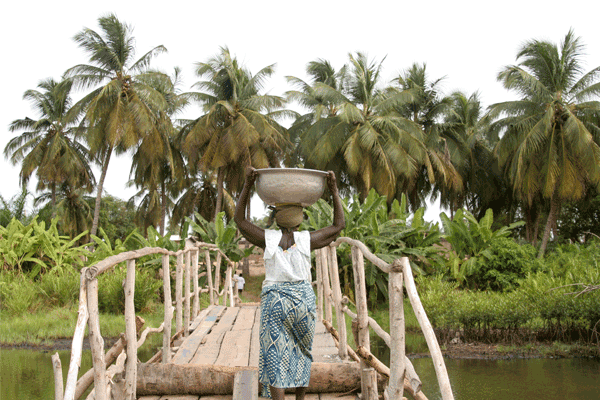 Converting to nutrients 
 
With the data collection now complete, the next step for the team is to use the food diaries to estimate the adequacy of women's diets – specifically focusing on micronutrients that are commonly deficient in sub-Saharan countries (i.e. iron, zinc and vitamin A). Given the level of detail of these data, the team can also look specifically at the contribution of forest foods to overall nutrient intake. Issues sometimes arise a recipe contains multiple ingredients (for example, a dish made from fish, some wild leaves, onions, etc.) because the team then need to look more closely into exactly which products came from the forest. "This can be a challenging exercise when some of the units reported can be, for example, a bottle of caterpillars," points out Rasmussen. 
A collaboration between neighbours 
 
While the team are able to process large data sets with their high-end computational hardware and software, the purchase of a higher-powered computer to map different trees across West Africa by another beneficiary of an ERC Starting Grant in the same Department of Geosciences and Natural Resource Management, has led to a serendipitous collaboration. Rasmussen and Dr. Martin Brandt's team supporting his ERC project TOFDRY have been looking at ways of integrating their team's research to work together.

By knowing whether, where and how forests support people's diets, Rasmussen and her team hope their findings will influence ongoing debates about how best to feed the world in a sustainable manner. They intend for their research to feed directly into on-the-ground programs in low- and middle-income countries facing forest divisions and loss as well as high rates of malnutrition – resulting in a more integrated view of agriculture and forests to achieve better dietary quality. The overarching objective is that their findings will challenge the prioritization of increasing agriculture to respond to malnutrition, now one of the main agendas shaping development efforts like the United Nations Sustainable Development Goals – and that the potential for wild forest foods to contribute to food security can be utilized. 
Biography
 
Laura Vang Rasmussen is an Associate Professor at the Department of Geosciences and Natural Resource Management, University of Copenhagen in Denmark and an Affiliate Professor at the Faculty of Forestry, University of British Columbia in Canada. She leads the LAND (Livelihoods, Agriculture, Nutrition, Deforestation) research group. She is a geographer by training and she received her PhD in 2013 from the University of Copenhagen. She is interested in understanding and seeking solutions to the global challenge of feeding the world while conserving nature at the same time. 
Project information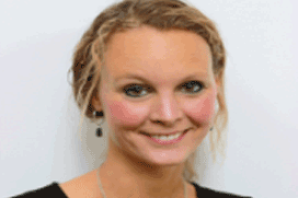 Researcher:
Laura Vang Rasmussen
Call details
ERC Funding
1 447 389 €