Paving the way to a healthier old age
Because lifespans have been steadily increasing, age-related diseases are also on the rise. ERC grantee Linda Partridge is researching ways to help prevent illness in later years and pave the way to a happier and healthier old age.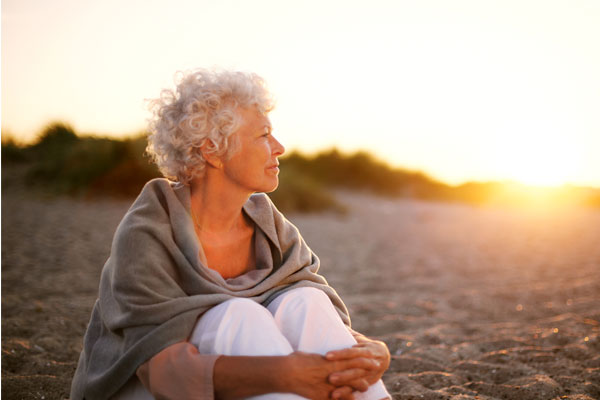 Photo credit
© istockphoto.com | jacoblund
As people are living longer, diseases linked to the ageing process and the degeneration of cells, such as diabetes, cancer, cardiovascular disease and neurodegenerative disorders, are becoming more prevalent. This causes significant personal suffering and poses major social and economic challenges.

The ERC-funded ERA project, which ran from 2011 to 2016, was designed to improve understanding of the effects of nutrients on health during ageing and the role of what is referred to as the nutrient sensing network – the chemical signalling pathways in mammals that are affected by nutrients. Research on the fruit fly Drosophila and on mice led to the proposition that chemical targeting of the nutrient sensing network may be effective in mitigating the effects of ageing and preventing age-related disease.

A follow-up ERC-funded project is now aiming to better understand the ageing process and identify ways of preventing age-related disease, as it seeks to create a healthier senior population.

'The GEROPROTECT project, under way since 2017, followed on from ERA by focusing in on three already licensed pharmaceuticals – rapamycin, trametinib and lithium – that target different nodes in the nutrient-sensing network and that could, potentially, act independently and perhaps synergistically to improve health in ageing,' says ERC grantee Linda Partridge, principal investigator of both projects and Director at the Max Planck Institute for Biology of Ageing in Cologne, Germany.

Prevention better than cure
'Research into ageing suggests that simple dietary, pharmacological and genetic interventions in laboratory animals can produce broad improvements in health as the body gets older, with a reduced impact of multiple age-related conditions,' she says. 'What we are looking more closely at now is the potential repurposing of existing licensed drugs with a good safety profile to influence the nutrient sensing pathways and thereby achieve a significant preventative effect for a wide range of conditions.'
GEROPROTECT is testing this premise in mice and assessing the underlying mechanisms in Drosophila and mice. It will also investigate the RAS signalling branch of the network, which has a well-known role in human cancer and plays a key role in the chain of events by which the nutrient-sensing network can improve health during ageing. This pathway is highly susceptible to pharmacological intervention with drugs developed to treat cancer, and it will be important to determine if these drugs have a broader therapeutic range than is currently realised.
Better quality of life
The outputs of the work will inform future clinical trials in humans. The focus on the repurposing of already licensed and approved drugs is expected to speed up the implementation of effective preventative therapeutic solutions that could significantly improve future quality of life in old age.

This article was first published in the European Commission Research and Innovation Info centre 
Bio

Linda Partridge's research investigates mechanisms promoting healthy ageing in laboratory animals and humans. She focusses on the role of the nutrient-sensing network and her primary interest is in geroprotective drugs. She is the recipient of numerous awards, including the British DBE for Services to Science and is a Fellow of the Royal Society. She is the founding director of the Max Planck Institute for Biology of Ageing and the Biological Secretary of the Royal Society.
Project information
Developing Geroprotectors to Prevent Polymorbidity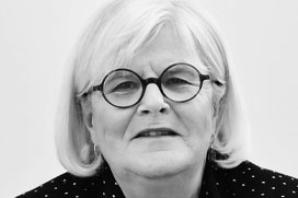 Researcher:
Linda Partridge
Host institution:
Max-Planck-Gesellschaft zur Förderung der Wissenschaften e. V.
,
Call details
ERC Funding
2 500 000 €