Taking care of our planet: sustainability and the ERC
The need to find a more sustainable and balanced relationship between the planet and its inhabitants is being felt urgently throughout the world. Mass protests and climate movements make it clear that sustainability is among the top of many people's priorities. This calls for radically new approaches also in science and scholarship. Incremental research won't do the trick this time.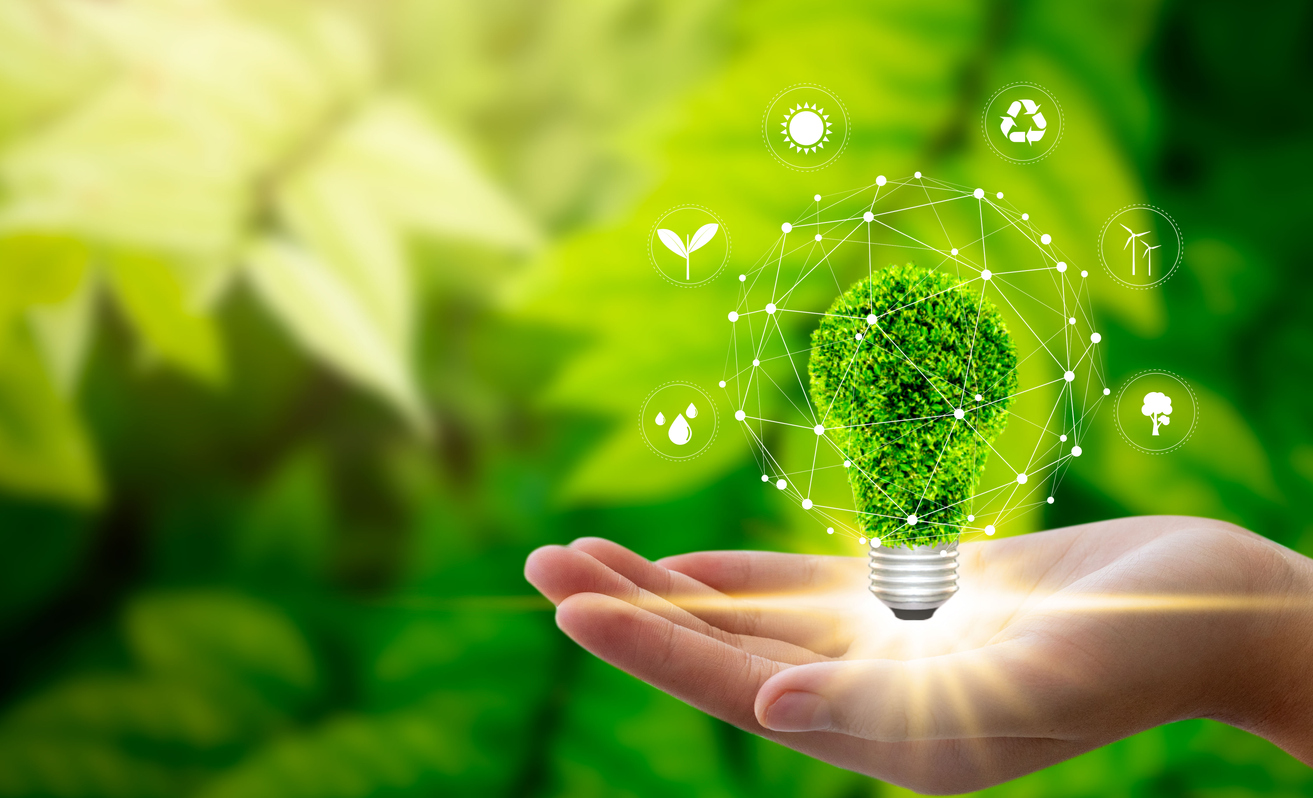 What we need is to push the frontiers of our knowledge, create fresh new concepts and paradigms and break new ground. This is where the ERC grantees come in - researchers who follow their scientific curiosity to pursue their best ideas. Their cutting-edge research results have the potential to tackle our complex challenges. With a new EU research and innovation funding programme, Horizon Europe, scheduled to start in 2021, the need to ensure investment in blue-sky research is therefore larger than ever.
The concept of sustainability encompasses our ability to meet the needs of the present without compromising those of the future. As well as a clear environmental focus, the term has clear economic and social dimensions. The ERC exists to fund excellent research in any area; sustainability is just one of many fields where frontier research can make a real difference. The ERC's strict 'bottom up approach' to funding means that researchers are the ones dictating the project's direction. It allows scientists to innovatively tackle the burning questions of their choice – for example on issues surrounding sustainability such as the need for clean water, the reduction of carbon dioxide emissions and the crisis of social deprivation.
In a recent speech ERC President Jean-Pierre Bourguignon stressed the importance of curiosity and serendipity in gaining a new fundamental understanding of the challenges our world faces, and keeping Europe at the cutting edge of frontier research in fields such as sustainability .
"In the case of climate change for example, it is now clear that the scale of the issue was underestimated for so long because we lacked a deep enough understanding of the basic phenomena that govern it."
Now, thanks to accumulated evidence through comprehensive scientific studies conducted worldwide and some fundamentally new knowledge they developed, such as the way water penetrates ice in the context of the melting of the Arctic polar cap, we know that business as usual will not take us out of trouble.
The bigger picture
The European Union has put in place some of the world's highest environmental standards, along with ambitious climate policies, and has championed the Paris Agreement, and an international blueprint to improve the well-being of people across the globe has been provided by the United Nations Sustainable Development Goals (SDGs). Whilst the world debates what a sustainable future could look like, work supported by the ERC is helping us develop robust knowledge leading to sustainable innovations and evidence-based policy - and to better understand the complex balance between the needs of a growing global population and our planet.
Frontier research: creating pathways to sustainability
We have selected a few pieces of research in order to highlight the scope and breadth of the focus on sustainability within ERC funded projects. Curiosity-driven research can enable us to better understand the obstacles to achieving sustainable development goals and develop new approaches to these complex problems.
Climate change
In the largest and most discussed field of sustainability, climate change is a key topic. Many ERC-funded projects push the boundaries of our understanding and offer new ways of thinking about this challenge. The project CO2Recycling studies how to create a simple conversion process that allows the recycling of carbon dioxide into feedstock, thus helping to create a more environmentally friendly chemical industry. Another project, SOLCA, attempts to solve the challenging problem of quantifying the carbon storage potential of terrestrial ecosystems, whilst taking account of the relative contributions of photosynthesis and respiration to the global carbon cycle.

Anne-Katrine Faber on a tour at her workplace on the Greenland Ice Sheet. As part of the SNOWISO project she aims to understand how climate information is stored in the ice. The goal is to make it possible to reveal more details about past climate changes from ice cores.
Food
Achieving sustainability also means ensuring Europe's food sources can be supported and sustained in the future. For example, being unable to accurately gage the nutritional needs of crops can result in over-fertilisation, which pollutes soil, air and water. The project LiveSEN has developed a real-time, portable biosensor that measures nitrogen levels and, with Big Data-driven recommendations, benefits farmers. This could potentially increase agriculture yields by 5 to 10%, reducing costs and pollution and helping to ensure that Europe has a healthy, sustainable source of food in the coming years.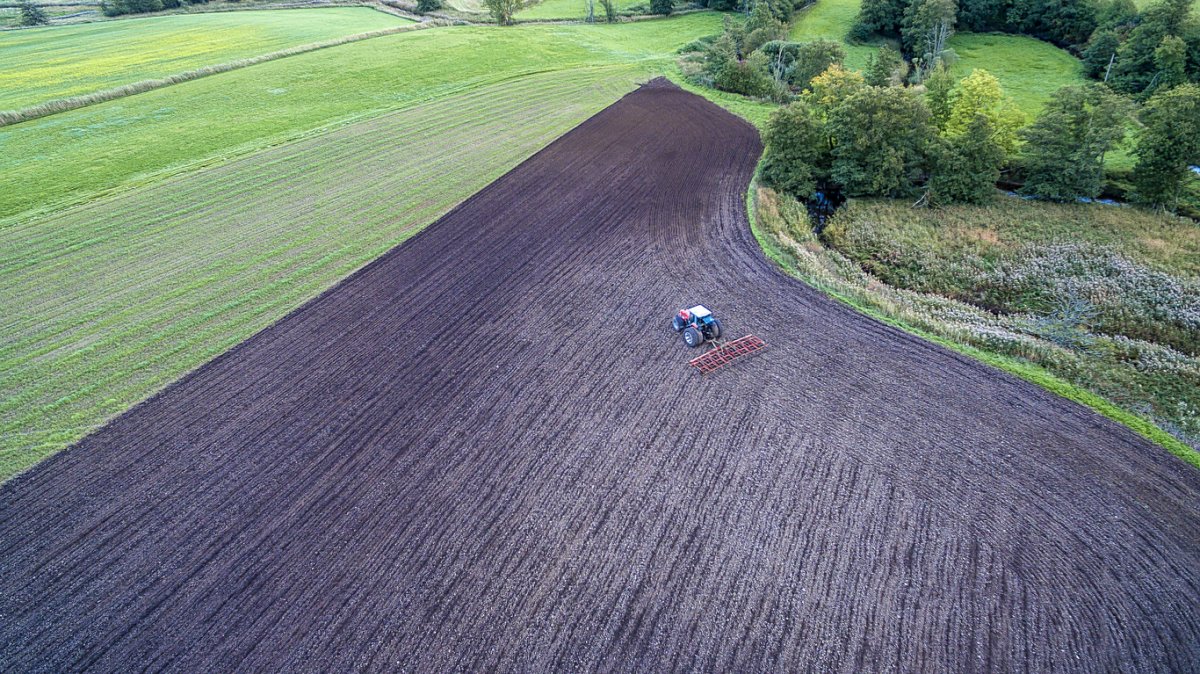 Social aspects
Studying communities on a local level, the DEPRIVEDHOODS project addresses socioeconomic segregation and its effects on individuals through investigating whether concentrating low-income people in the same area and isolating them from wealthier neighbourhoods actually aggravates their situation. Meanwhile, the BENELEX project examines social justice on a global scale, evaluating how international law can support the use of equal access to natural resources as a tool for equitable change.

Medical
The search for sustainability also stretches to finding new, sustainable applications in many different areas such as in pharmaceuticals, diagnostics and medical research, including the MULTICELL project which studies cell manipulation and has created a spin-off company, Stilla Technologies.
Ecology
In ecology, the BIOTIME project is pioneering a new way of looking at biodiversity change through launching an open-access biodiversity database, which will help researchers and conservation managers find sustainable solutions to protect wildlife.
Energy
The HY-NANO project aims to improve the efficiency of solar energy. This will be achieved by the development of advanced hybrid perovskites materials and innovative functional interfaces for efficient, stable, and environmentally friendly photovoltaics, one the biggest challenge nowadays in Europe
What next?
It is vital to connect such research with policy makers and those who can develop these scientific concepts further. The current context - a new European Parliament and Commission in 2019, Brexit perpetually generating uncertainty in Brussels, and the upcoming UN Climate Change Conference (COP 25) - means that is it more important than ever to discuss the future of European research within the EU's push for sustainability.
This is why the ERC is organising two events on 2 and 3 December 2019 with a focus on these themes: first, a scientific research conference 'Frontier research: creating pathways to sustainability' at which ERC funded researchers will share their exciting findings. The second event, a policy debate on 'A Sustainable Future for Europe – The Contribution of Frontier Research' will provide a forum for dialogue between top scientists and policy makers.
The ERC's curiosity-driven research seeks to push the frontiers of what we know and what we think is possible. Its projects tackle a huge range of issues and problems across society, and help to work towards the EU's goal of sustainability in a myriad of forms. As has been proven repeatedly, it is by allowing research's brightest minds control and agency over these challenges that we can achieve the best results, and move our society forwards towards a more sustainable future.
For more information, explore a selection of ERC funded research on sustainability.
Project information
Call details
ERC funding
0 €