From Tenerife to Trinidad: corals and climate change in the abyss
In June 1770, the explorer James Cook ran aground on the Great Barrier Reef in Australia and became the first European to experience the world's largest coral reef. Last year, the James Cook research vessel set out to encounter unique and unexplored corals, this time in the deep ocean. Led by ERC grantee Dr Laura Robinson (University of Bristol, UK), the team on board crossed the equatorial Atlantic to take samples of deep-sea corals, reaching depths of thousands of meters. On the expedition, Dr Robinson collected samples that are shedding light on past climate changes and she will share her findings at TEDx Brussels.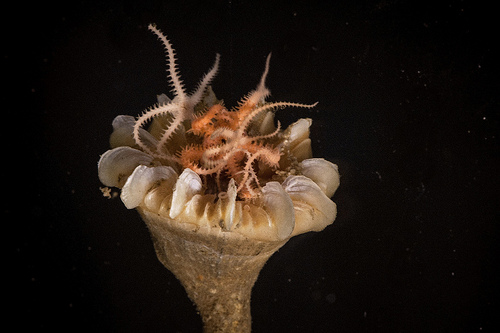 Photo credit
© TROPICS Cruise
The group of researchers are using coral skeletons and sediments to analyse abrupt climate changes in the Atlantic over the past 30,000 years. The data collected also show how deep-sea ecosystems are affected by changes in the ocean such as the concentration of carbon dioxide and water circulation. The scientific crew transited from Tenerife to Trinidad, stopping at selected sites to dive down and collect data from undersea mountains, many of which had not been explored in any detail before. To reach these depths, the scientists used the ISIS Remotely Operated Vehicle (ROV), a remarkable piece of equipment which can travel far beyond the range of human divers.
Speaking after the first dive, Dr Robinson explained: "We have collected samples of coral skeletons from a range of depths, some of which are likely to date back millennia. We were amazed to see the wide array and abundance of fauna living on and around the seamount from corals to sharks."
Pioneering research for the future
Robinson's project explores exciting new areas of oceanography. One of the team's aims is to discover the conditions required for cold-water deep-sea corals to survive in the central Atlantic, an area for which data are scarce. To do this, they couple a modern 'snapshot' of where and why corals live today with a historic perspective gained from determining the age of fossil coral populations. Documenting such information is particularly important as these ecosystems are thought to be particularly vulnerable to changes in ocean chemistry. For example, a parameter known as aragonite saturation, a key predictor of coral abundance, is decreasing as the amount of carbon dioxide in the ocean increases. Projections indicate that by 2100, around 70% of deep water corals are likely to be living in undersaturated waters.
One of the most innovative aspects of the project is the new geochemical techniques the scientists are using to analyse their samples. When applied to coral skeletons and sediment from the seafloor, these techniques should reveal ancient changes in heat and carbon levels, particularly during times when the global climate moved rapidly from cold to warm conditions. In another first for deep-sea research, the ISIS ROV has taken coral skeletons from exactly the same locations as water and sediment samples, so that they can be compared more accurately in a single program of tests.
As our climate continues to change, their findings could help to predict how and when ocean transformations will occur. As Dr Robinson points out: "It is only through looking at the history of the earth's climate that we can predict what might happen in the future."
A voyage to cross frontiers
On board the James Cook during its 48-day voyage were a team of 19 researchers, including another ERC grantee, Veerle Huvenne, who is working on an underwater mapping project. The multidisciplinary team brought together ideas from diverse fields, including oceanography, geochemistry and marine biology, in order to cross frontiers in our present knowledge of the oceans.
When asked about funding for the voyage, Dr Robinson said, "The ERC grant has been fundamental in enabling this whole research program. Among other things, I have used the money to hire the highly specialised equipment aboard the James Cook and to recruit a great team. One very important aspect of our work is creating inspirational opportunities for the next wave of upcoming scientists in Europe and this project has allowed me to bring together a varied and talented group of researchers."
Watching this video you are accepting Youtube cookies policy
Dr Robinson will talk at TEDx Brussels about how the ocean's environment has changed and what might happen in the future. She will speak at the ERC session, starting at 2.15 pm.
Click here to watch a video clip on the ISIS recovery after its first dive on 21 October 2013. Other videos are also available here: http://www.youtube.com/user/JC094TROPICS
To follow the adventures of the scientists as they crossed the Atlantic, consult their blog here.
Project information
Reconstructing abrupt Changes in Chemistry and Circulation of the Equatorial Atlantic Ocean: Implications for global Climate and deep-water Habitats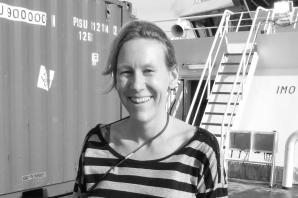 Researcher:
Laura Frances Robinson
Call details
ERC Funding
1 998 833 €