Watching this video you are accepting Youtube cookies policy

From cancer research to new diagnostic tools, from the biology of viruses to mental health, many ERC grantees' research address health challenges. While the ERC funds their ideas without pre-determined priorities, their work contributes to advance knowledge and provide concrete solutions in support of the EU4Health programme.
2281 projects, worth more than € 4.6 billion, have been funded for health-related research
2377 researchers and their teams are located in 29 EU member states and Associated countries
While most projects are funded in the Life sciences domain (1482), many come from the physical sciences and engineering domain (108) or social sciences and humanities (391)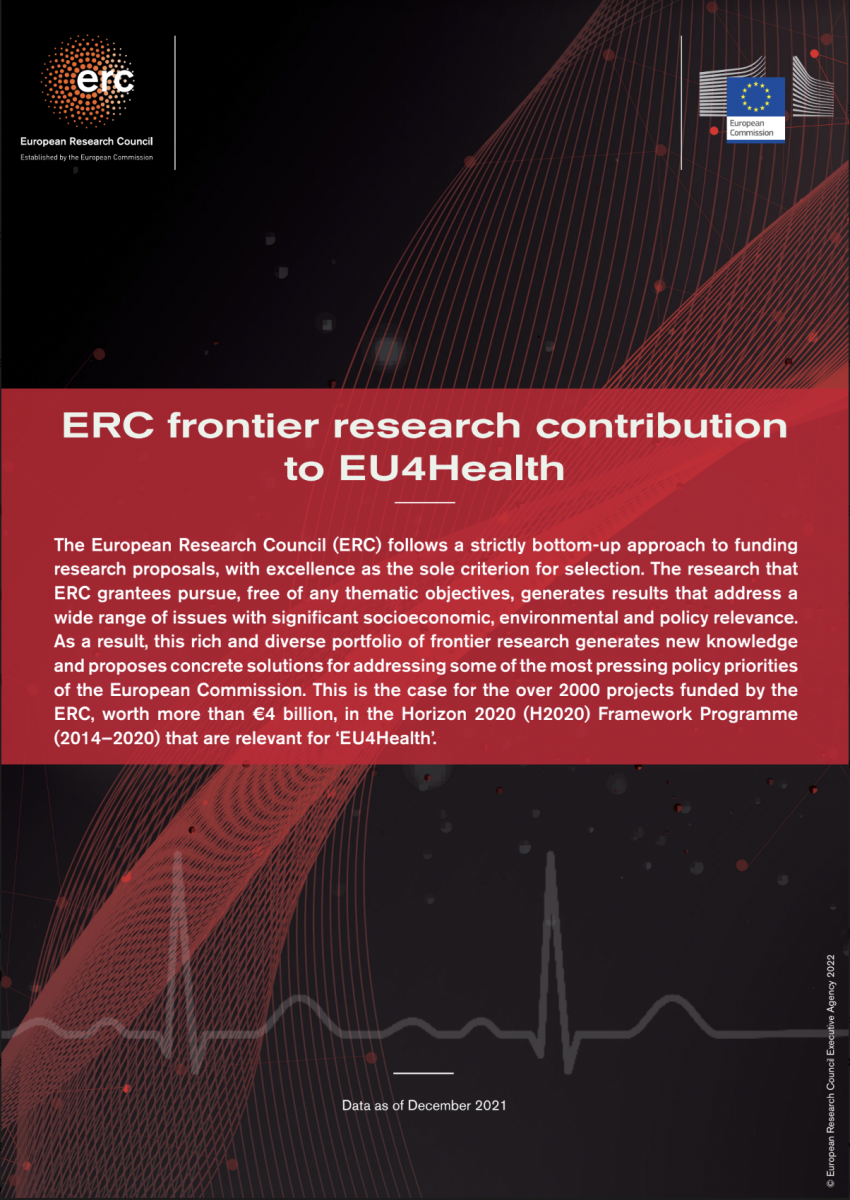 Scientific synergies

The analysis focused on eight research areas represented below by red circles. The circles size is proportional to the number of ERC projects funded that are relevant to these policies. The strength of the connection between policy areas is represented by the thickness of the arc, which is proportional to the number of shared scientific fields.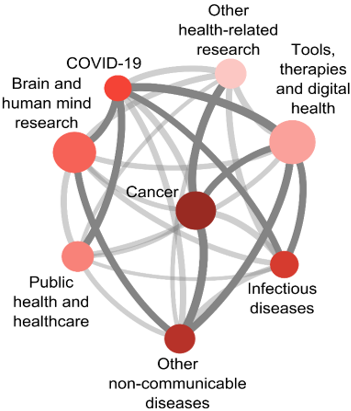 Methodological developments

The main methodological developments provided by ERC projects are expected in the field of computational modelling as well as simulations with a focus on in silico model and machine learning. Other prominent methodological developments are experimental methods with a focus on imaging, microscopy and animal models. 
A selection of relevant research