Science-driven solutions for sustainable food
Info Hub, European Parliament, Esplanade Solidarność 1980, Rue Wiertz 60, 1047 Brussels, Belgium
ERC & the Panel for the Future of Science and Technology (STOA)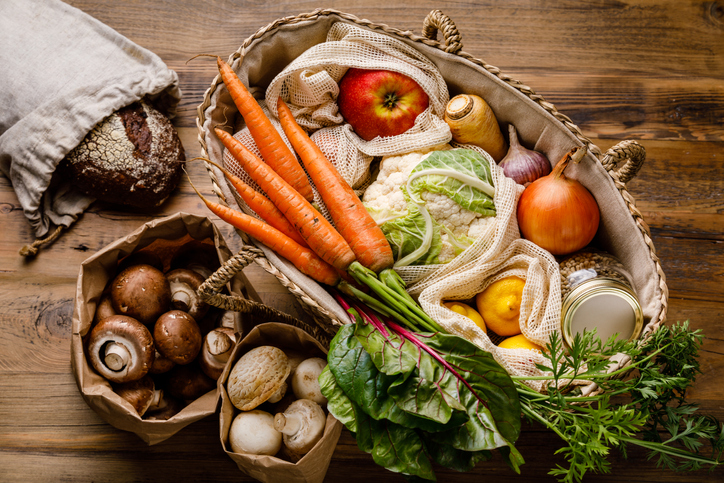 Photo credit
Getty images
This joint European Research Council (ERC) and the European Parliament's Panel for the Future of Science and Technology (STOA) event will address the critical role of curiosity-driven, frontier research in solving practical challenges in sustainable food production and consumption. ERC-funded researchers will discuss consumer behaviour, greener production processes and the impact on health, food security and trade, together with members of the European Parliament and other prominent speakers.  
It is an in-person event.
Stay tuned for more news and updates by following us on Twitter @ERC_Research
 
Programme
10 October 2023
 
15.00 - 15.30 CEST | Opening Plenary
Speakers
Marc Angel, European Parliament Vice President for STOA 
Christian Ehler, Chair of the Panel for the Future of Science and Technology (STOA), European Parliament
Maria Leptin, ERC President
 
15.40 – 16.40 CEST | Thematic session 1: Adopting sustainable choices and consumer behaviour
Moderator
Speakers
16.50 - 17.50 CEST | Thematic session 2: Improved food production processes
Moderator
Speakers
18.00 CEST | Reception (at the Info Hub)
11 October 2023
 
10.00 - 11.00 CEST | Thematic session 3: The impact of food systems on health, society and the planet
Moderator
Eleni Zika, Head of Sector, Scientific Impact and Feedback to Policy, European Research Council
Speakers
11.10 - 12.00 CEST | Closing Plenary
Speakers
The event will finish at midday, following a short presentation by the European Parliament on the upcoming European elections.
The European Science-Media Hub (ESMH) of the European Parliament will be organizing a workshop with journalists that will run alongside the 2-day event. More information will be available soon.
The event is open to the media, for requests please contact ERC-PRESS@ec.europa.eu