Watching this video you are accepting Youtube cookies policy
Europe is striving to be the first climate-neutral continent. The EU's climate, energy, transport and taxation policies aim at reducing net greenhouse gas emissions by at least 55% by 2030, compared to 1990 levels.
While ERC projects are selected for funding without thematic or political priorities, the research undertaken by many ERC grantees generates knowledge and proposes concrete solutions in support the European Green Deal. 
953 projects contribute to policy areas of the European Green Deal for a total of € 2 billion
1018 researchers and their teams are located in 26 EU member states and Associated countries 
29% of these projects contribute to two or more policy areas of the European Green Deal, such as climate change mitigation, biodiversity protection and clean energy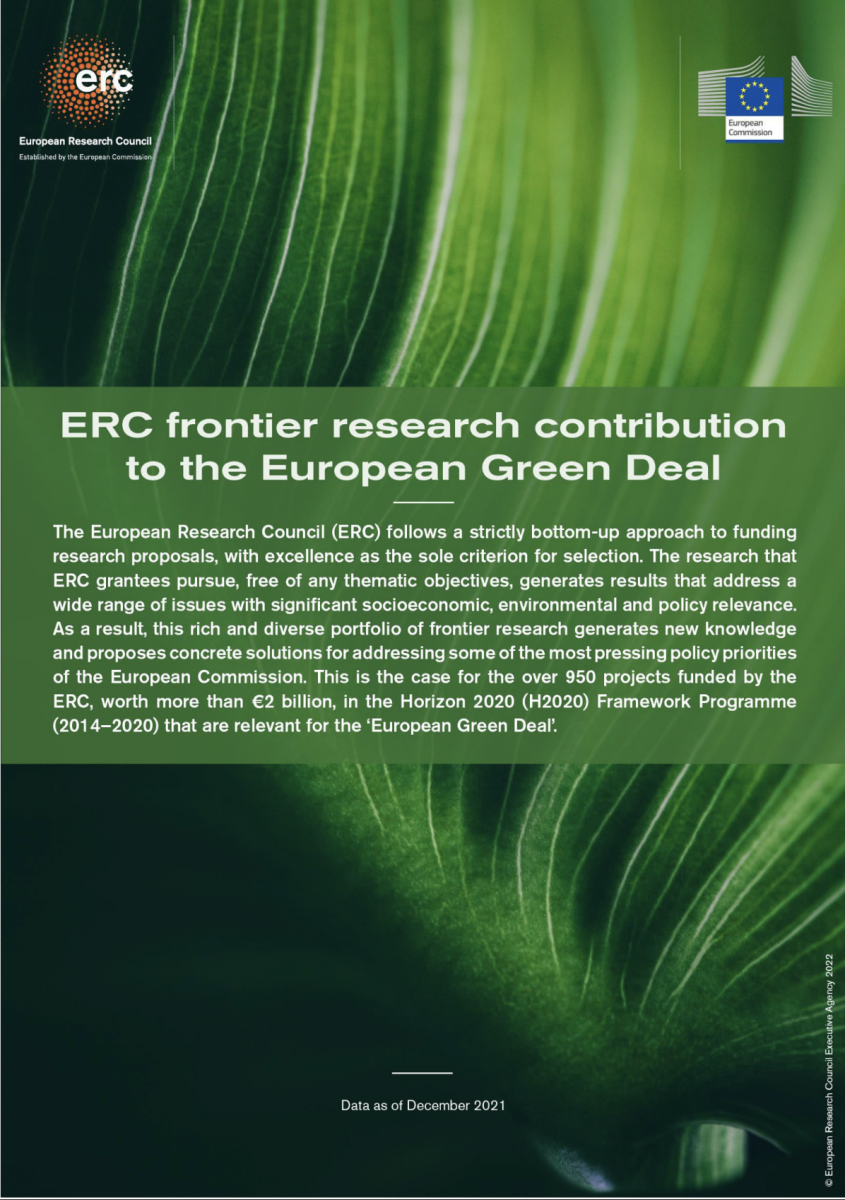 Scientific synergies

The analysis focused on five European policies represented below by green circles. The circles size is proportional to the number of ERC projects funded that are relevant to these policies. The strength of the connection between policy areas is represented by the thickness of the arc, which is proportional to the number of shared scientific fields.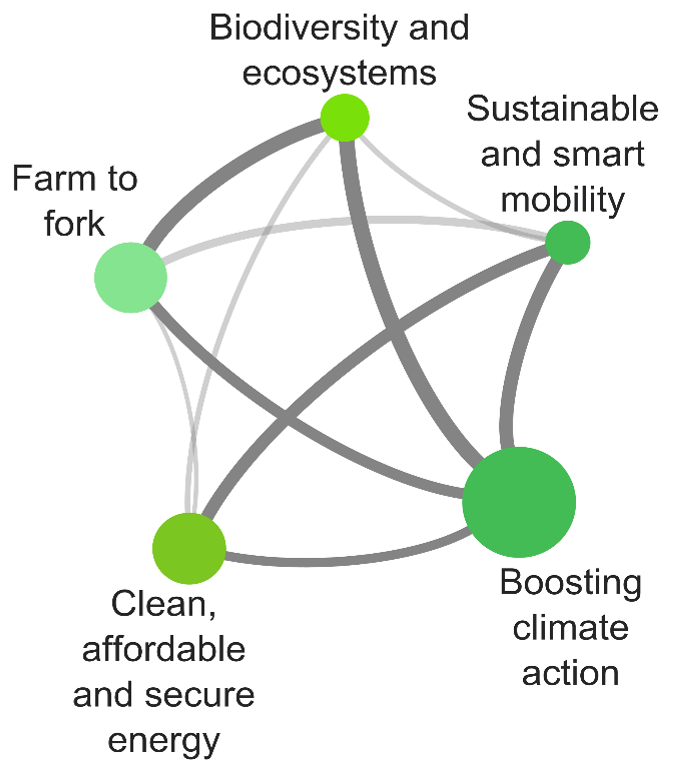 Methodological developments

The main methodological developments provided by ERC projects are in the field of computational modelling, for example to simulate sea level changes and CO2 fluxes. Other prominent developments are experimental methods with a focus on ecosystem model, CO2 conversion as well as in micro-nano-engineering with a focus on solar cell efficiency and energy materials. 
A selection of relevant research