Watching this video you are accepting Youtube cookies policy
Europe is striving to become the world's first climate-neutral continent. The European Union has implemented a range of policies in areas such as climate, energy, transport, and taxation with the goal of reducing net greenhouse gas emissions by at least 55% by 2030, compared to 1990 levels.
As detailed in the factsheet below, 953 projects funded under the H2020 framework programme, with a total value of €2 billion, contribute to the policy areas of the European Green Deal. These projects involve 1018 researchers and their teams across 26 EU member states and Associated countries. Notably, 29% of these projects contribute to multiple policy areas, including climate change mitigation, biodiversity protection, and clean energy.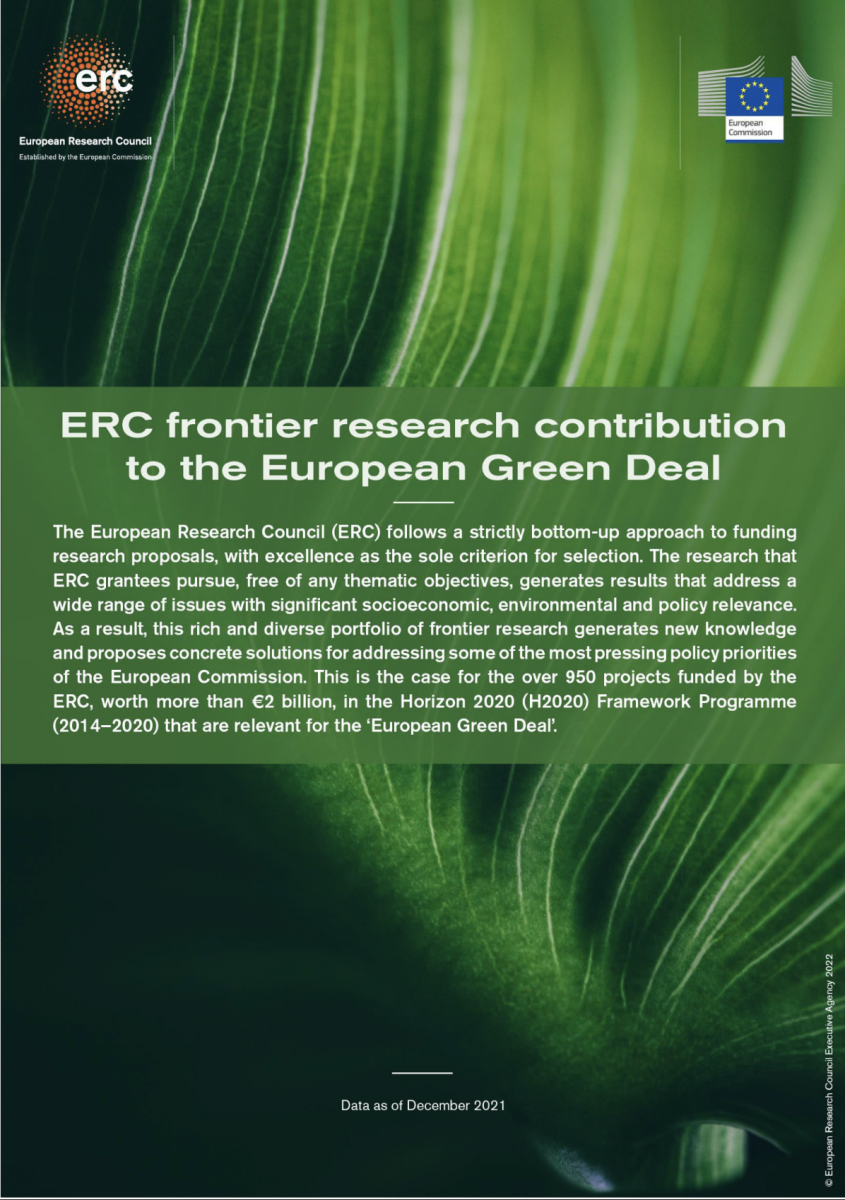 Scientific synergies

Underpinning the European Green Deal are a comprehensive set of interconnected objectives that encompass various aspects of society and the economy.
These include decoupling economic growth and resource consumption by moving to a "circular" economy that increases recycling and reduces waste. It also includes initiatives to address biodiversity loss and deforestation, as well as transformative measures in agriculture and electrifying transport.
The analysis below looked at five of those policies, represented by the green circles below. The size of each circle corresponds to the number of ERC-funded projects relevant to that policy. The thickness of the arcs represents the strength of the connection between policy areas, proportional to the number of shared scientific fields.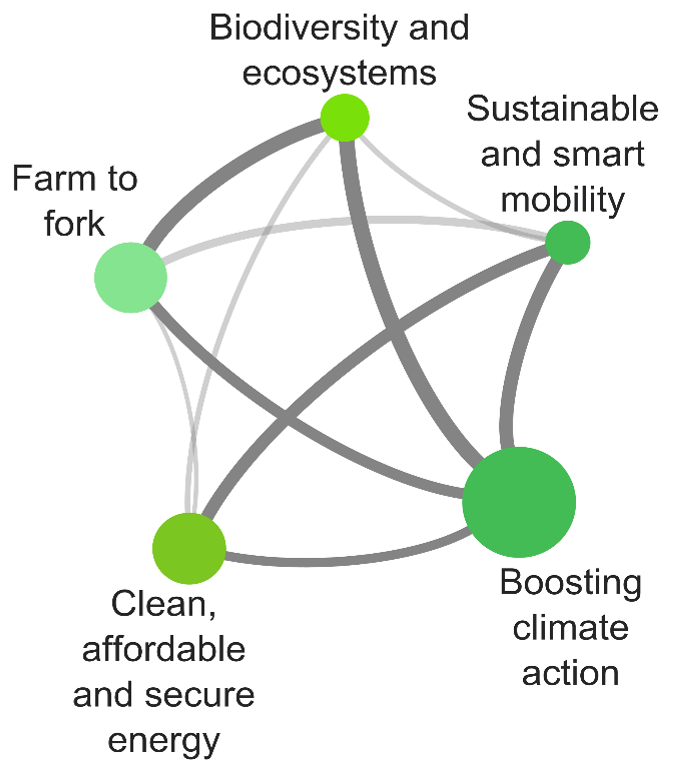 Methodological developments

When looking at the contribution of ERC-funded research on the advancement of scientific methods employed in the realms of the European Green Deal, substantial strides have been made in computational modeling, specifically in simulating sea level changes and CO2 fluxes.
Furthermore, significant developments have been achieved in experimental methodologies, particularly in ecosystem modeling, CO2 conversion, and micro-nano-engineering, with a specific focus on enhancing the efficiency of solar cells and energy materials.
A selection of relevant research