Lithium: a decarbonisation game-changer?
Electric vehicles powered by lithium-ion batteries offer the potential to reduce global oil consumption and CO2 emissions. Beyond the hype, Cristobal Bonelli is uncovering the disruptive transformations occurring in the lithium-rich regions as demand grows.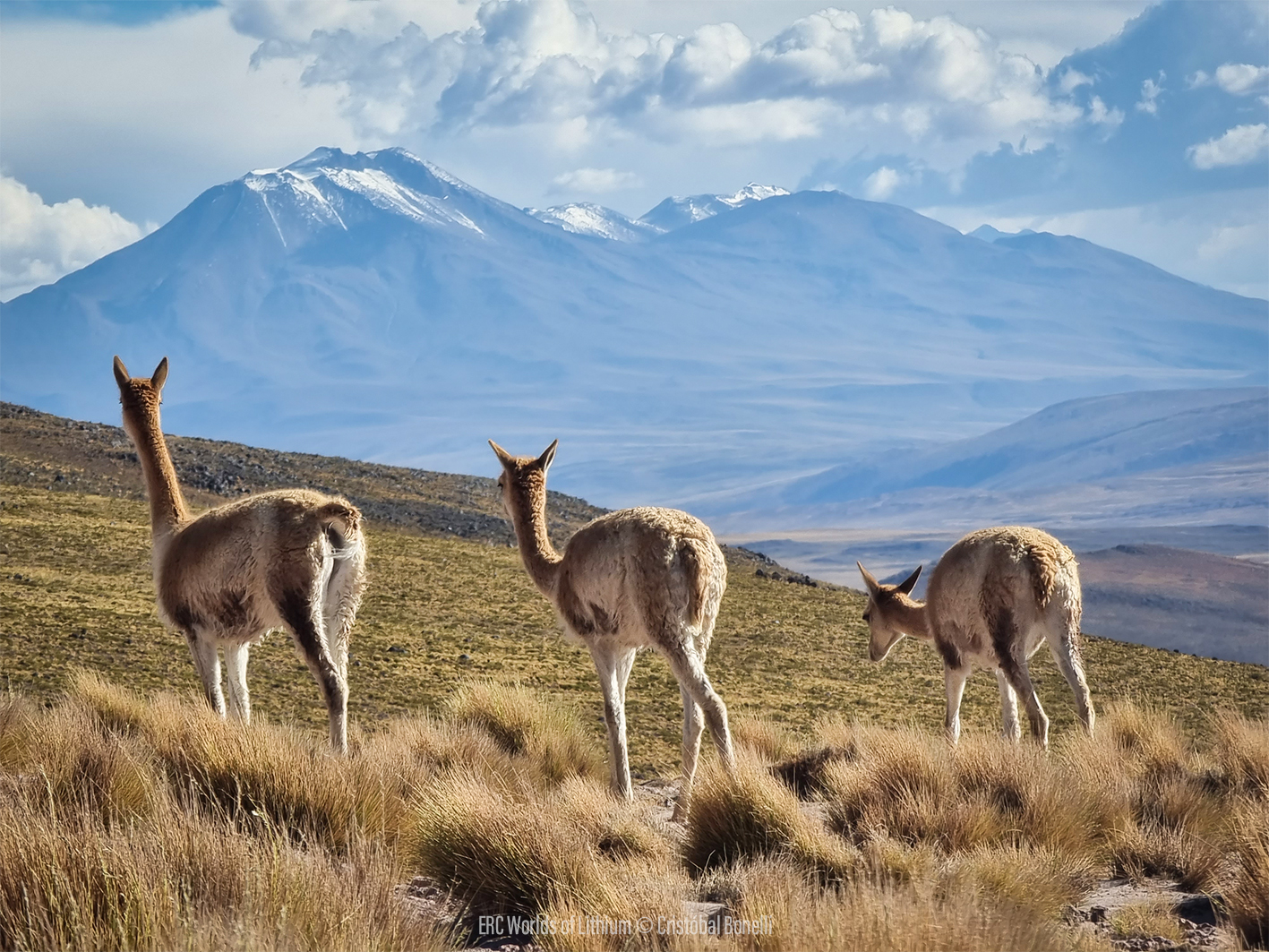 Photo credit
© Bonelli. ERC Worlds of Lithium
Worlds of Lithium is an anthropological study that centers on the shifts towards post-fossil fuel societies taking place across various locations and encompassing transnational elements. Cristobal Bonelli and his team are tracing the movement of lithium from the sites where it is extracted (Chile), transformed into battery technology (China) and utilised and conceivably recycled (Norway), in an effort to understand the interdependencies among these locations.
Rather than viewing lithium's journey through these locations as a linear chain, Bonelli's research is exploring the linkages between them. He is examining how production in China affects extraction in Chile and use in Norway, or how recycling lithium innovation in Norway may reduce the demand for lithium in Chile, and inform battery production in China, as well as financial markets worldwide.
The central focus of the project's inquiry is the sustainability of lithium and whether the global energy transition is genuinely propelling us towards a more ecologically sound future. Bonelli perceives lithium not just as an ion but also as a crucial site for politics, government, and 'every day' experience. According to him, "Lithium cannot be examined in isolation since it is always chemically, historically, and socially entangled. While it serves as a chemical commodity for the energy transition, it also holds significance beyond that narrow, profit-driven context."
The lithium supply paradox

While lithium is abundant, its extraction and processing pose significant challenges due to its chemical properties. In Chile, for instance, lithium reserves are found beneath fragile ecosystems known as salt flats or salares in the highlands of Northern Chile, at depths of 40 to 100 meters. The process of obtaining high concentration lithium-rich brines can take up to 18 months, which involves pumping the brines from underground, and allowing various salts to precipitate in enormous pools in the Atacama Desert, a region known for having the highest sun radiation in the world. These brines are then sent to a chemical conversion plant to be processed into lithium carbonate and, in some cases, lithium hydroxide.
However, the construction of lithium extraction industries can take at least 7 to 10 years due to the need to first explore the ancient brines and then build the required infrastructure. While energy transitions are being implemented rapidly around the world to address climate change and reduce greenhouse gas emissions, industries cannot speed up the lengthy extraction processes to increase lithium supply. This has resulted in, "market bottlenecks and rising concerns about the geopolitical implications of lithium reserves and production", says Bonelli.  "Also, it is boosting the factual power of those profit-industries that already control underground brines, infrastructure and know-how concerning chemical processes."
History and money

When considering lithium extraction practice and policy in Chile, it is important to take into account the country's historical context. The end of the 19th century and the beginning of the 20th century were marked by the saltpeter mining boom (known as Chile's Nitrate Age). Its consequent collapse left hundreds of ghost towns, having an impact on local populations, their modes of subsistence and their natural surroundings. Lithium extraction's expansion is in this same region in northern Chile, creating new environmental and societal disruptions.
Bonelli is increasingly critical towards energy transition policies in northern Chile and other places "where mining has historically had a significant impact and where the electromobility project is conspicuously absent." Against this backdrop, he considers it even more vital to properly consult, engage, repair and compensate local communities to achieve social justice and to diminish longstanding inequalities. "Above all, a serious reflection about the ever-increasing expansion of the mining frontier is necessary, given the dramatic rise of the Earth's temperature and that planetary boundaries cannot be stretched any further", he adds.
Taking a step back

Lithium is in the spotlight because of the advancements in battery technology and the importance of achieving energy security in the current geopolitical climate. However, as Bonelli points out, people are forgetting that copper is also a crucial component for manufacturing lithium-ion batteries, and its extraction is on the rise too.
Despite this, there is little discussion about the harmful impact of copper extraction in areas that have been affected historically in Chile, the top copper producer in the world. According to Bonelli, the emphasis on a single crucial mineral, namely lithium, is concealing other important realities in energy transition narratives. Therefore, says Bonelli, what is critical are "the social, environmental, and political relations surrounding the places where these elements are extracted."
In addition, lithium-ions, which were one of the three elements formed seconds after the Big Bang, are present in fragile and extreme ecosystems that date back to ancient paleolakes. These microbial ecologies have played a crucial role in the early stages of Earth's development by facilitating the oxygenation of the planet 2.5 billion years ago. For decades, NASA has been studying these microbial ecologies in the salares region to understand the origins of life and the possibility of extra-terrestrial life.
Bonelli stresses the importance of protecting these saltpans, which are being endangered. As an example, he says the Tara salar, located 4500 meters above sea level, should not be touched by lithium industries as it is part of the National Reserve Los Flamencos, a unique archaeological site containing material vestiges dating back more than 10000 years that have been taken care of by the indigenous Atacama people, for centuries. Tara, like other salares, is also a Ramsar site, a rich biodiverse wetland site providing a habitat to waterfowl. It is encouraging, says Bonelli, that the new national policy on lithium, recently proposed by the Chilean government, has committed to protecting at least 30% of saltpans.
Emissions and omissions

In addition to Chile, Bonelli and his team are researching how geopolitical configurations around the battery business are triggering new tensions and challenges in China, the world leader in lithium-ion battery production, and in Norway, a country with the highest levels of electric vehicle adoption.
Bonelli points out that attaining more empirical knowledge from local communities and environmental activists about the problems arising in lithium-rich regions due to the global quest for low-carbon power is crucial to ensure energy transitions can be sustainable, rather than as a way to worsen our current social and environmental problems.
"More collaboration is needed between different disciplines – like anthropology, sociology, history, geology, archeology, microbiology, economy and chemistry as well as the crucial involvement of local communities concerned", says Bonelli. "We need to learn from emerging collaborations for sustainability capable of powering planetary eco-responsibility."
"We need to reduce emissions", says Bonelli, "but at the same time we also need to reduce omissions and start thinking about all the impacts and complexities." Bonelli believes that relying solely on new technologies such as lithium-ion powered vehicles will not solve the problem. "We can't fight climate change only though replacing one technology with another."
Biography

Cristóbal Bonelli Iglesias is an Associate Professor of Anthropology at the Department of Anthropology of the University of Amsterdam, trained at the intersections of social anthropology, clinical psychology and science and technology studies (STS). He is the Principal Investigator of the ERC project 'Worlds of Lithium' (www.worldsoflithium.eu), in which he and his team (Senior Researcher Marina Weinberg, Dr. Pablo Ampuero Ruiz, PhD candidate Michelle Geraerts, among various other collaborators) study the socio-ecological disruptions emerging around decarbonisation strategies in Chile, China and Norway. He has conducted long-term ethnographic research in southern and northern Chile.
Project information
A multi-sited and transnational study of transitions towards post-fossil fuel societies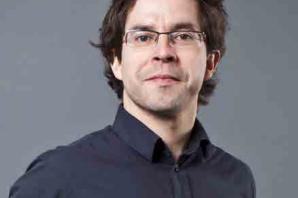 Photo credit
© Bonelli. ERC Worlds of Lithium
Researcher:
A multi-sited and transnational study of transitions towards post-fossil fuel societies
Host institution:
University of Amsterdam
,
Call details
ERC Funding
1 500 000 €